Many thanks to Minnesota author Katie Allen, who has donated a copy of her brand-new m/m romantic suspense release, Hideout, for me to give away!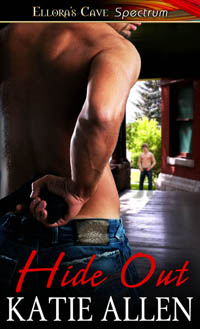 When Officer Peter Giordano is assigned to keep Trevor Haas safe until he can testify against his murderous father, he expects the hardest part of his job will be keeping his hands off the gorgeous witness. The two men hide out in the small, sleepy town of Honeysuckle, fixing up their dilapidated safe house by day…exploring each other's bodies by night.

Their small-town neighbors have some secrets of their own, however, including one that someone is willing to kill to protect. Soon, a neighbor is dead and Pete and Trevor are thrown into the middle of a murder investigation. The two men struggle to keep Trevor's true identity a secret, knowing his father will stop at nothing to silence the star witness against him – even if that means killing his own son.

Note: Pete and Trevor won't have to go it alone. Wash and Rhodes, the crush-worthy heroes from Private Dicks, are along for the ride once again.
As I've mentioned before, I really enjoyed Private Dicks (sheesh, where are your minds?! It's about private investigators – duh) and it's become one of my comfort reads.
Oh, and Hideout already got a 4.75/5.00 review over at Jessewave. Congrats, Katie!
About Katie:
Katie Allen grew up in the Midwest with a horde of sisters (five) and one beleaguered brother. After an enjoyable four years working on her creative writing/art degree, and two not-so-pleasant years struggling towards her MBA, Katie somehow ended up as a mechanical engineer in Denver, Colorado. When her job disappeared during the recession, it was the kick in the rear that she needed to head back to Minnesota and jump into writing full-time.

When she's not writing (many books are necessary to pay for her unfortunate equine addiction), Katie rides horses, reads (of course), does gymnastics and looks for new (and occasionally insane) ways to research her books (cop school, anyone?). Katie loves to hear from readers.
Contest Rules
To enter, leave a comment below stating that you are entering the contest. Leave your comments by 7 pm CDT, Monday, March 22.
If you haven't commented before, your comment will not be visible until after I moderate it. Please do not leave a second comment because your first doesn't show up! The blog gnomes will decide your comments are spam and then only luck and counterintuitive espionage will salvage your entry…
If your comment is actually an advertisement or if your CommentLuv link turns it into an advertisement, your comment will be deleted. (Most of you do not need to worry – this refers to some pretty clever comment spam.)
Winners will be selected by random number.
You must leave a valid email address in the "Email" portion of the comment form.
Please make sure that your spam filter allows email from stumblingoverchaos.com!
If a winner doesn't respond to my congratulations email within 48 hours, I will select another winner.
If you win, please respect the author's intellectual property and don't make copies of the ebook for anyone else.
This contest is open worldwide!
---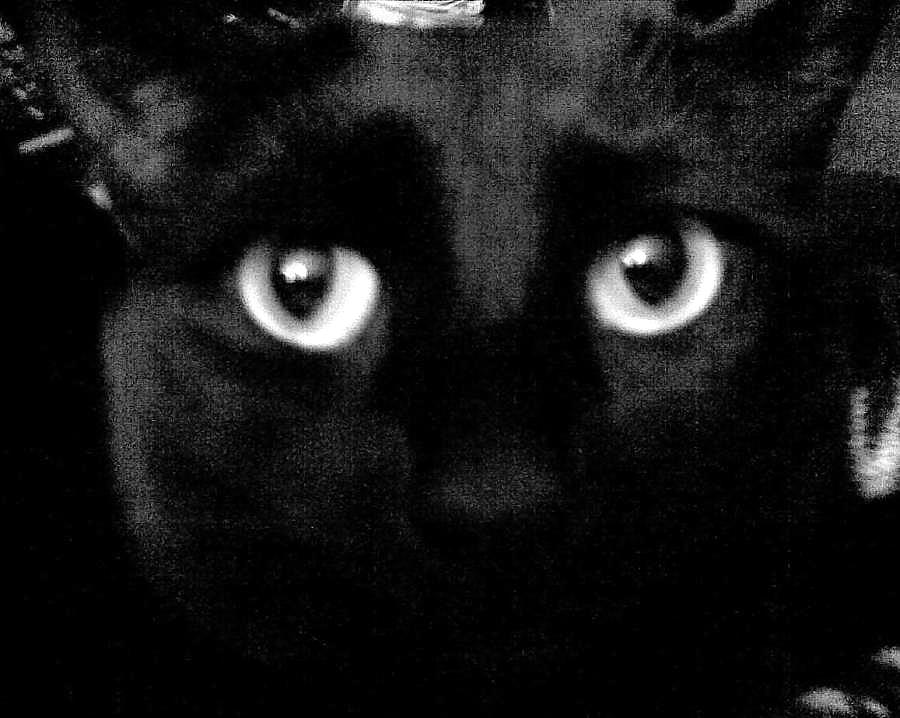 "You are growing very, very sleepy… When you awake, you will remember nothing about having sent me sparkly pink feather toys. Nothing at all…" -Mayhem