Last week, I mentioned that Maryse was collecting afghan squares for an afghan for Elisa's dad. Now Maryse is having a contest – anyone who sends her an afghan square by February 14 will be included in a prize drawing!
Ha – you think Chaos and May have had it bad with the bibs?! They shouldn't complain – they could be wearing petal bibs.
Well, my experiment on Friday got a little out of hand, but it was a lot of fun – thanks to everyone who participated in the discussion! I'm definitely sticking with email responses to comments, but I will try to remember to also respond in the comments when appropriate.
Reading Update
Summon the Keeper by Tanya Huff. Hard to beat the tagline: "They were supposed to be saving the world, not running a B&B where Hell was one of the guests…"
The Second Summoning (The Keeper's Chronicles #2) by Tanya Huff. Still a good read, but not as over-the-top good as Summon the Keeper.
Gate of Darkness, Circle of Light by Tanya Huff. More well-written urban fantasy (set in Toronto) from Canadian Tanya Huff.
Sorcery and the Single Girl by Mindy Klasky. Librarian and novice witch Jane Madison returns in another enjoyable novel of paranormal chick lit.
Surreality Update
I apologize in advance for the blurry pictures you are about to view. Dim lighting and no tripod conspired to create a more surreal effect than I'd planned… Yesterday I happened to be in Calhoun Square before it opened and noticed 4Paws Boutique (no website that I found), which is a store for "the pampered pet." I'd say!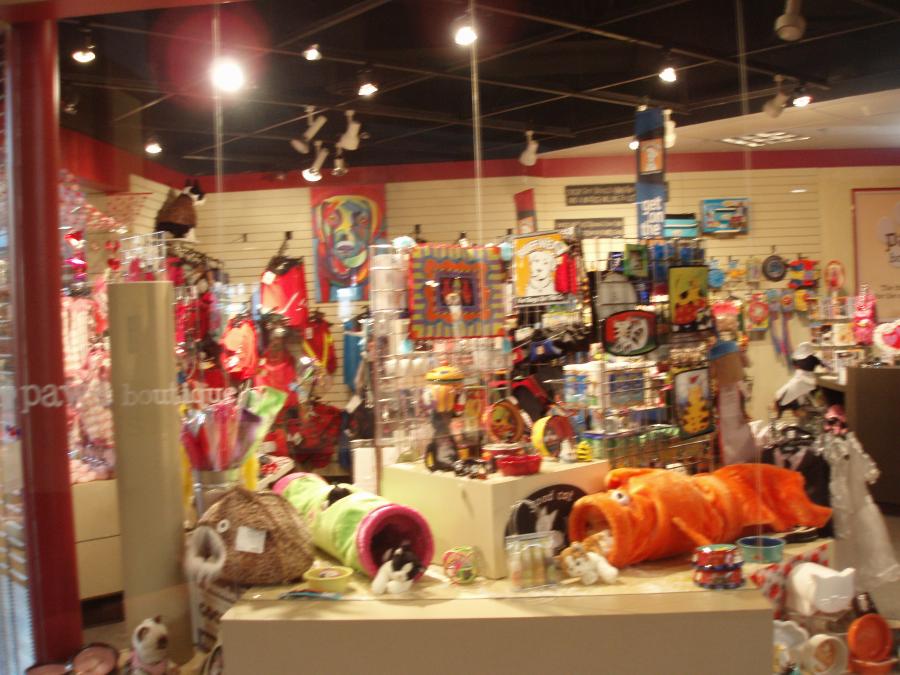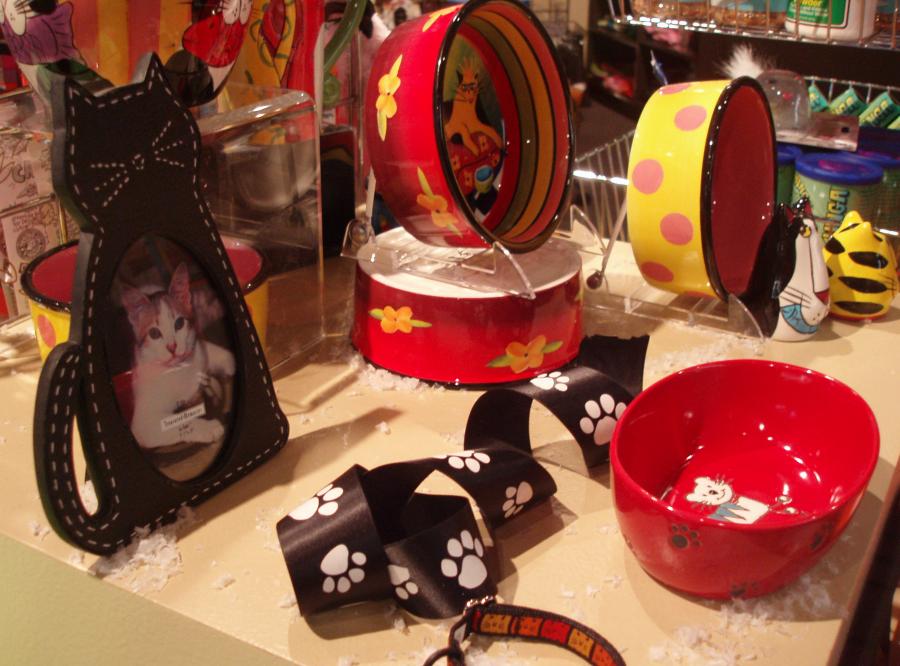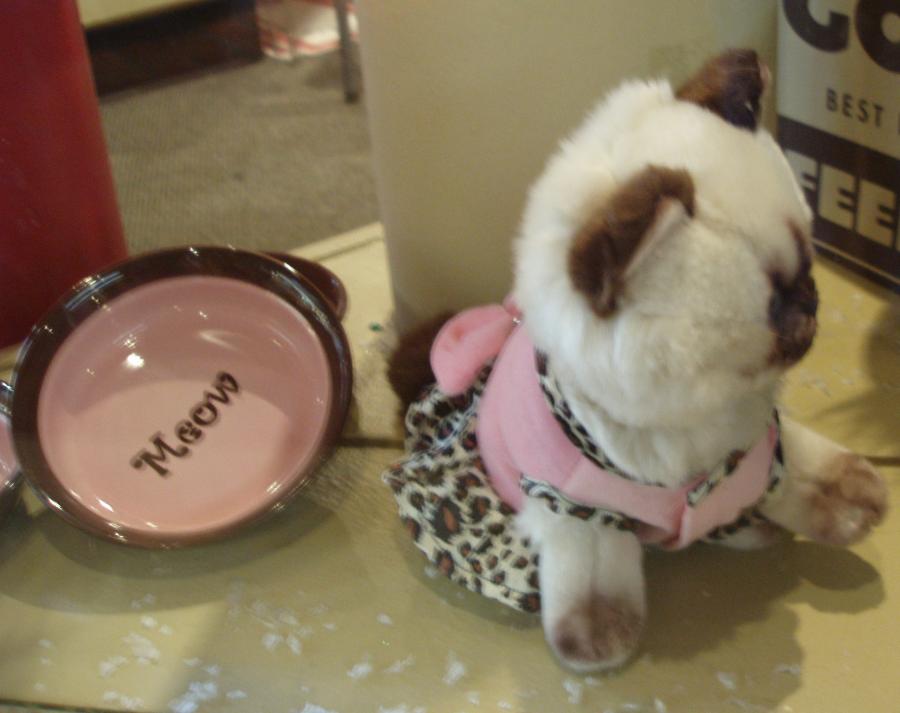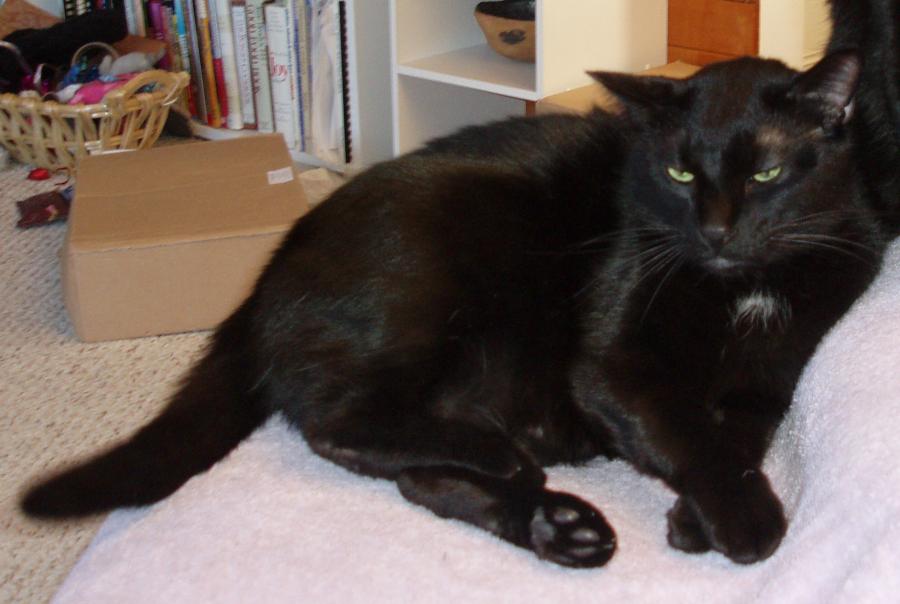 "But did she bring any goodies home for us?! Nope. Hmph." -Chaos
Don't you think he'd be grateful that I didn't bring him home a leopard print cat jacket with pink trim?!