My convalescence continues to go very well. Last week, Jeanne chauffered me around several times – on Tuesday, we went to Uncle Hugo's/Uncle Edgar's and Dreamhaven. On Friday, we went out to Deb's for lunch, a wee bit of dyeing, knitting, and conversation. On Saturday, I drove for the first time in 3.5 weeks! I probably could've driven sooner, but I figured that someone who couldn't wear jeans comfortably maybe shouldn't be behind the wheel of a car… 🙂 Yesterday, the Procrastinatrix came over and we spent a pleasant afternoon knitting and chatting.
I've also been blessed with great weather for walking – sunny days, with temps in the low 50s to mid-60s and blue, blue autumn skies. Yesterday, as I walked around my neighborhood, I saw a black cat who looked a lot like Mayhem, except she had one shocking white whisker and no locket. She didn't have a collar and she barely made it across a busy street – eep! Hope she's ok – it's a very hard time of year to be a black kitty outside. I also wandered down Bryant Avenue and realized that two consecutive blocks will lose a total of eight elm trees today. I'll be able to hear the saws and chippers running all day…
Check out this bloglines screenshot from a week or so ago. I had maybe 40 unread posts and hit refresh… and this is what I suddenly saw. (You definitely want to click on this one to embiggen it.) Eeeeeeep! I'll give you all a moment to recover. (It might've taken me more than a moment to gather myself and take the screenshot…) I refreshed again, and it was back to the "real" 40. Oh, bloglines, you sure have your issues!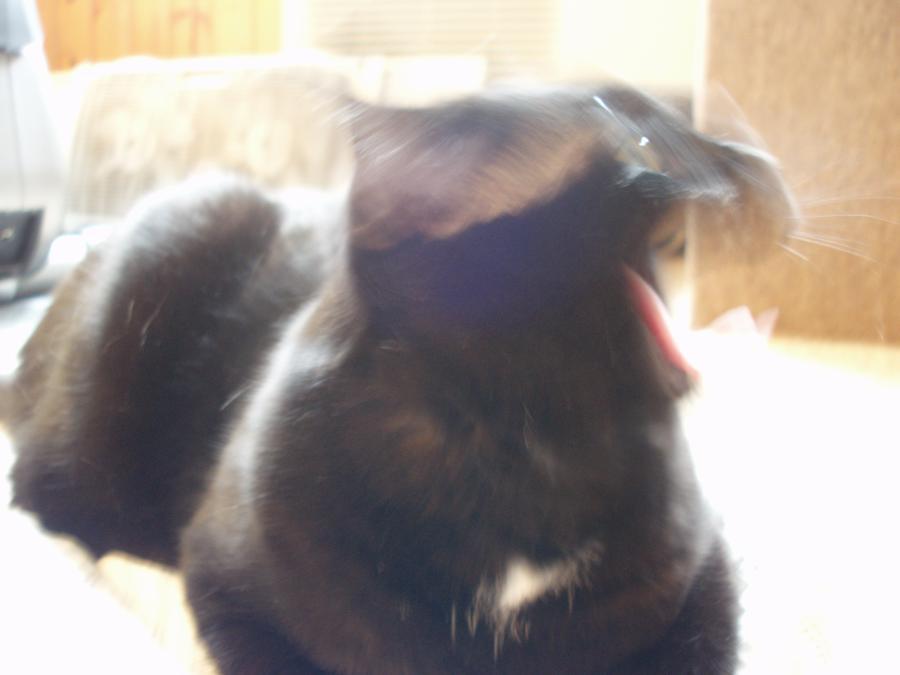 "I don't care about your bloglines woes, Mom. I just can't believe that there are kitties who live outside where the big scary trucks are driving by all the time! Eeep!" -Mayhem