Whoops – I had the wrong link for Karrie's contest yesterday, so I'm posting it again with the correct link. Sorry about that!
Karrie's having Fake Rhinebeck Post contest – if you didn't go to Rhinebeck, go stashdiving and get excited again about yarn you already own! Post a picture and blog about it before midnight PDT, October 27, and you could win a fibery prize.
Largehearted Boy is having a funeral song contest – what would you like played at your memorial service? You could win Arcade Fire's Funeral, the Mountain Goat's Ghana, and Eudora Welty's novel The Optimist's Daughter! A winner will be selected at noon CDT on October 29.
Thank Yous
I have been extremely remiss in thank yous for the wonderful get well presents people have sent to me! I'll start remedying that right now.
Margene sent a wonderful mixture of cats (cute bowls), chocolate (truffles, hidden by Chaos head), and cashmere – thank you!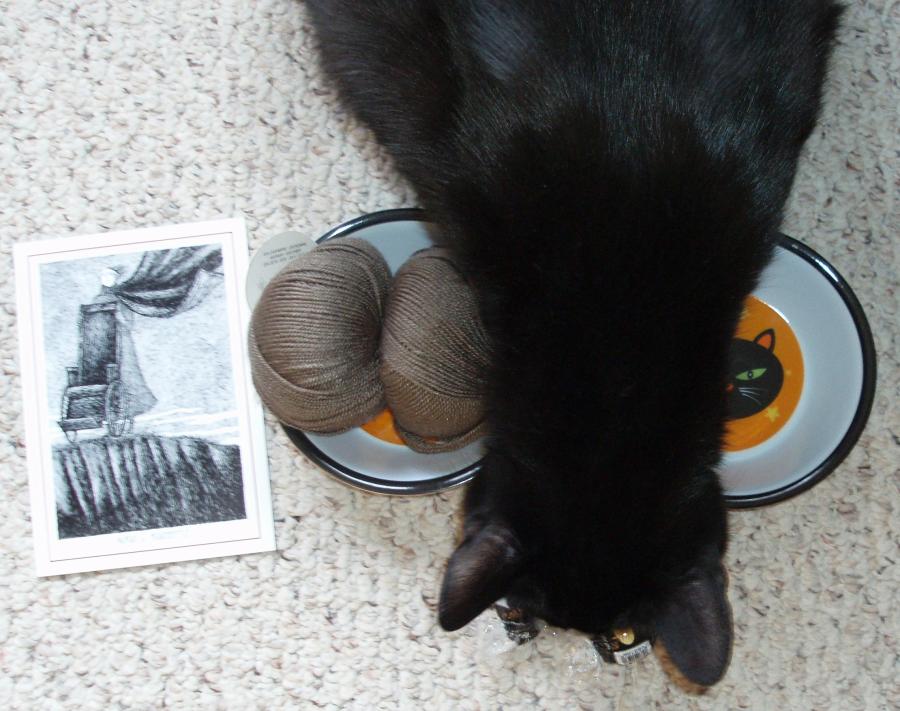 *sniff sniff* "Are these kitty treats?" -Chaos
Debby sent yummy gluten-free goodies, lovely Austermann Step (which I haven't tried before), and some healthy kitty treats that Chaos and Mayhem love – thanks from all of us! And do stop by to visit Debby – her kitty Charlie passed away this week. 🙁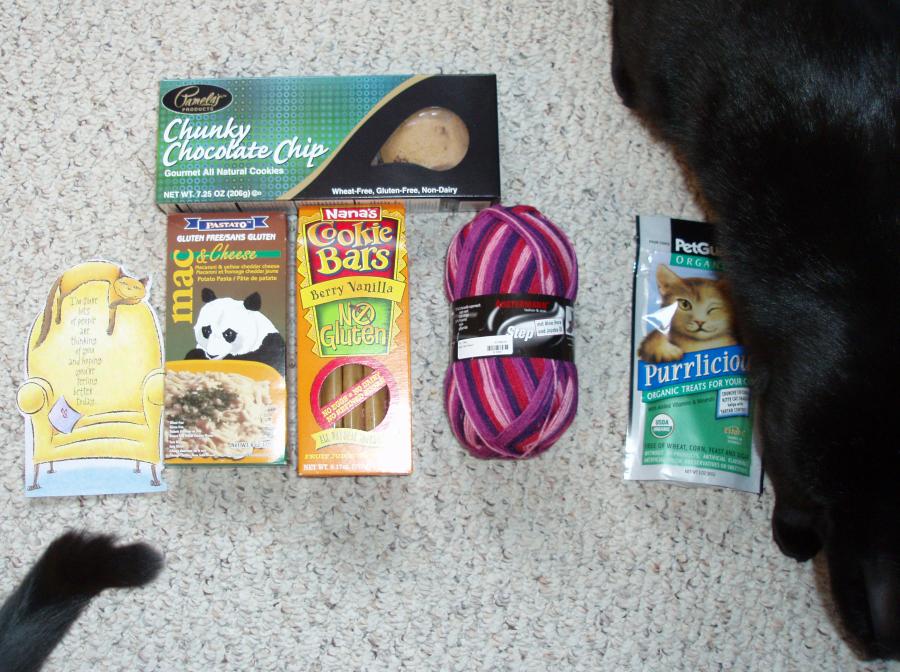 "Ok, these are definitely kitty treats. Hurry up and open them, Mom!" -Chaos & Mayhem
Frarochvia sent some of her gorgeous bellamoden sock yarn, pure dark chocolate,
and a stunning Flower Basket Shawl knitted from her lovely yarn! Thank you so much!!
Chaos really liked the shawl…
"What the heck are you doing under there, big kitty?!" -Mayhem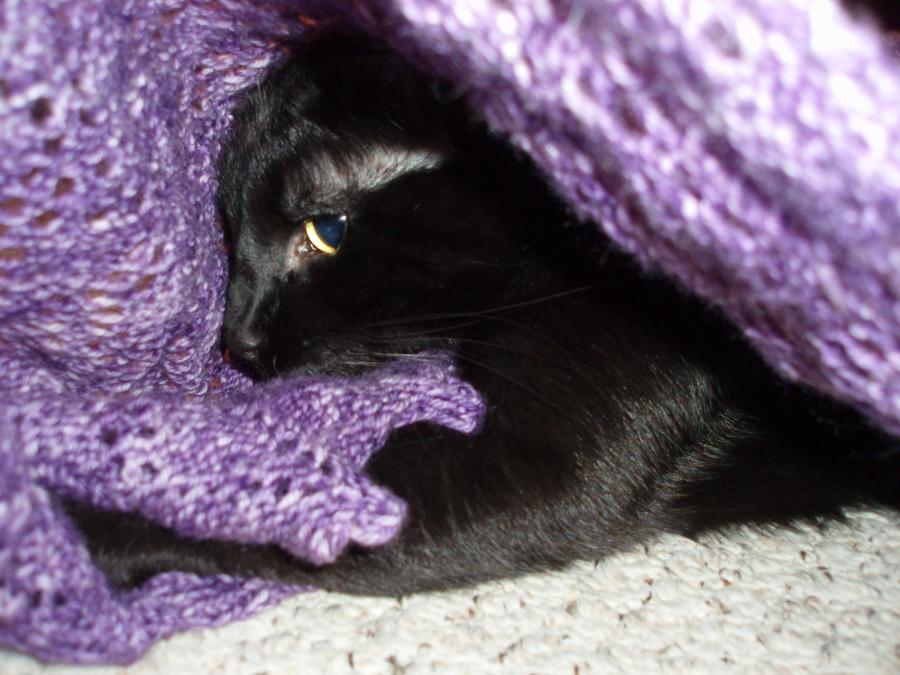 *purrrrrrrrrrrrrrrrrrrrrrrrrrrrrrrrrrrrrrrrrr* -Chaos