I know, I know, I thought we were done with Candy Cane Guy, too! Apparently he's not done with us…
Remember when he lost his trademark jeans in that tragic fire? Apparently he didn't have any trouble finding a place to stay after the fire.
But then he learned about the dangers of hunger and got really worried…
…so he had to grab some breakfast.
Meanwhile, back at the ranch…
…he was up to no good, I'm sure.
And then things got a little crowded and complicated. O_o
But in the end, he was left out in the cold, all alone.
Maybe he's learned a lesson?! Nah. I bet we'll see him again someday…
So it's kind of fun to see some of the original stock images. Does this look familiar?
How about this?
And of course, how could we forget that classic pose that started it all?
---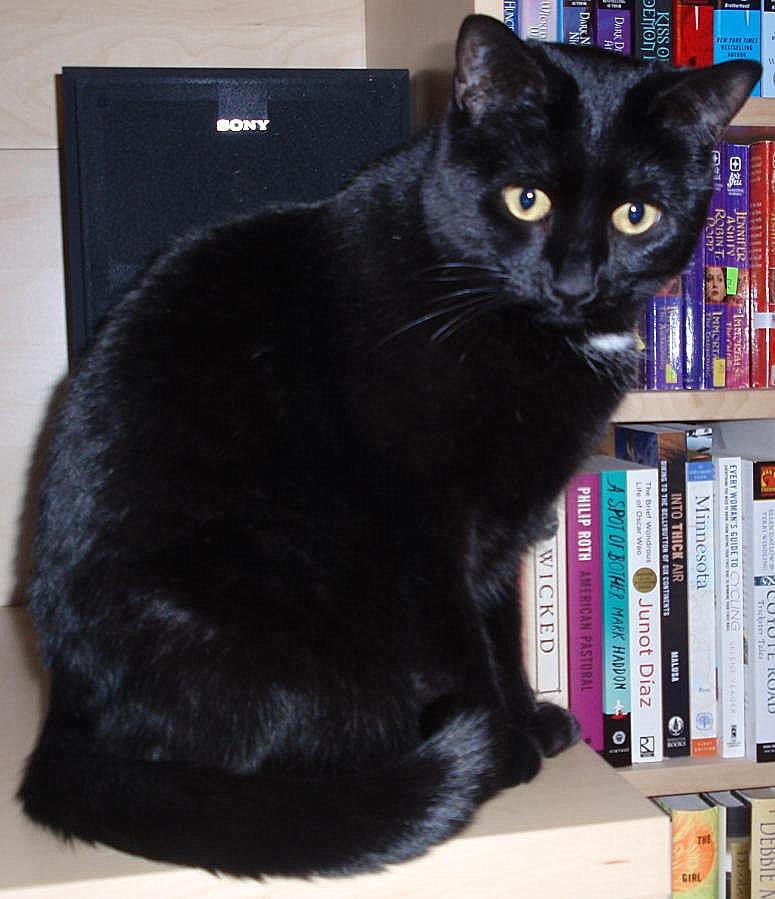 "My goodness, Mom, that boy seems very naughty to me. Probably even naughtier than the big kitty." -Mayhem