At long last, I'm having a contest! 🙂 This is the belated birthday contest for Mayhem (who was one on May 31) and early birthday contest for Chaos (four years old on September 28). To participate, simply leave a comment with some useful advice for Chaos and/or Mayhem. Leave your comments by Wednesday, September 19, 5 pm CDT. Winners will be selected by random number, and no non-knitters will be forced to take a yarny prize if they really don't want to (appropriate non-yarny prize to be substituted).
With October being Breast Cancer Awareness Month (and with October rushing toward us!), the first prize will be a "Think Pink" prize, featuring a breast cancer awareness travel mug from Caribou Coffee and a skein of luridly pink sock yarn that I dyed.
If you win the mug and yarn, I highly suggest washing the mug again before you use it… On the plus side, it does have the Mayhem Sniff of Approval.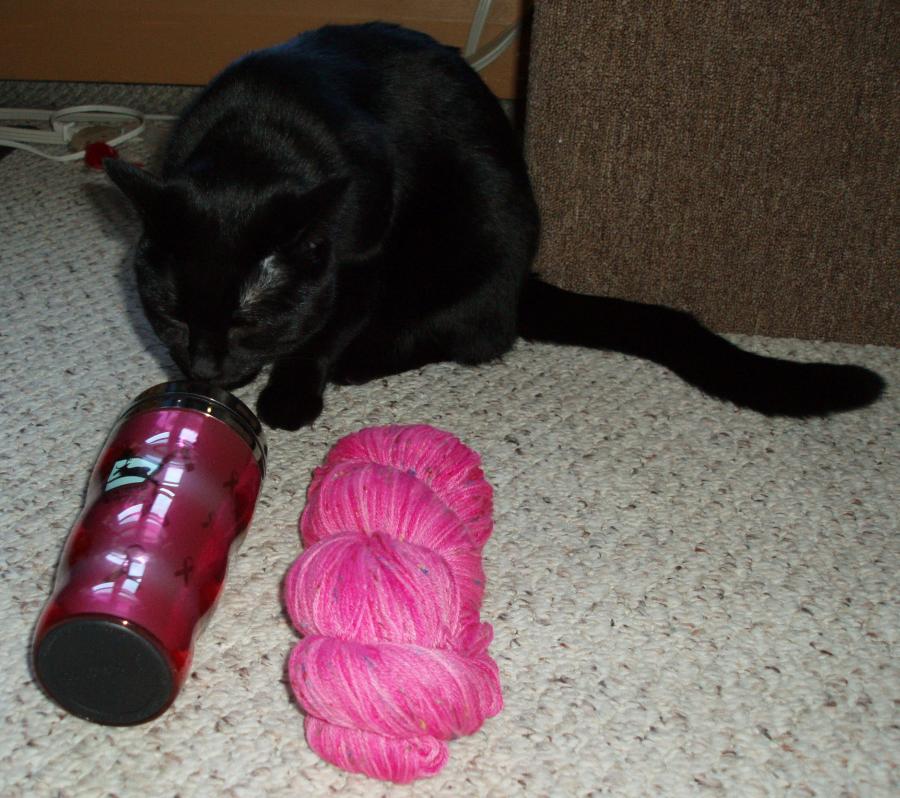 *sniff sniff sniff* -Mayhem
Additional yarny prizes include a ball of Trekking 126 (look familiar?! I bought two!) and a nice aumtumny skein of One Sheep Hill sock yarn, donated by Yarnzilla.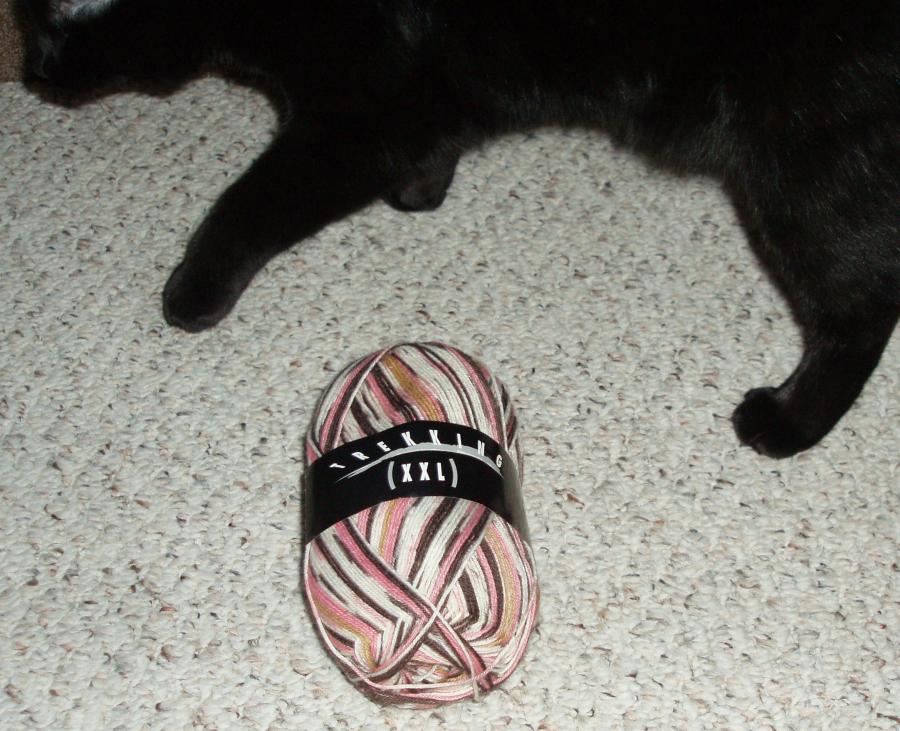 "Dum de dum de dum de dum de dum." -Mayhem
"Wait, this isn't the same skein of yarn that was just here, is it?! I'm so confused! Where did that other skein go?" -Mayhem