Ugh – the past two nights I've been awakened in the wee small hours by some very serious thunderstorms. Last night it was 70 mph wind, torrential rain, nonstop blinding lightning, and thunder that set off car alarms. Poor kitties – they are nervous wrecks!
Hockeymom's having a contest – caption the (a-hem!) picture and you could win some of her hand-dyed yarn or roving. I think Tink or MamaTulip might have a lot of fun captioning this picture (hint: taken while tailgating before a Foreigner/Def Leppard/Styx show..) – maybe you could convince Hockeymom to come up with a non-knitting prize. 😉 Leave your captions by 6 pm, September 3.
Reading Update
Spare Change by Robert B. Parker. I'm not big on Parker's Spenser mysteries, but I do enjoy the Sunny Randall mysteries. In this one, Sunny teams up with her father.
Harry Potter and the Deathly Hallows by J. K. Rowling. Yeah, I listened to it again. 🙂
Vineyard Stalker by Philip R. Craig. I love the J.W. Jackson Martha's Vineyard mysteries, but sadly, they will soon come to an end, as Craig died earlier this year. According to his son Jamie, Craig left three completed mysteries (of which I assume Vineyard Stalker is one) and one incomplete mystery.
Knitting Update
Friday night I finished the 9-to-5 Socks (follow that link for yarn and pattern details). They took six days and I totally love them!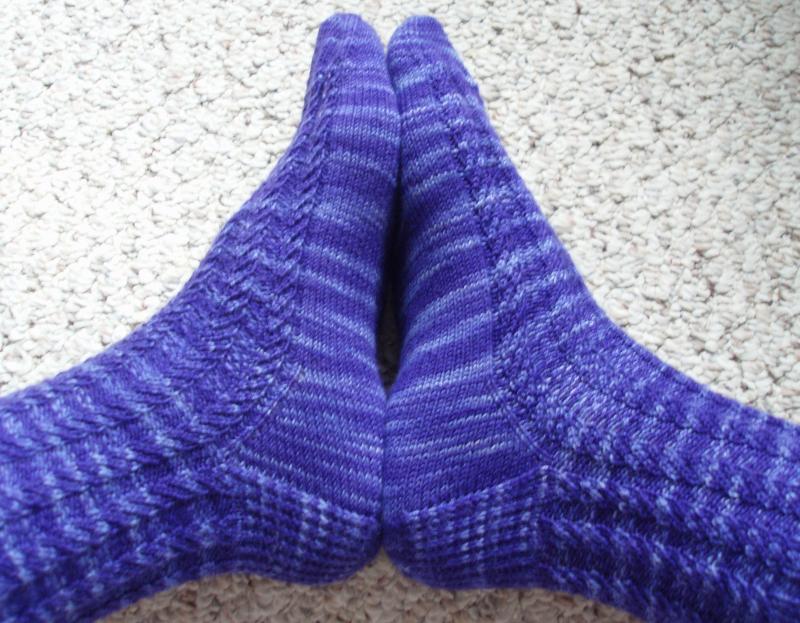 Although not as much as some around here do…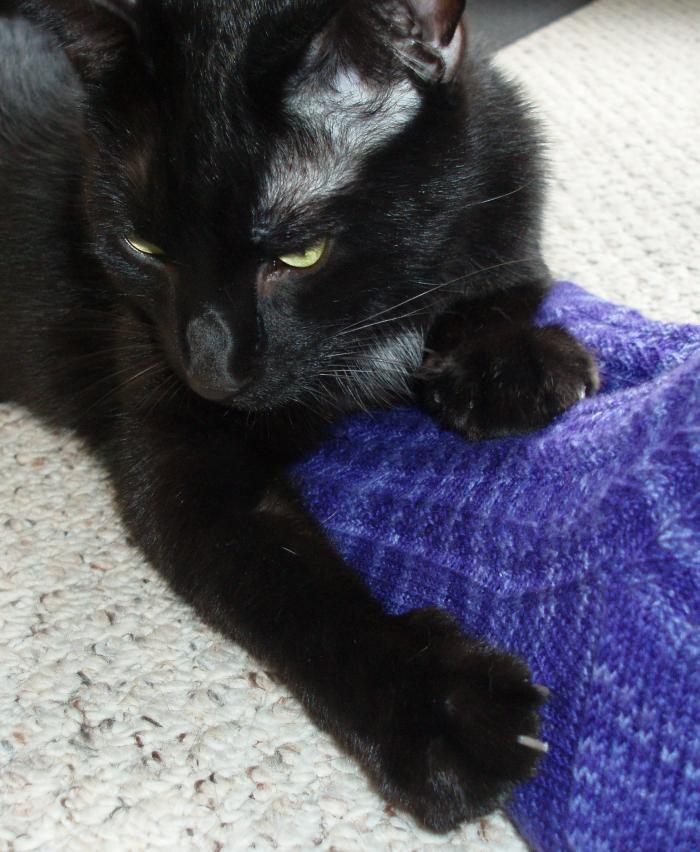 "Don't make any sudden moves, Mom – I'd hate to have to hurt the socks." -Chaos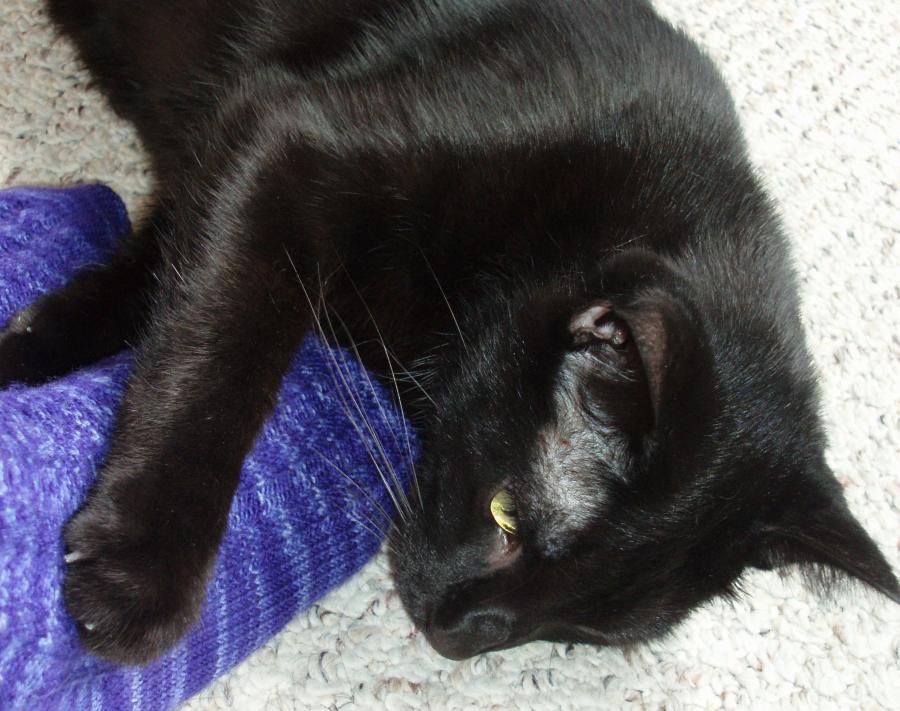 "Because I really, really love these socks. How do I love them? Let me count the ways…" -Chaos
"Mmmm… purple stripey socks…" -Chaos