Um, happy belated 4th blogiversary to me?! 🙂 Yes indeed, November 22 was my blogiversary. I'm sure we're all very, very grateful that things have improved from that first painful post, and especially that I no longer have that crappy digital camera.
I'd like to thank all of you for stopping by, for reading, for commenting, for cheering me up when I'm down, for sharing my happy when I'm up, and for being all around great friends.
Right, May?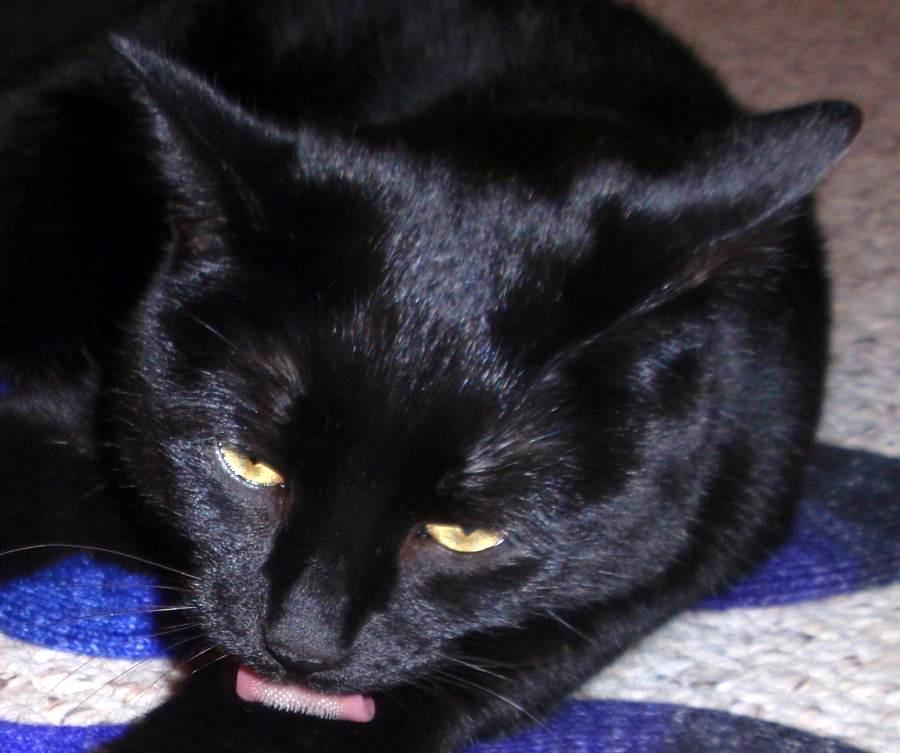 "Whatever, Mom. I'm in training here so I can put Oblio in his place! Uppity boy. I'll show him soft." -Mayhem
---
And stop by my contest post or The Thrillionth Page by 10 am CST, December 6, to vote for the Softest Kitteh Evah on Our Street!