Congrats to Anne of Paper Tiger Knits who won the Biteberry yarn and thanks to everyone who participated!
Leah is celebrating her one-year blogiversary at her own domain. Leave her a comment with a specific pattern suggestion for the amazingly yummy laceweight yarn she has, and you could be selected to win a fun fibery prize. Leave your comments by midnight EDT, July 29.
Swaps
If you haven't tried swap-bot before, I have to warn you it can be kind of addictive… although not quite as bad as I Can Has Cheezburger! 😉 Here are a couple of swaps that I'm signed up for:
Hand-Dyed Sock Yarn Swap – If you enjoyed Dye-O-Rama last summer, this could be for you. Currently, I think Jeanne, Deb, and I will just be exchanging yarn, because we're almost the only people signed up!
Indie Music, Coffee, and CD Cover Art Swap – Now, since I'm obviously a mix cd junkie and a notorious coffee fiend (give me that espresso roast for my soy mocha and no one will get hurt… much), this one seems made for me, although I am a bit nervous about the cover art! But I'll be brave and give it a try. 🙂
Reading update
"Banshee Cries" by C.E. Murphy (novella found in Winter Moon). Murphy describes this novella as book 1.5 of the Walker Papers and I have to agree. If you can, do try to read this after you read Urban Shaman and before Thunderbird Falls.
Charmed and Deadly by Candace Havens. I really do enjoy this sweet and fluffy series about Bronwyn, a witch who protects the British prime minister. This series is worth reading in order (Charmed and Dangerous, Charmed and Ready, Charmed and Deadly).
Sex, Murder and a Double Latte by Kyra Davis. A light-hearted mystery about mystery writer Sophie Katz and her cat, Mr. Katz. I believe there are two more books in the series so far – and I'm already on the list at the library for them.
Decaffeinated Corpse by Cleo Coyle. This is the fifth "Coffeehouse Mystery," and I continue to enjoy the series. But really, who knew that owning a Manhattan coffeehouse could be so fraught with danger?! 😉
Succubus Blues by Richelle Mead. It's not easy being a succubus with a conscience in modern Seattle… This is the first book in what looks to be a promising new series – I'm definitely looking forward to the next book!
A few random images
A business in my neighborhood that I'm sure is much more fun to wonder about than to know about…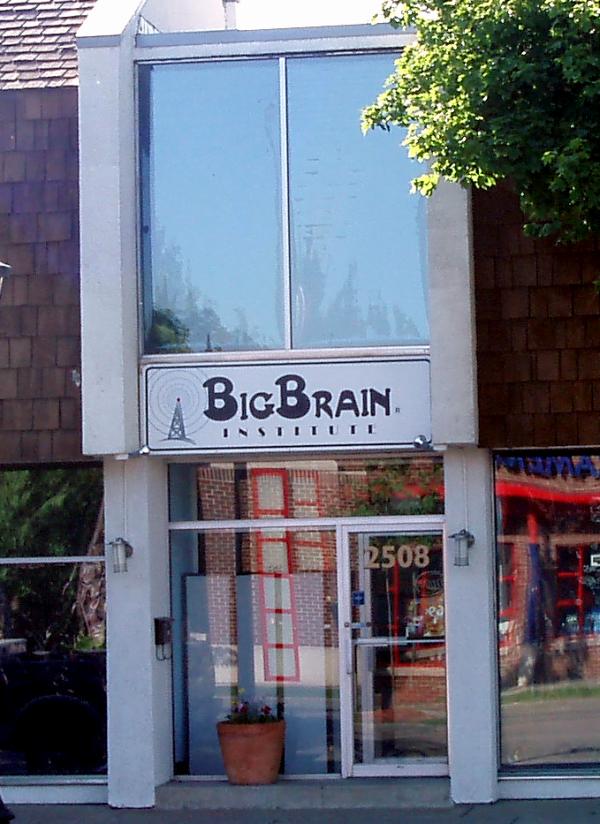 At least May seems to recognize that the water might not be so good to drink, right?! And this would be why there's another water dish in the bathroom…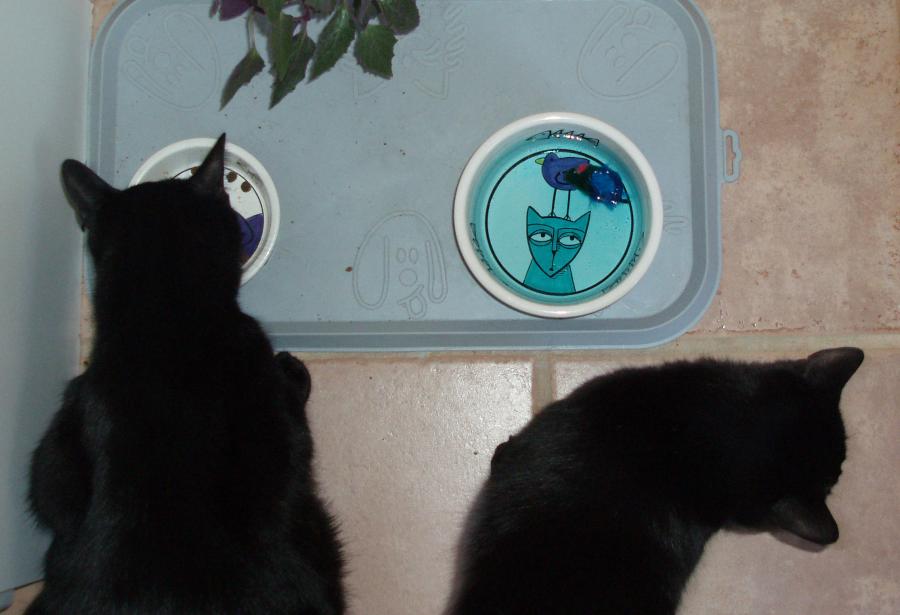 *crunch crunch crunch* -Chaos
"I think the water looks fine, but I'll wait to have a drink until Mom's not looking." -Mayhem
"Whoa. Maybe Mom was onto something about the water." -Mayhem