Don't forget about the Biteberry Yarn contest, which runs until 6 pm CDT, Friday, July 20 (aka as today)!
Wendy's giving away a copy of The Celtic Collection. Send an email to her contest line before noon EDT, July 24.
Miss T is giving away a copy of Getting Unstuck Without Coming Unglued by Dr. Sue O'Doherty, which Miss T thinks "every woman who's an artist of any kind – painter, writer, dancer, sculptor, singer, whatever – should read…" Leave a comment by noon CDT, July 24, if you'd like the chance to win.
Beware! My neighborhood pet store, Urbanimal, has some adorable rescue kitties (from Underdog Rescue) in need of homes. That's how I ended up with Mayhem… There's an adoption event at the store (2106 Hennepin Ave S, Minneapolis) on July 21 from 2 – 4 pm. Check out some of the kitties I was petting today: a little black kitty boy named Davis, a very fluffy and extremely affectionate black kitty boy named Wendell (I was oh so tempted), a handsome tuxedo kitty boy Clark Gable, a fluffy tabby and white kitty girl named Harriet (she looks like Matisse, Fraro!), and more…
Yesterday morning I was in the shower and May tried to jump up on to the shower curtain rod. I saw paws over the rod and then her little face peeking over. I could see the outline of the rest of her dangling body through the curtain… and then she fell to the floor with a mighty thump. Fortunately she seems ok. But it was scary for both of us! At least the commotion definitely woke me up.
I mentioned yesterday that KnitNana sent some homegrown catnip along with the stitchmarkers. May was quite taken with it…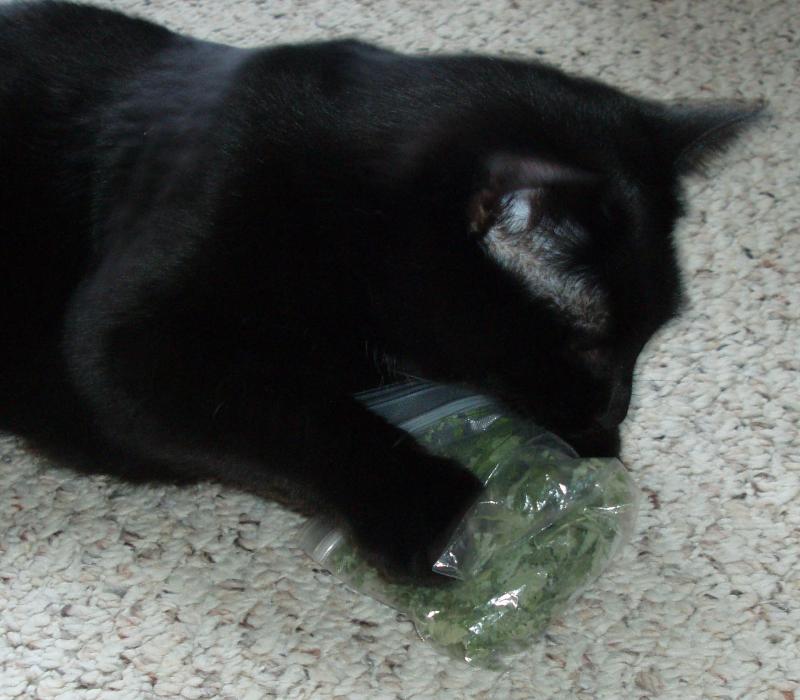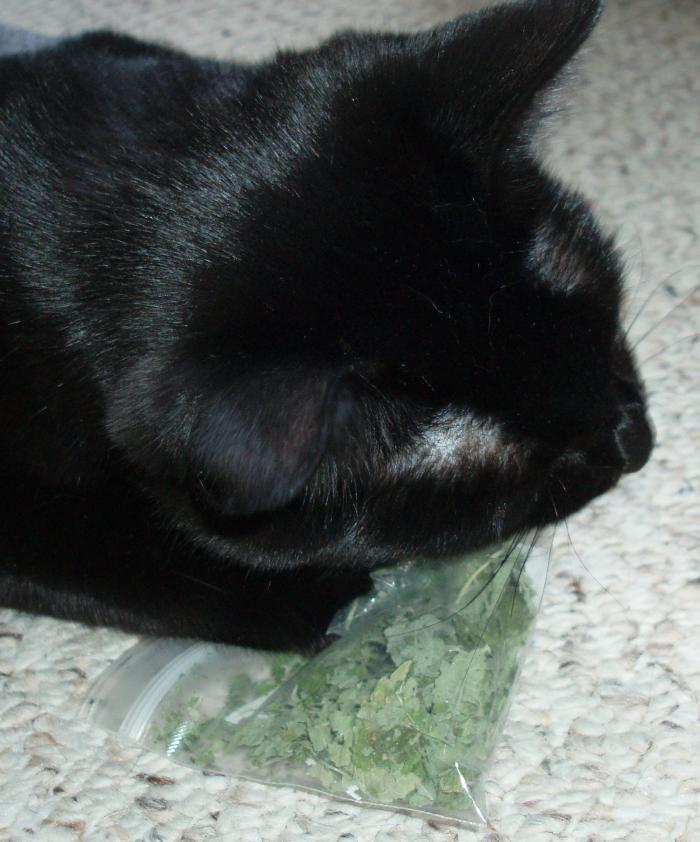 "Hello? May?? Helloooooooo? Um, maybe you could let Mom get some of that nip out of the bag? Never mind, I can see it's a lost cause… You're such a niphead." -Chaos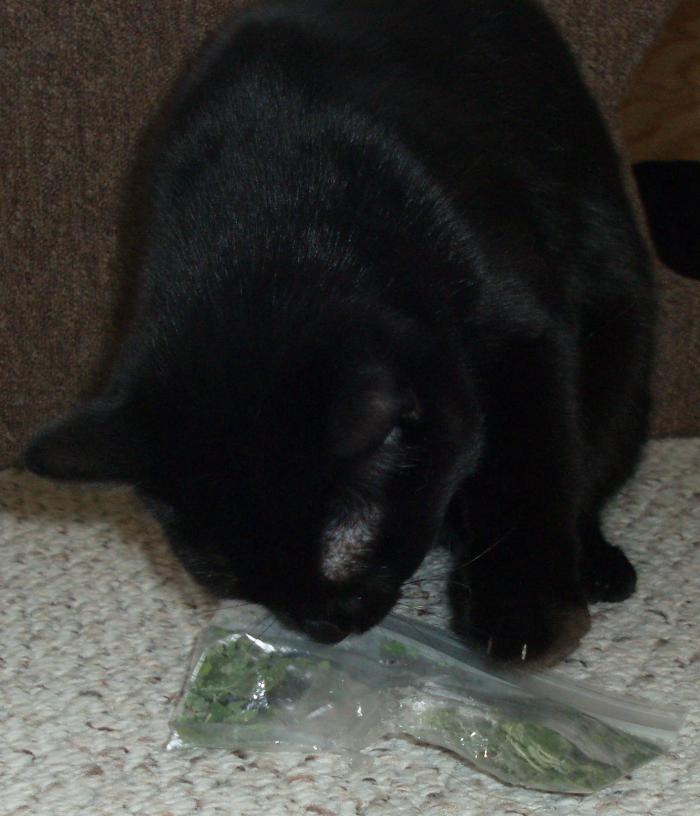 Hmm. Chaos might be onto something there…