Tell authors Diana Holquist and Julie James who you think People will pick as the sexiest man of 2009 and if you're correct, you have the chance to win a copy of Holquist's book The Sexiest Man Alive or James' book Just the Sexiest Man Alive. Contest closes 10 pm CST, November 15, or before if People announces their pick early.
Don't forget that J. Kaye always has at least a dozen bookish giveaways going!
Head over to Vampire Wire by November 22 for your chance to win a copy of Molly Harper's Nice Girls Don't Date Dead Men.
Author Heather Long is giving away $10 Amazon gift certificate over at Fantasy Dreamer. Enter by 8 pm CST, November 23, for your chance to win.
You could go to Moderncat for your chance to win kitty toys made from old sweaters and socks (drawing on November 17)… or you could go and look at the pictures and probably make your own. Moderncat's also holding a contest for a cat toilet training kit… *blink blink*
The usual thorough weekend updates on urban fantasy and paranormal romance from SciFiGuy and Literary Escapism. Don't miss Donna's weekly news and contest post, either.
Smexy Books highlights some very steamy forthcoming books.
Dear Author links to a few of this month's ebook specials.
Remember those Choose Your Own Adventure books? They look pretty cool as data sets for visualization.
If you're NaNoWriMoing, I hope you're reading author Lynn Viehl's blog, Paperback Writer. She offers up tips, encouragement, and humor, all of which you probably need about now.
Hey, that sure looks like a handknitted hat! Of course, May would want it pink, furry, and sparkly.
This is exactly what would happen if I knit a kitty bed for Chaos and Mayhem.
Don't these gf pumpkin pie bars look yummy? I wonder if I could make them dairy-free…
Margene alerted me to a holiday I missed – Chaos Never Dies Day, which was November 9. Thanks, Margene!
Reading Update


How To Score by Robin Wells. This was a light-hearted and fun contemporary romance that I think would score respectably on the CursingMama book readability scale (and since I just invented it, I'm sure CursingMama is as puzzled as y'all as to what that might be). I keep trying to summarize the plot and failing. The best I can do is tell you that this book involves an FBI agent pretending to be his life coach brother, a hitman on the loose, a woman who keeps injuring the guys she dates, a dog who will go to great lengths to devour leather, and art deco houses.

Paul's Dream by Rowan McBride. ebook. Lawyer Paul doesn't know that the puzzles he solves in his dreams are real, until incubus Kian shows up to thank Paul for rescuing Kian while he was dreaming. Decent, not great paranormal m/m romance.

Partners in Crime (Cards on the Table & Murder at the Heartbreak Hotel) by Josh Lanyon & Sarah Black. ebook. Two excellent stories of m/m romantic suspense.

Portrait of a Kiss by T.D. McKinney and Terry Wylis. ebook. Good paranormal m/m romance that had me sniffling a bit near the end. A cop inherits an old Southern house haunted by the ghost of a man believed to have murdered a pair of young lovers 50 years before. A very handsome and irresistible ghost…

A Bit of Rough and
Roughhousing by Laura Baumbach. ebooks. Very steamy, yet romantic m/m romances about an architect and a guy who works in construction. Definitely worth reading.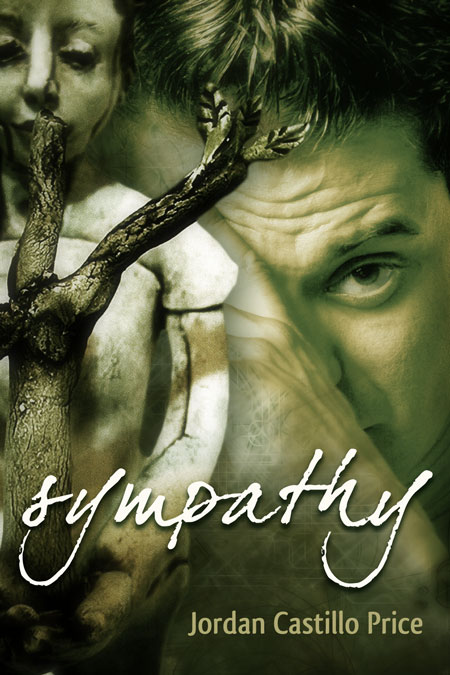 Sympathy by Jordan Castillo Price. ebook. Sweet and well done m/m romance that wasn't paranormal, which is unusual for Price.

Jumping the Fence and
Crossing the Line (OC Pride, Books 1-2) by Stephanie Vaughan. ebooks. Two good m/m romances from Vaughan about figuring out who you really are and what you need to be happy.

IM by Rick R. Reed. ebook. Usually I avoid serial killer books, but I think I sort of blocked out the serial killer bit when I picked this one up. Since the tagline is "Instant Message… or Instant Murder?" I think I really had to work on blocking it out. 😉 Anyway, this was a solid m/m romantic suspense offering from Reed that had me on edge to the very end.

Car Wash by Shawn Lane. ebook. Ok m/m romance about Kevin, who's working at a car wash after getting laid off from his office job. I must admit that I got a bit frustrated at Kevin not standing up for himself.

Don't Ask, Don't Tell by Cassie Stevens. ebook. Good m/m romance about finally taking control of your own life.
---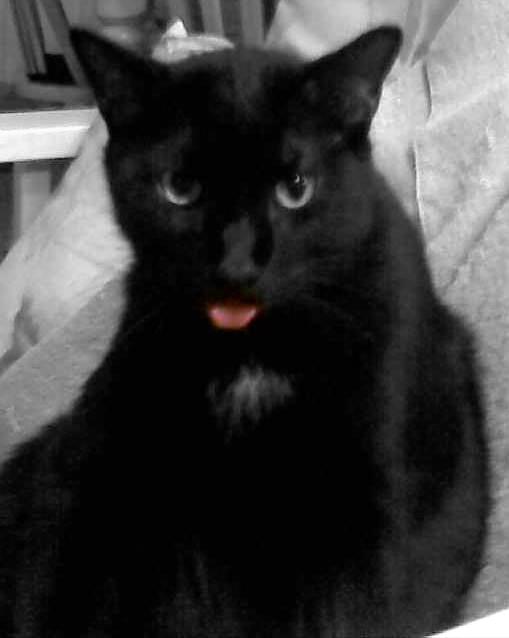 "Neener neener neener – I have my own holiday and you don't! Ha!" -Chaos