Brigitte and I spent a lot of time walking through the Beaches, which is a lovely neighborhood in Toronto near Lake Ontario. *scrabbling sound*
There we go – Lake Ontario! The first Toronto yarn shop we visited was the Naked Sheep.
I do love their naked-butt sheep logo. Just down the street, we discovered…
…Wild Earth Cafe, which had some tasty gf treats!
The next yarn store we visited was Romni Wools a few days later, when Lorraine volunteered to show us some sights. We just peeked into Lettuce Knit (we already knew we'd be coming back for Knit Night), then hopped into the car and checked out Romni Wools.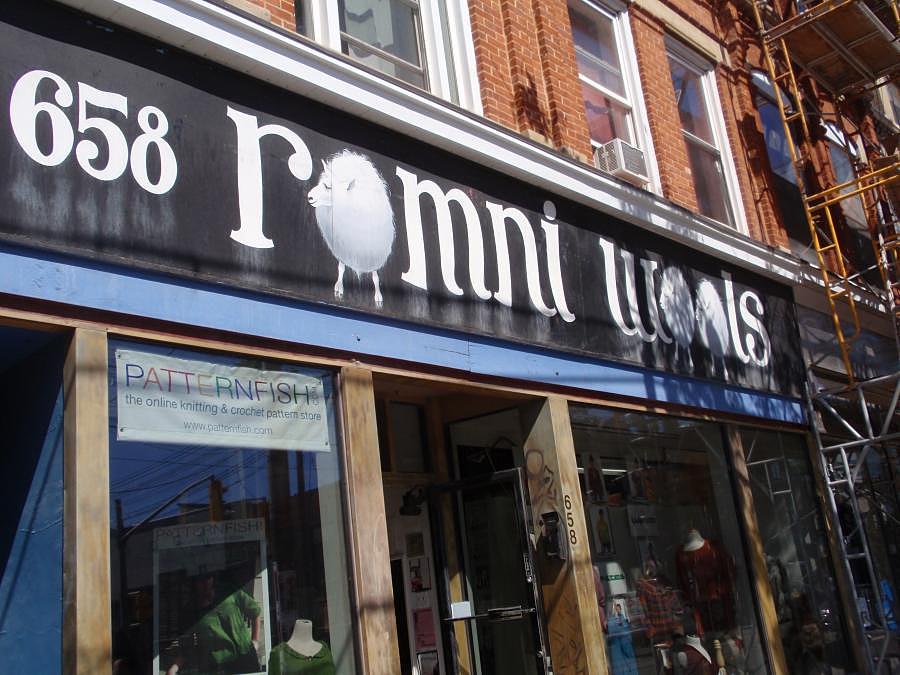 All I can really say about Romni is "Whoa." I've never seen so much yarn in a single store before. Obviously, I was too overwhelmed to take a picture. When Brigitte and I had recovered a bit (from yarn fumes and spelunking in the basement), we headed over to the Purple Purl.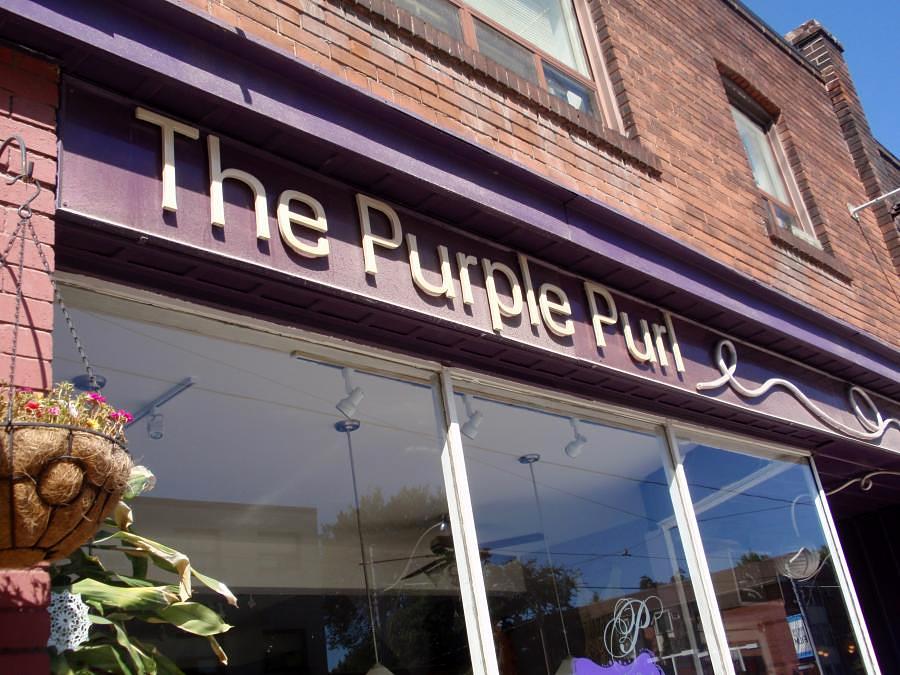 Isn't this an amazing dress?! I'd never knit it or wear it, but it was pretty cool to see:
Purchases? What purchases? … Look! Over there! A streetcar!
---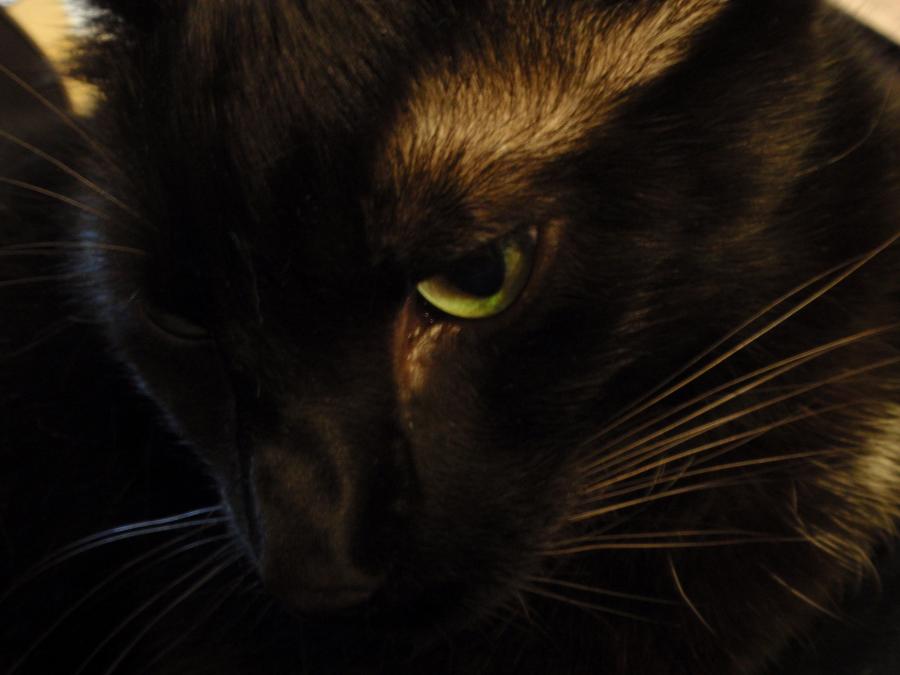 "I feel very philosophical today. Hmm. I think… I feel really sleepy." -Chaos