Scout's having a Project Spectrum contest. You can play along in two different ways: by describing or showing a picture of the preppiest outfit you've ever worn, or by writing a Project Spectrum limerick containing the words pink, yellow, and green. Leave your comments by noon, MDT, April 4, and you could win a skein of Scout's yarn in the Prepster colorway (which is pink, yellow, and green).
Ok. That's it. That's all I have. After sitting in front of a computer and working for 16 hours yesterday, I don't have a lot of brainpower left. I'll catch up on bloglines later in the week, everyone. I miss you already.
So let's see what I have in my spare photo folder… Whoops. There's a picture I took for Tink, who was wondering if Knit a Fantasy Story had any patterns for fairies in it. Yes, indeed it does, Tink, although I'm pretty sure that dandelion isn't knit.
Oh, look at this! Here's a picture of Mayhem lying on the floor, underneath the chair rungs. It doesn't look comfortable to me, either.

"La la la la la la la…" -M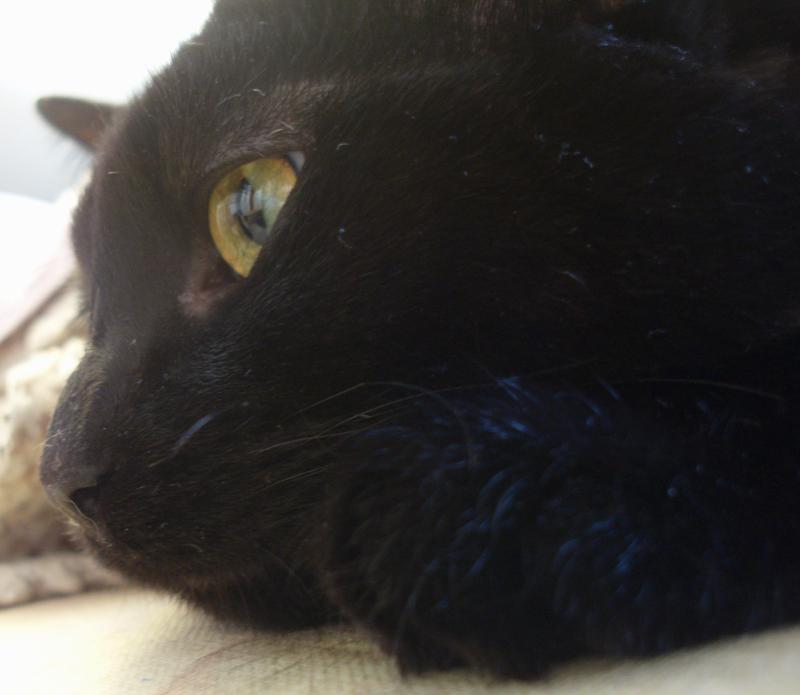 "Mom! I can't believe you posted that unflattering picture of me!!" *sniff* -M
Hee hee – just wait until she wants to start dating! 😉