I finished binding off my STR Titania RPM socks last night as the credits rolled for Run Lola Run – a perfect finish for March FiberFlix! Plus, this pair of socks is my last project for February-March Project Spectrum.
Check out how much yarn I had left – that's approximately 7 inches. Yeah, that definitely added to the excitement. To maximize my yarn usage, I knit each sock toe-up from the opposite ends of the ball.
The sock on the right was knit using the RPM pattern as written. For the sock on the left, I reversed the pattern, so the spirals go in opposite directions. The stitch pattern definitely "pops" more on the sock on the right – is it because the spiral goes the same direction as I was knitting? Or??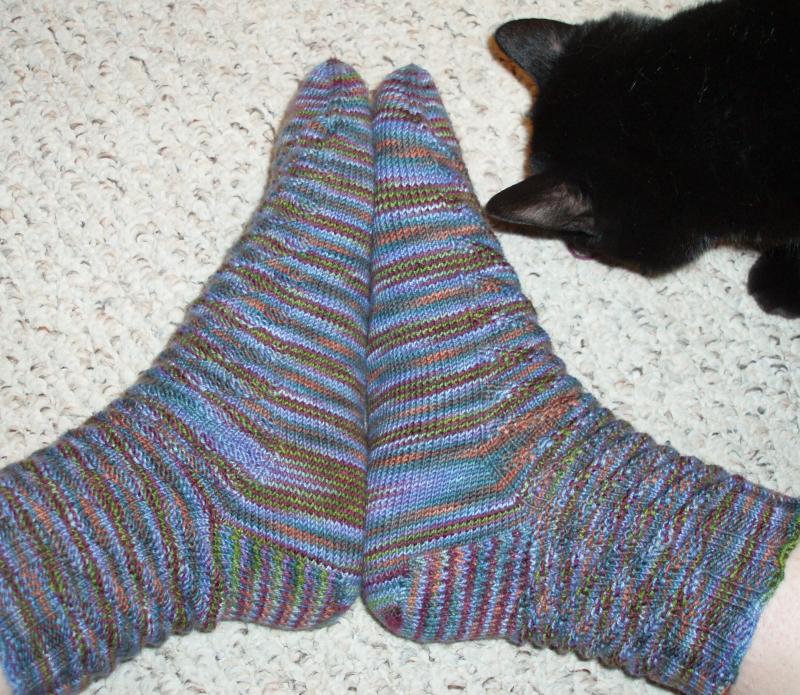 "Well, since Mom's done knitting, I'm sure she won't mind if I steal this little bit of yarn…" -M
"Eating yarn is very dangerous, Mayhem – don't do it!" -me
This definitely isn't my favorite STR colorway (it was a sock club selection last year). I'm not sure that teal, burgundy, olive, orange, rust, lavender, and light blue really work together. Interestingly, the yarn in the miniskein keychain that came with this skein is slightly darker and the colors work much better. (Um, yes, I might've been trying to calculate how much yarn I could get out of the miniskein, just in case…)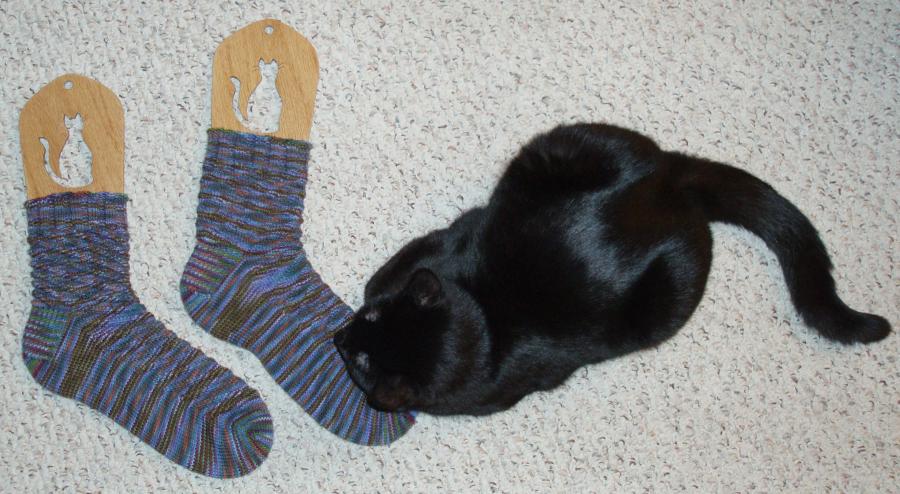 "Hmph. Meanie. You didn't need to take away that yarn. I shall sulk." -M