KnittyMama is having a contest to celebrate moving her blog and that everyone in her family has birthdays over the next few weeks. Leave a comment with a birthday story or just wish the KnittyFamily happy birthday by midnight CDT, April 15, and you could win DPN rolls or yarn!
Ages and ages ago, KnitNZu sent me a little thank you package with a cute little bag she made (very handy for carrying knitting miscellania), as well as some black and purple cotton yarn and an amusing card. Thank you, KnitNZu!
"That card is so right. Big kitty and I will have to get that Dealing with Difficult Owners book." -M
Blogless Jan decided I needed some cheering up and she sure knows how to manage that!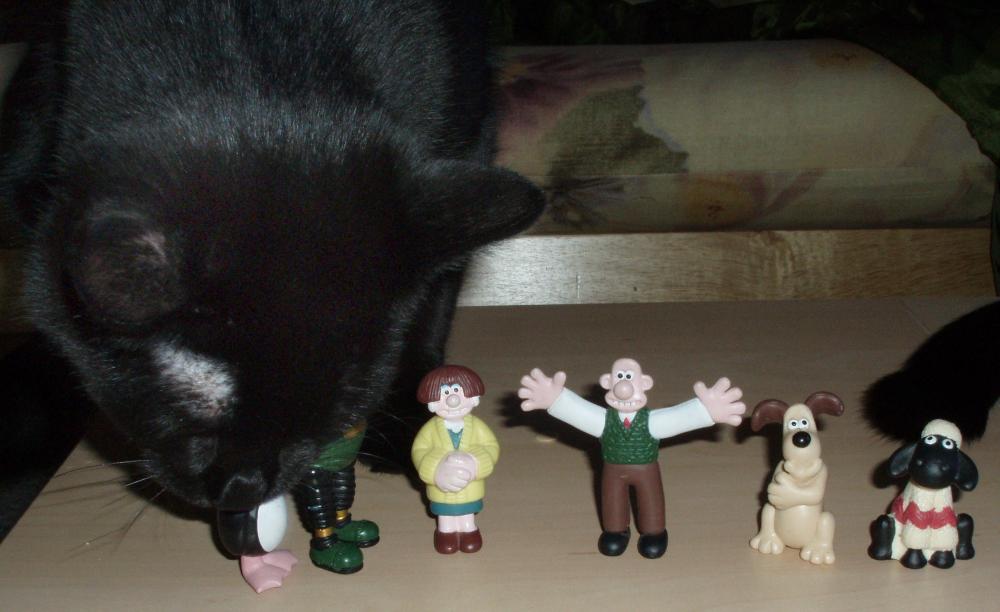 "Mayhem! Bring back Feathers McGraw!" -me
*mumble* -M
Please note that no penguins were hurt in the previous escapade – Feathers McGraw was rescued before coming to harm. Jan also sent some lovely pictures of her cat Merry, a gluten-free brownie mix (yum!), and a very cute little sheep purse. Thank you, Jan – you definitely brought a smile to my face!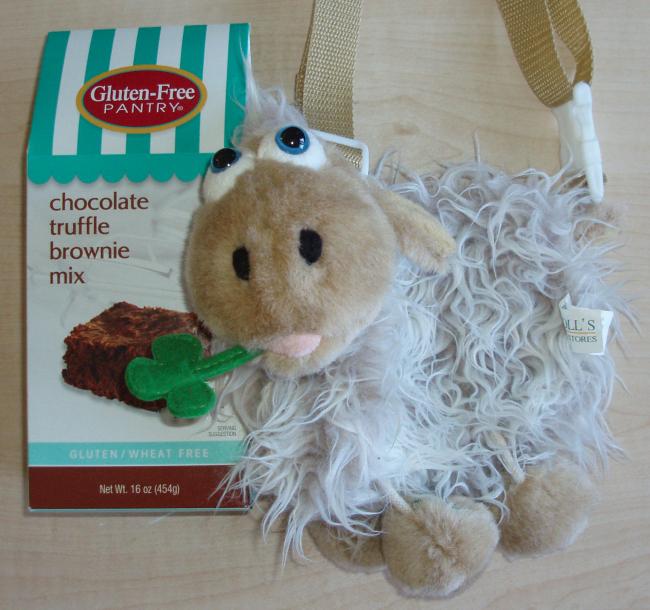 I've also picked up some yarn recently… (I'n sure Marina's saying "I knew it!") Hmm, maybe this isn't the best picture of my acquisitions…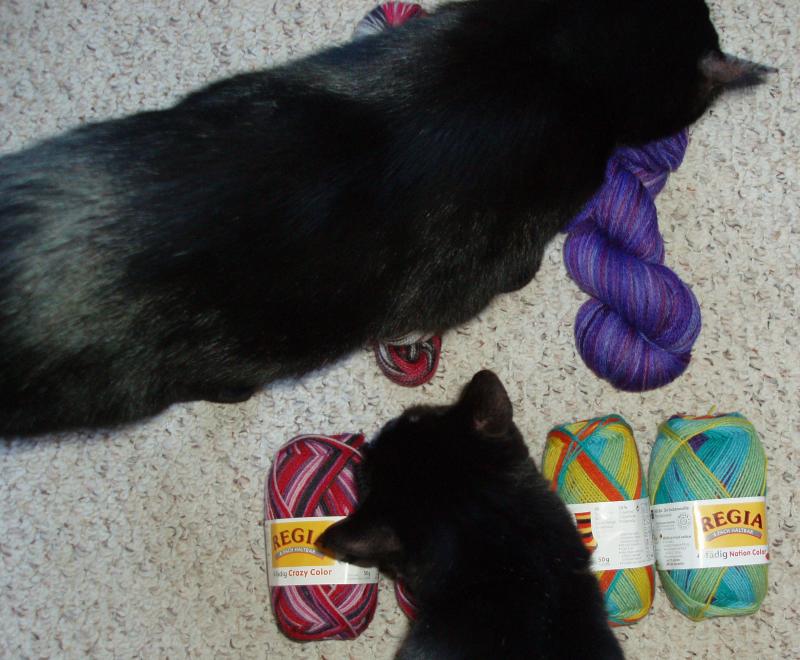 "Stand back, May. This is work for an experienced yarn sniffer." -C
"Whatever, big kitty." -M
I guess this picture is a little better… From the top left, a skein of Seacoast Merino Sock, Coal and Fire, from Yarn4Socks. May's head is mostly obstructing a lovely skein of purple superwash bluefaced leicester from Maeve at Knitting Musings (Maeve has a much better picture, with no feline obstructions – Cricket must be slacking off!). On the bottom, Regia Crazy Colors in Passion and Regia Nation Colors in Fun Nation (both from Yarn4Socks). (Yes, yes, I know I've already knit a pair of socks from Fun Nation. What can I say? I'm a sucker for those wide stripes…)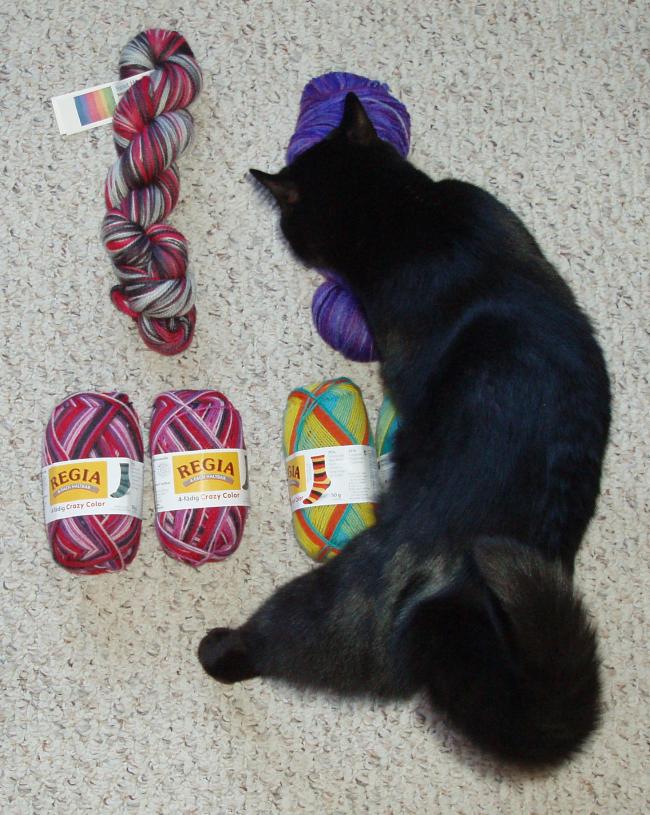 "Ha – I can sniff yarn just as well as the big kitty. In fact, I'm sure I do it with more panache and definitely with more tail!" -M