Reading
Braving the Wilderness: The Quest for True Belonging and the Courage to Stand Alone by Brene Brown. A very good and very timely read – if everyone seems more and more polarized on issues and you're trying to bridge the widening gap, this book might help.
Art Supplies: Making, Manufacturing, and Creating by Jane Audas. Very good overview of people and companies involved in the creation of art supplies, from Beam Paints to Liquitex.
---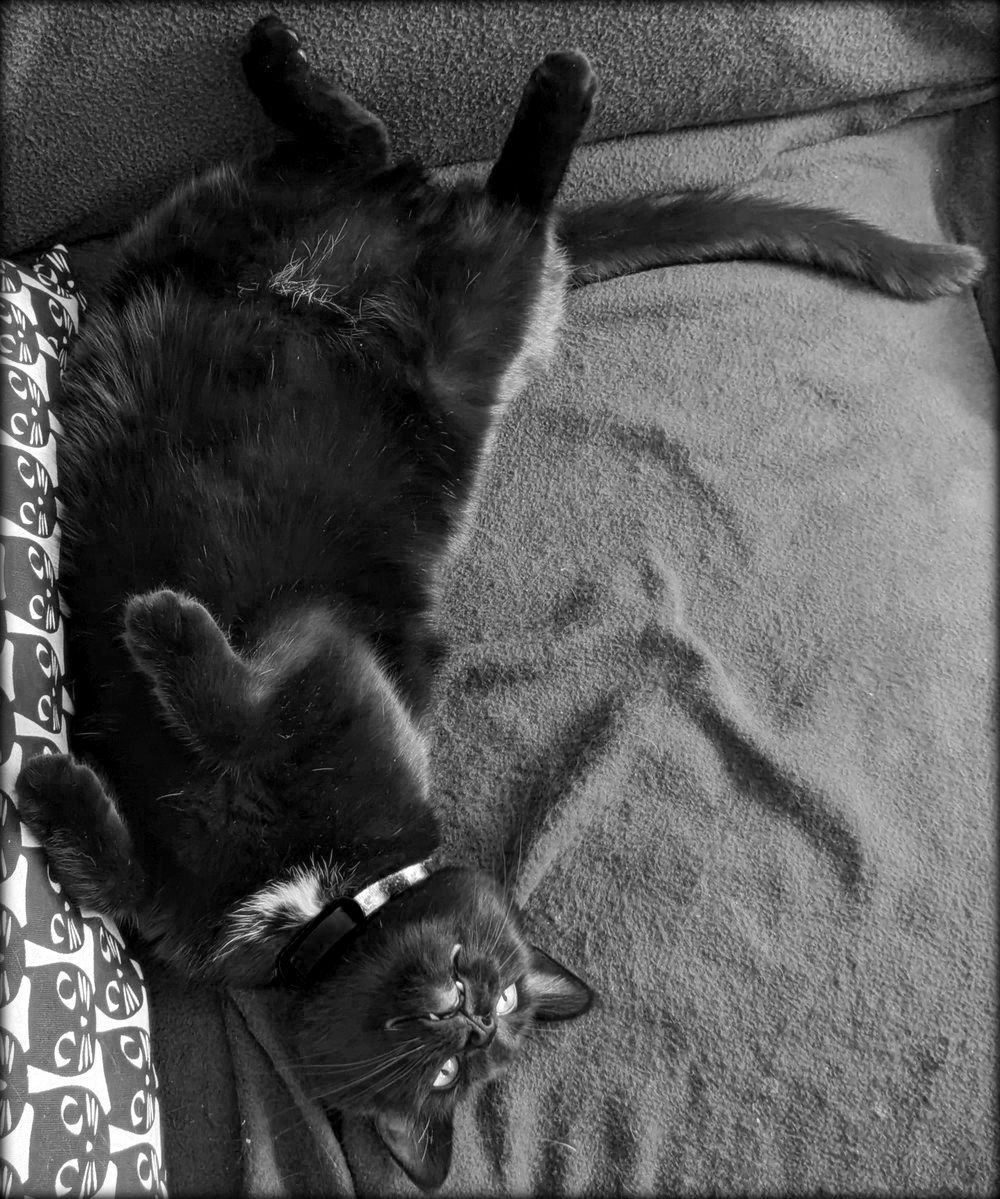 Polly upside-down cake!
Harry sleeping off some 'nip.