Don't forget to leave a comment on the contest post before 7 pm CDT, Thursday, August 6 (aka as today!), for your chance to win a copy of Diana Holquist's How to Tame a Modern Rogue. Then stop back tomorrow for another book contest!
---
I saw the Show Us Your Library Meme over at J. Kaye's. Not that I usually participate in memes, but this one seemed perfect for me!
Although I live within a few miles of a startling number of libraries, I mostly go to three libraries. Two of those libraries are close to work, not home, making them great lunchtime destinations.
First up is the very large Ridgedale Hennepin Area Library, which is a five minute drive from work. Please excuse the lens flare in my shot of the exterior! (Again with the cell phone pictures, I know. Actually, the cell was perfect for taking pictures in the library – no flash, very quiet, and quite unobtrusive.)
The library shares a building with the district court, service center (motor vehicle licenses, etc.), social services, and a coffee shop. As you climb the flight of stairs to the second floor where the library is located, you see a lovely shared atrium between the first and second floors. Lots of light and small tables for relaxing with a cup of coffee to enjoy the free wifi.
Finally, the actual entrance to the library! That mysterious blue line on the floor indicates the actual length of a blue whale.
Looking back out toward the atrium from just inside the library entrance gives you a great view of the mural along the stairs.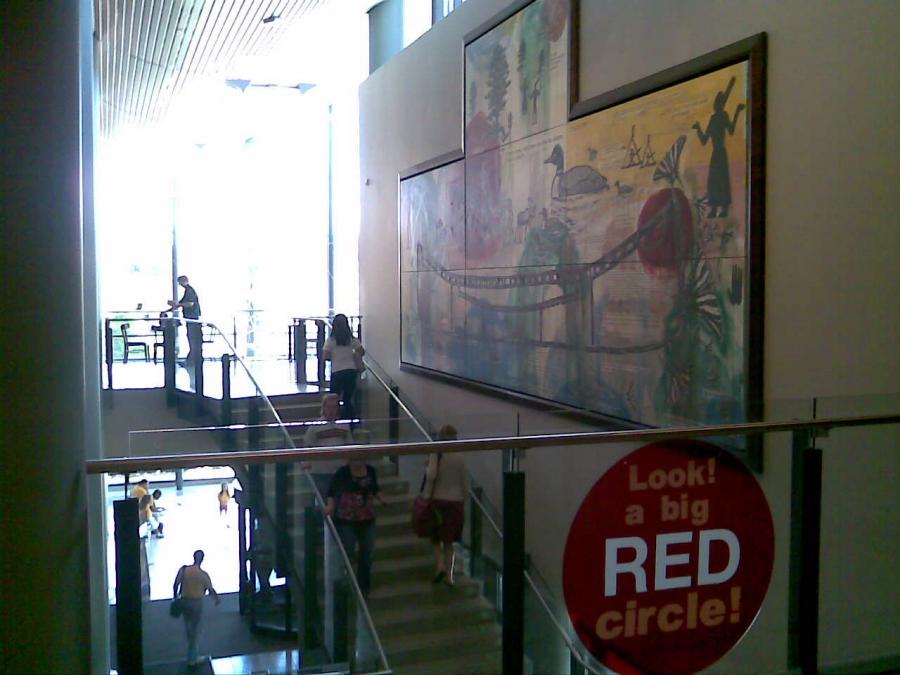 No, I don't know what the deal is with the red circle is, either. 🙂 Back inside the library… The computer area looked very busy.
The reference desk is just beyond the computer area. Not sure you can tell, but those rows of shelves go back and back.
The children's area is lovely. There's also a separate computer area for kids, although I didn't take any pictures of it.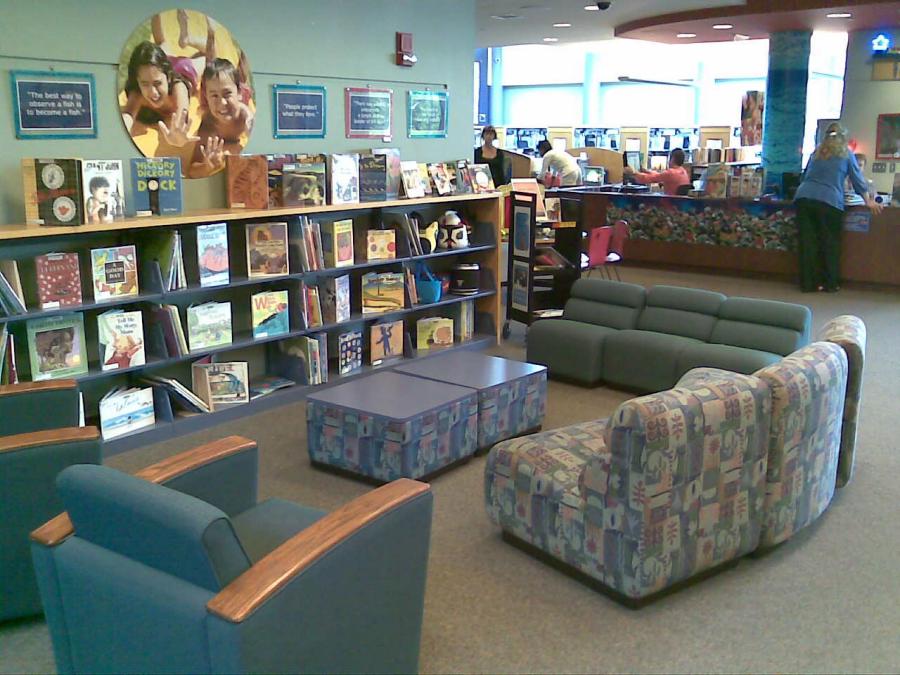 Yup, more skylights in this area.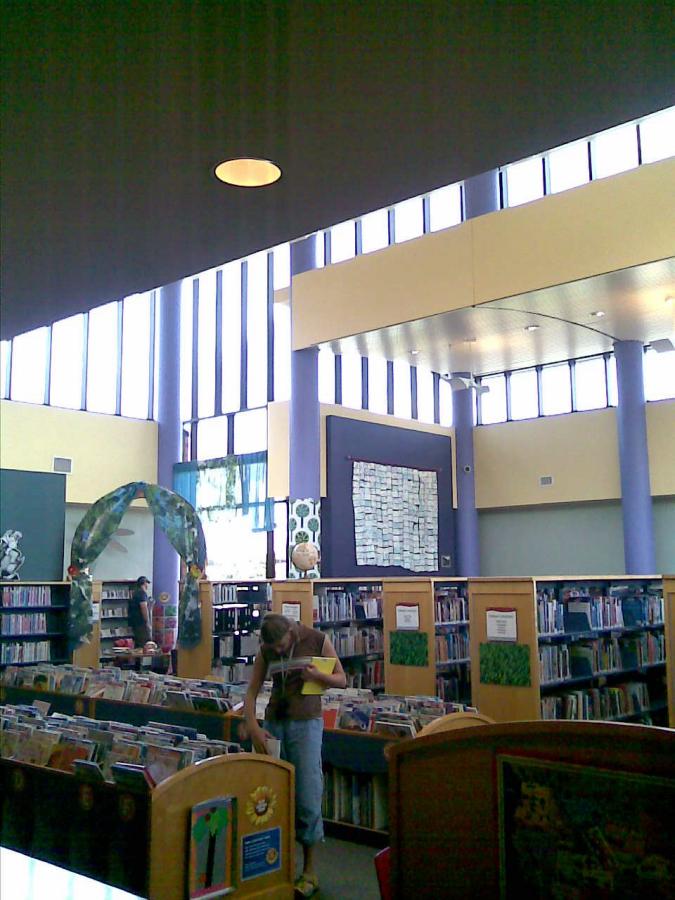 The library overlooks trees and a pond. Please excuse the saturation on this picture (most noticeable on the chairs) – the tinted window really washed out the trees and I was trying to bring back a little green (not too successfully, either – it was verdant out there).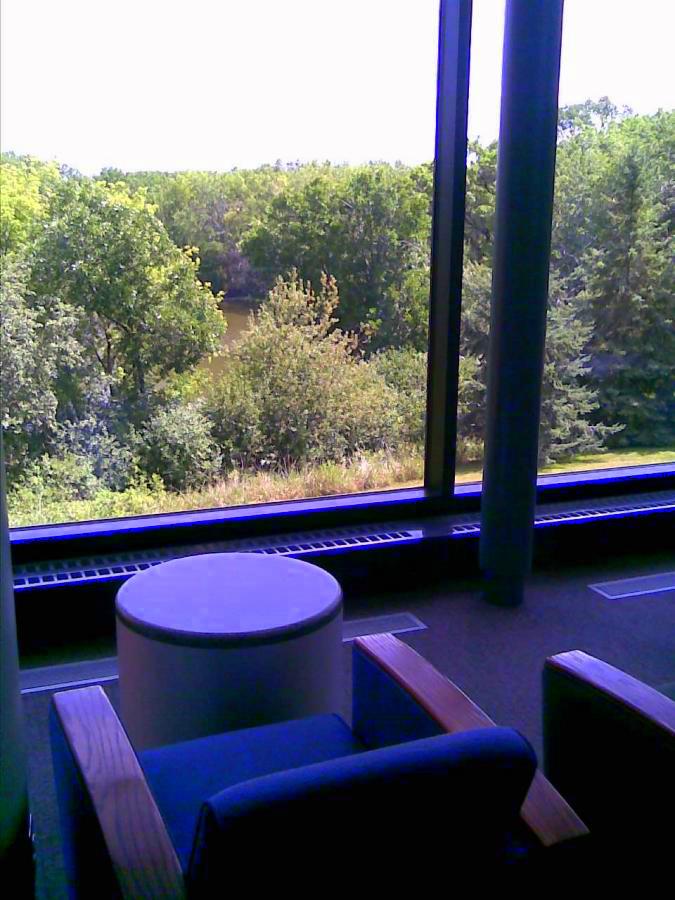 Finally, a sign in the the library bookstore (attributed to Gustave Flaubert):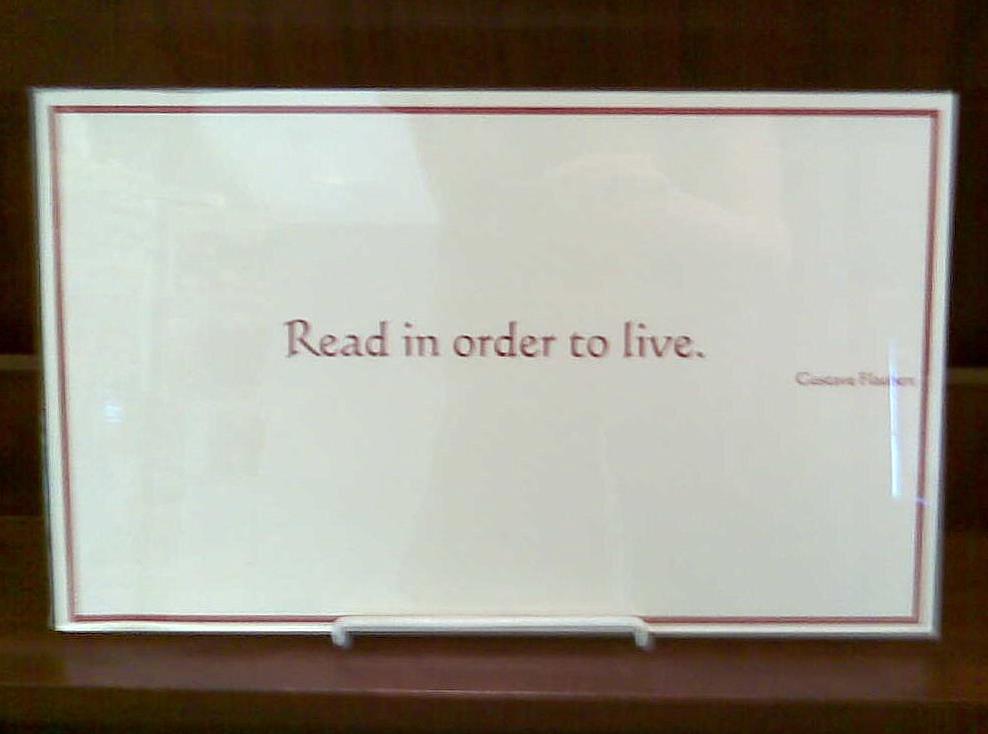 Indeed.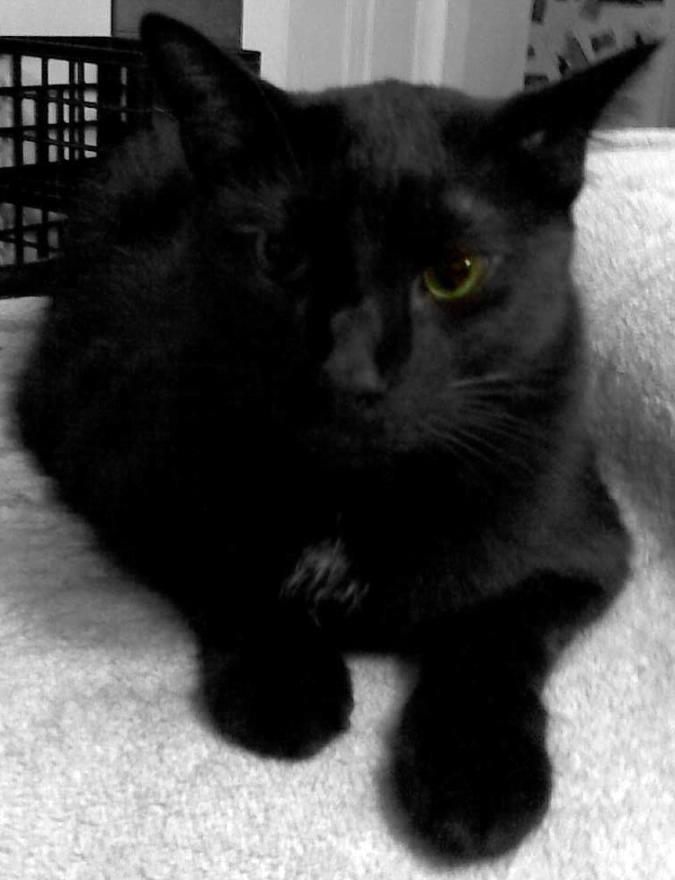 "Well, that's just silly. It's eat in order to live, Mom." -Chaos