The camera on my (Nokia 6301) cellphone takes pretty crappy pictures. But sometimes, such as when I'm biking or when I'm sitting on the couch and the cats are being cute, my cellphone camera is my only option.
Such was the case yesterday while I was riding my bike when the following sign on a boxcar gave me the giggles:
Embiggening may or may not make that actually readable!
How about this spectacularly blurry picture of Mayhem vamping out?
Or yawning. Whatever. 😉
Some photos can be pretty cute after some tweaking.
"Why aren't you throwing my mouse for me? I am displeased." -Mayhem
"Aren't I just the most adorable thing you've ever seen?" -Mayhem
"Really, it's not a hard question." -Mayhem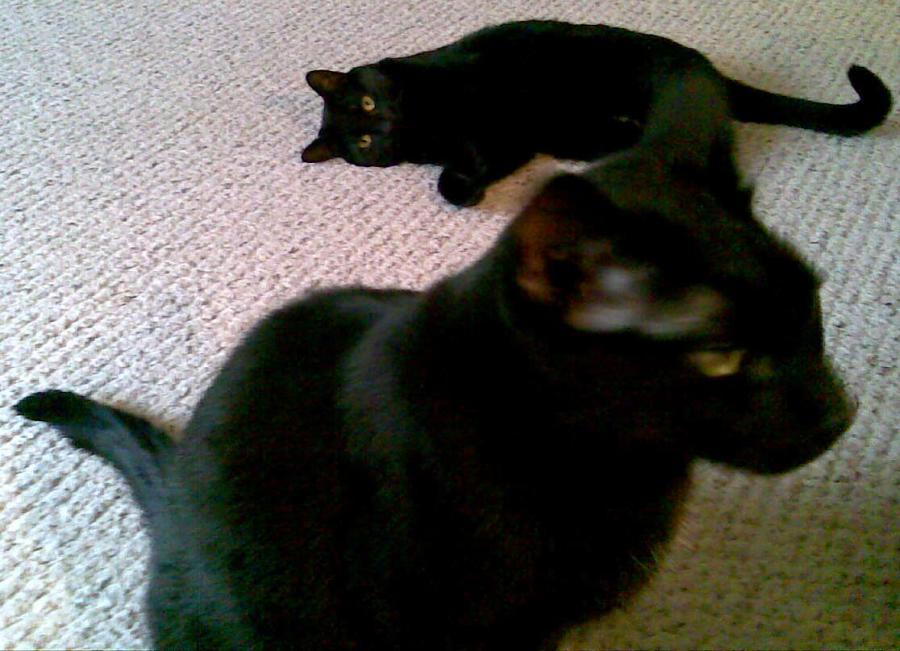 "Still adorable back here!" -Mayhem
"Hmph." -Chaos