Cara's having another contest – leave her a comment with a Valentine's story (best, worst, etc.) and you could win some great yarn! Comments must be left by 11:59 pm EST today (February 14).
It's been a while since I featured pictures from any of my old pattern books, hasn't it? Let me introduce you to Handknits for Youngsters, circa 1952, which has the ominous message "There's a Spinnerin handknit for every youngster!" on the back.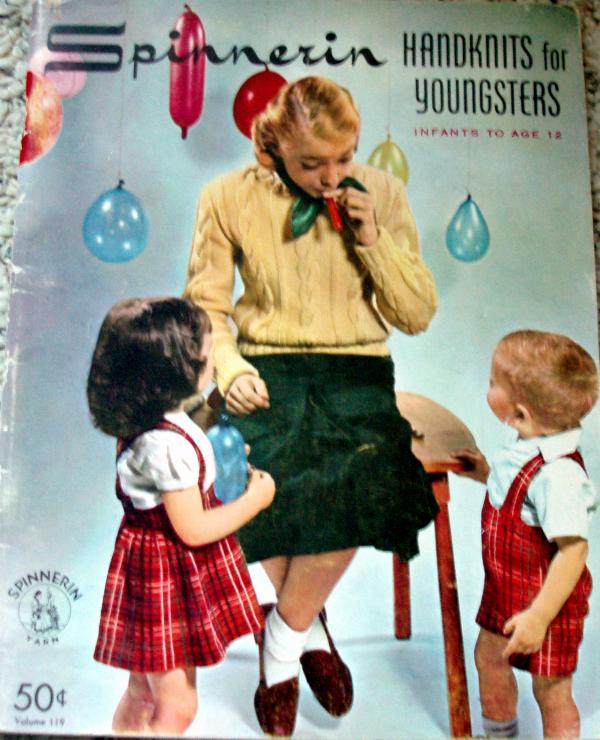 I'm sure the poor tyke below never recovered from the experience of wearing this little suit… especially since I'm interpreting this as being a catsuit!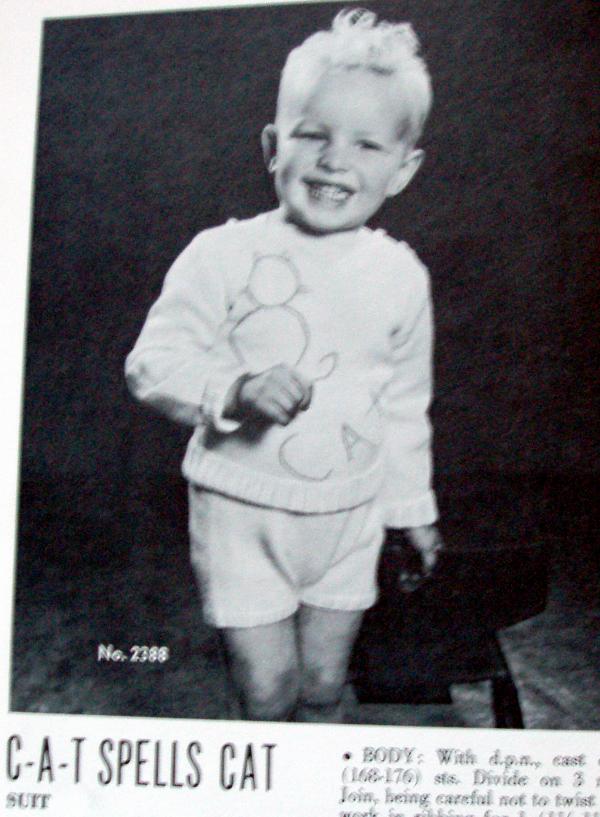 "No, no, I think you're right, Spanky, this thing isn't connected. Of all the nerve!"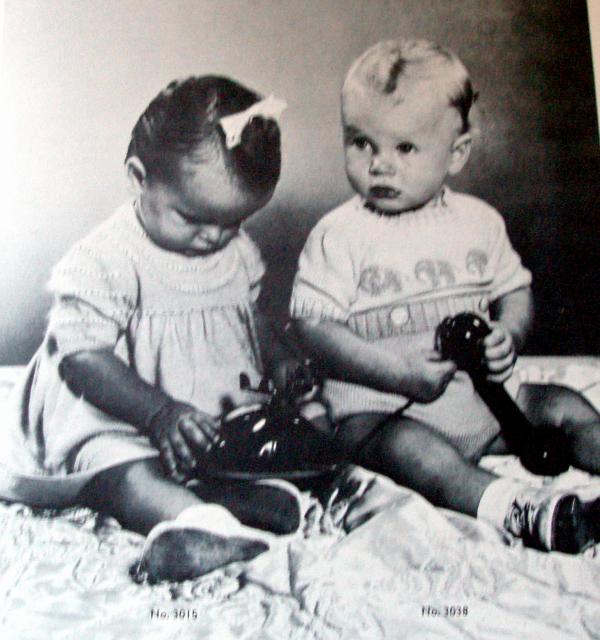 I can come up with captions for this next one… but maybe it's best to leave that up to all of you… (Don't forget to take the title at the bottom into consideration!) Yikes.
Here's another one that wouldn't be half as amusing/scary without the title…
Is this amount of smug superiority even legal?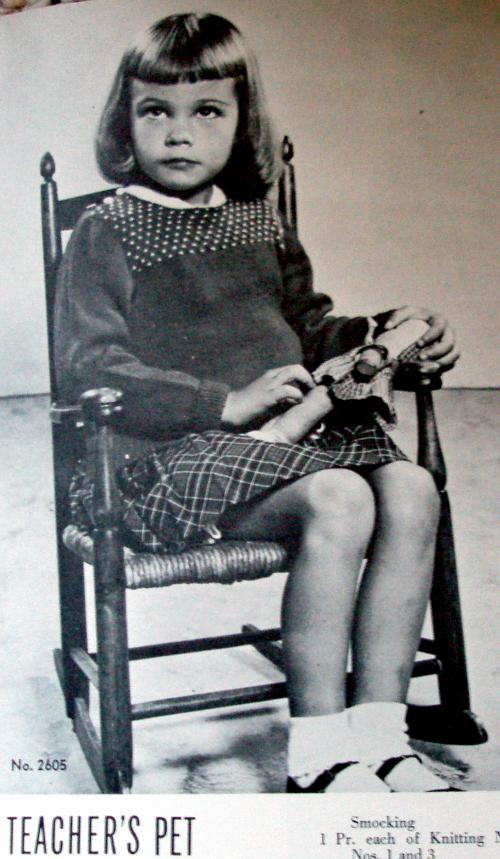 Swimming trunks and a sunsuit and some very fancy hair! I wonder if knitted swimming suits stay on toddlers any better than they stay on adults?! So, Mama Tulip – which style would best suit Oliver, eh? 😉

"I'm going to have nightmares for years! The horror!"
I think Mayhem might, too.
"Is it over? Can I look yet?" -M