Saturday was gorgeous, so I went for a walk. You know I can't resist taking pictures of Spoonbridge and Cherry…
A more traditional shot, with the Basilica and a bit of the IDS Tower in the background: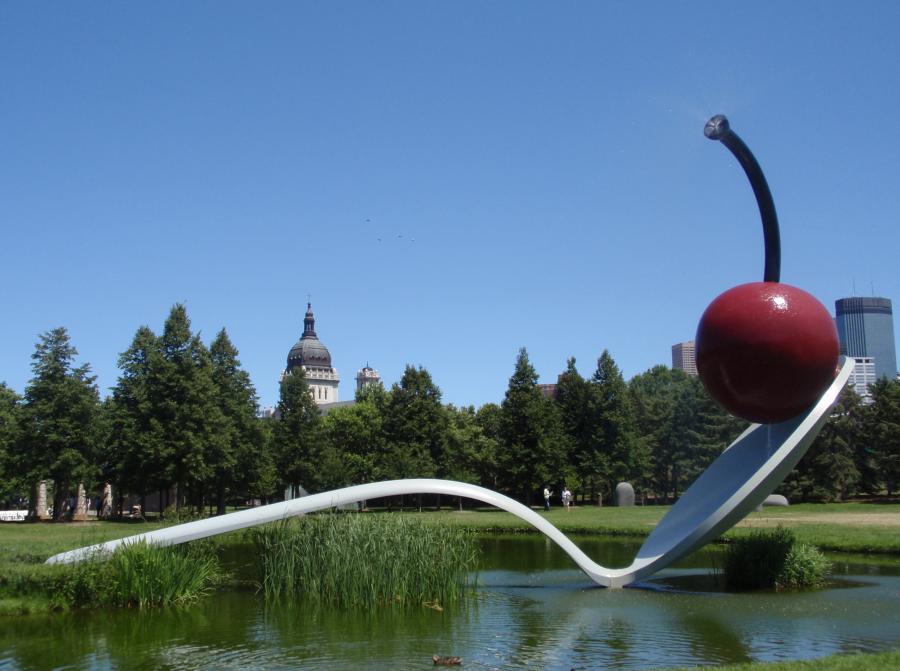 And some young ducks, enjoying the Spoonbridge pond. Duck butt!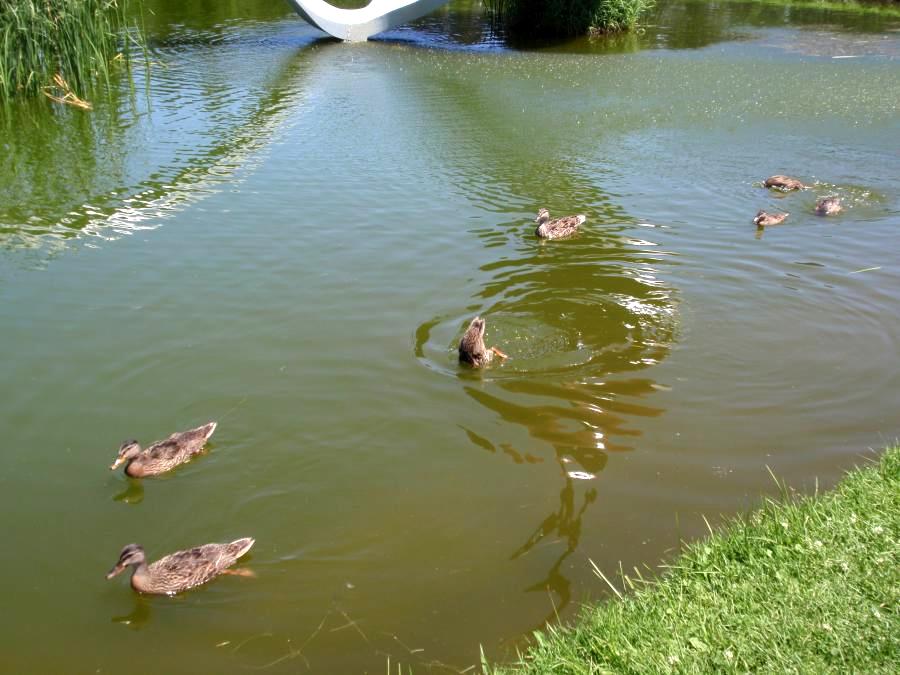 A few blocks away from the Minneapolis Sculpture Garden is the Blake School, which has an amazing iron fence of brambles.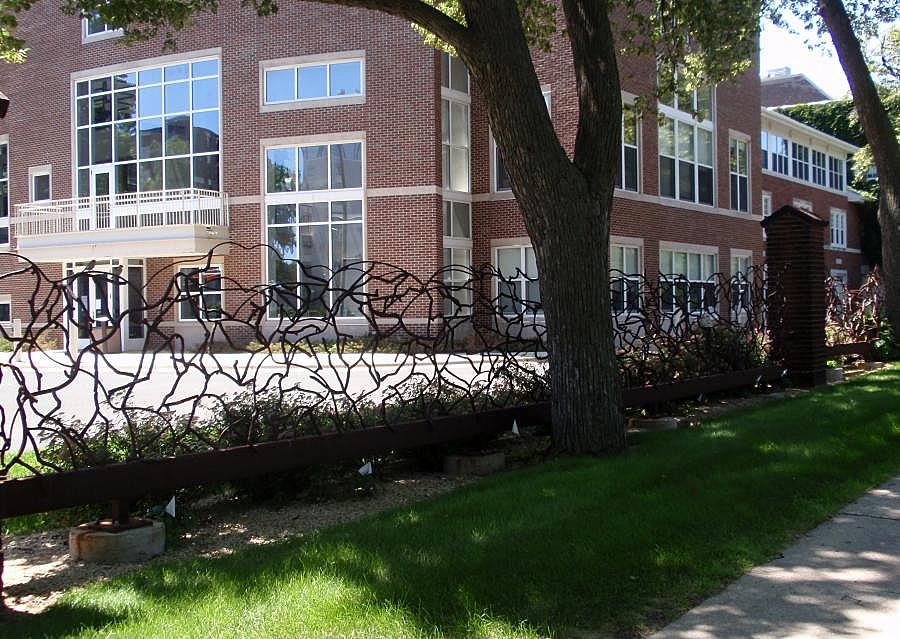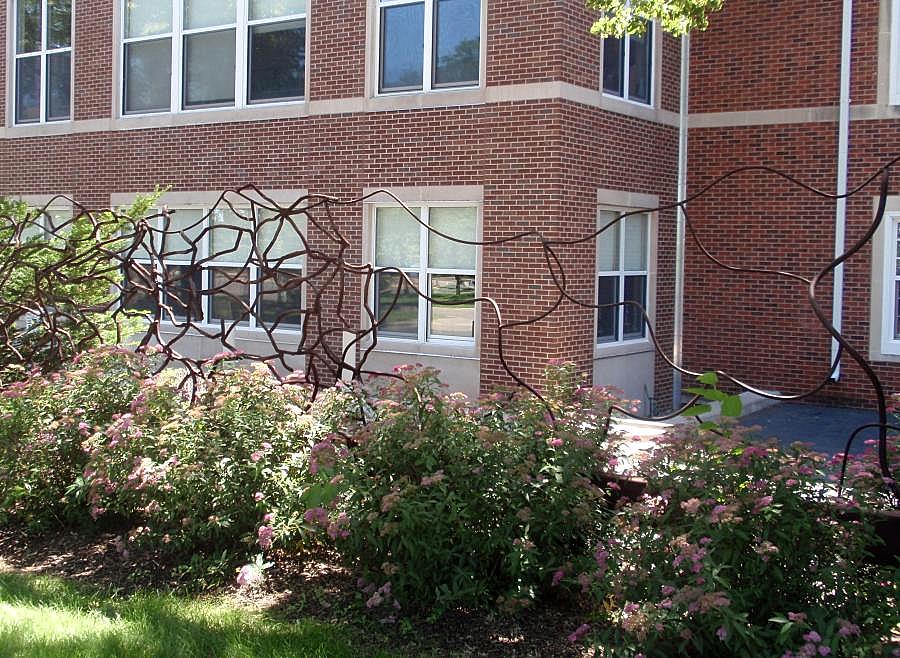 Back in my own neighborhood…
And home.
"This is my scratcher and I am prepared to defend it by any means necessary!" -Chaos