Whoops! I should've linked to more proof that Chaos is a 'fraidy cat yesterday. Anyone remember Chaos and the Attack of the Killer Zucchini?
---
Amy's giving away a signed set of Anne Ursu's Cronus Chronicles trilogy, which is for young adults. Answer one of Amy's questions in the comments before July 13 for your chance to win.
Jackie of Literary Escapism is giving away a copy of The Sinful Life of Lucy Burns. Answer Jackie's questions in the comments before midnight, July 14, for your chance to win.
For more scifi/fantasy/paranormal contests, author interviews, and news, head over to Fantasy Dreamer's Ramblings. Anna (of Pine City, Minnesota!) also has a nice list of paranormal and romance contests.
---
This online black cat game is very, very addictive. You have been warned.
Shhhh… don't let May see all the tiaras or she'll start up about needing a furry sparkly pink one again!
If you live in the Twin Cities and you follow the Tour de France, be aware that the Riverview Theater will be showing the Tour for the next three weekends, starting quite early in the morning. Check out the details over at A Closer Look at Flyover Land. I've gone to this in the past, and it's a fun and intense experience – especially during the last two days of the Tour.
Ah, usb peripherals, how out of hand you are… The iSaw? Gizmodo also has a roundup of novelty flash drives, although I'd be careful about clicking some of the links, personally.
Woot! Both the Department of Justice and the FCC are looking into cell phone exclusivity deals. About time, isn't it?
Coffee grounds used to make yarn for t-shirts?! I want to know when I'll be able to buy skeins of the stuff. 😉
Wenat has an amazing gift for making pooling stoles and she shares her knowledge and patterns!
Hmm – how to use a ball of yarn to make an all natural dryer ball. Now, wouldn't that give you static problems?
Lifehacker has a list of the five best online image editors.
And bless you, Lifehacker, for this one on how to get rid of lingering cooking smells.
---
Shhhh… Chaos is sleeping off his anxiety from those scary shorts…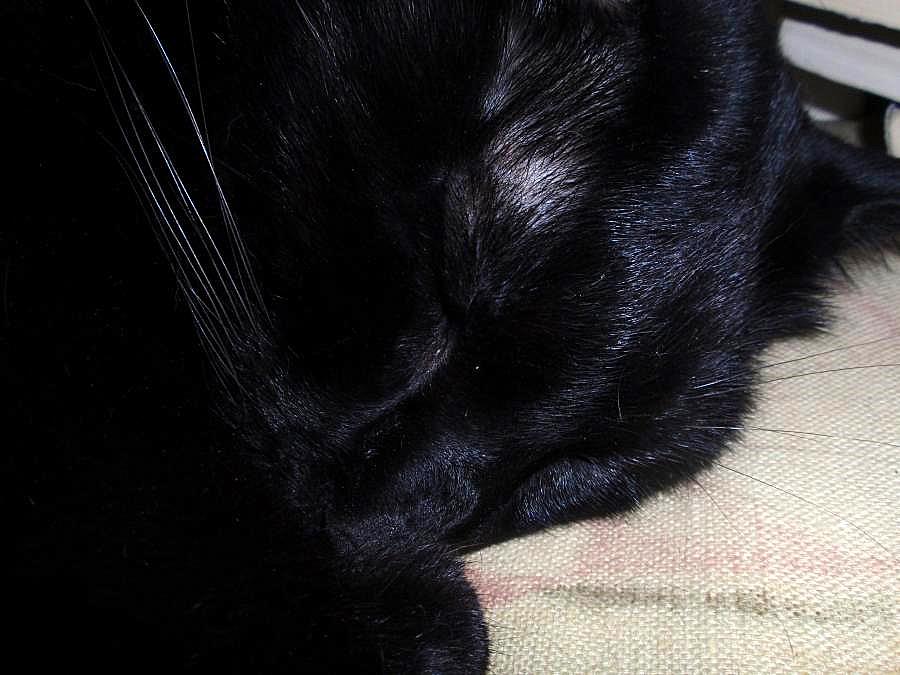 "….zzzzzzzzzzz…." -Chaos