When I drove to work this morning at 6:15 am, it was -15°F, with a windchill of -30°F (-26.1°C and -34.4°C respectively). Brrrrrrrrrrr!!!
Just in case you missed it, Friday's post contained links to a lot of contests. Here are a few more:
Wen is having a contest for Knit From Your Stash participants – take a picture of a "crime against yarn" that you committed, post it to your blog, and leave a comment with the link for Wen before February 9 at midnight PST. She has some lovely yarny prizes for you to win!
Julie's having a two-part contest. For the first, leave a caption for a very cute picture of her cat, Mr. Mugatoo. For the second, guess how much Mr. Mugatoo weighed when he went to the vet Friday. Prizes include a skein of STR, Fred Flintstone colorway. She'll take entries until February 8.
Limedragon reviewed various bookholders last week, with a particular eye to how well they would work for reading and knitting. Her summary with links is a valuable resource for knitting readers and reading knitters alike!
So, if Mayhem had a superpower (as the amazing Kitten Girl), it would be making everything into a dangerous toy.* I am sure many children also have this superpower.
Behold the seemingly innocuous knitting bag, perfect for a sock project…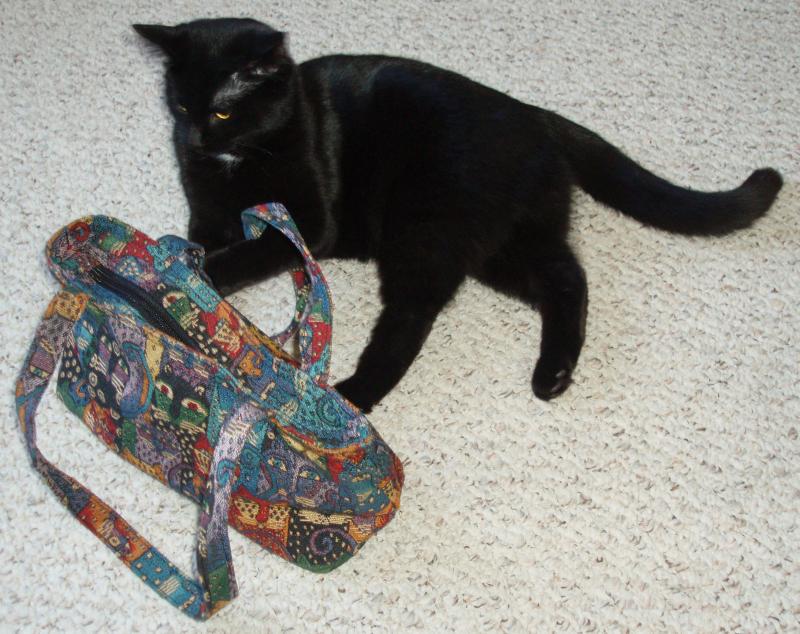 "Mom, there are other kitties on this bag!!! Is there something you've been meaning to tell us?!" -M
Now somehow turned into a tourniquet around May's middle!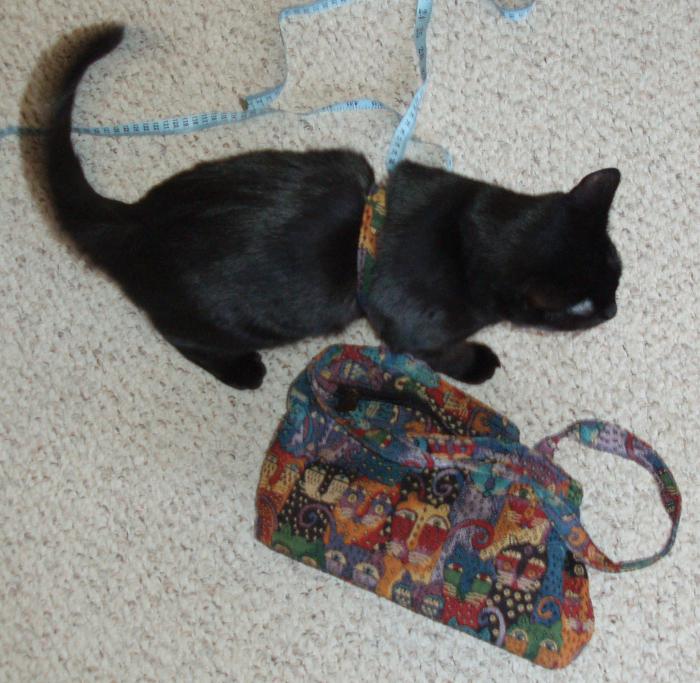 "Well, if that doesn't beat all…" -M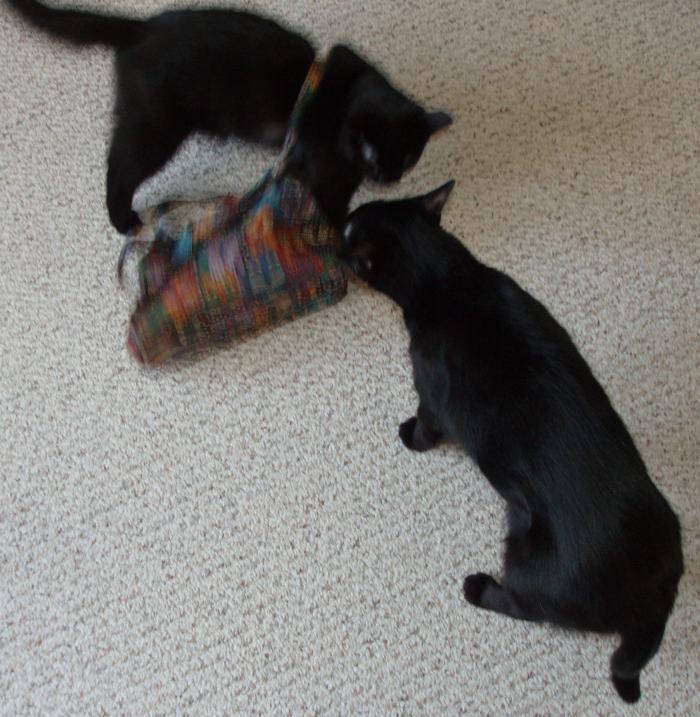 "Help! Help! I'm hit!" -M
"Melodramatic much, May?" -C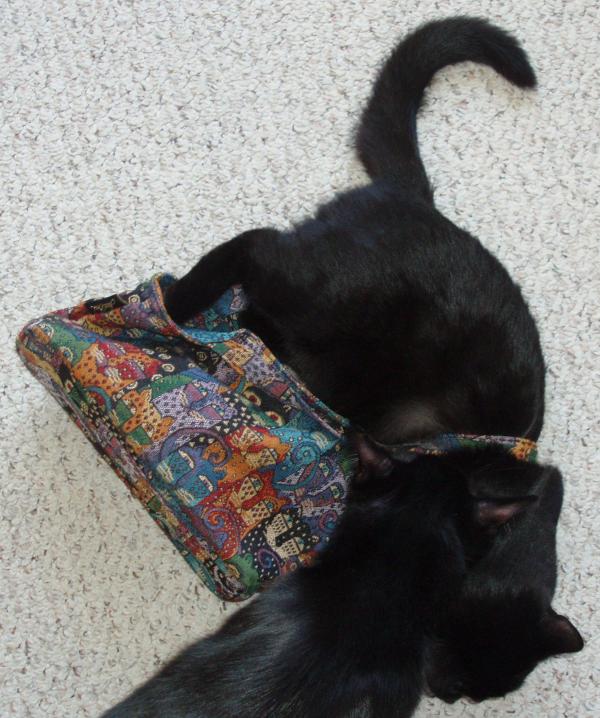 "Tell Mom I love her…" -M
"Sheesh, May, tell her yourself, since she's standing right there taking pictures of you in your shame!" -C
*For the curious, Chaos' superpower is meowing.