Holly's holding a Creature Comforts Drive in memory of her beloved cat, Cyrano. She'll be collecting handmade blankets for pets until April 13 and there will be prizes (besides making life more comfortable for animals in shelters).
Susan knit her brother Steve a binary hat. The first person to decode the hat's message wins a skein of yarn!
I got nothin' today. I'm so tired! No, no, not from staying up late to watch 24 – I'm done with season three and waiting for the next two seasons to arrive. No, it's the tail end of my cold – I feel pretty good during the day, but when I lie down to sleep, I can't stop coughing. Nothing's really helped. No, I can't sleep sitting up – I've already tried. 🙂
Anyway, I rummaged around in my "not used yet" photo directory and pulled out some oldies that I never got around to posting. (Are you happy now, Cyn?!)
Here's Chaos' paw, May, and a furry red mouse (not SRM) hanging out at the end of September.
"You do realize that I can crush you with just one paw, don't you?" -C
"Must. Eat. Mouse. Tail." -M
May fighting with Chaos in mid-October.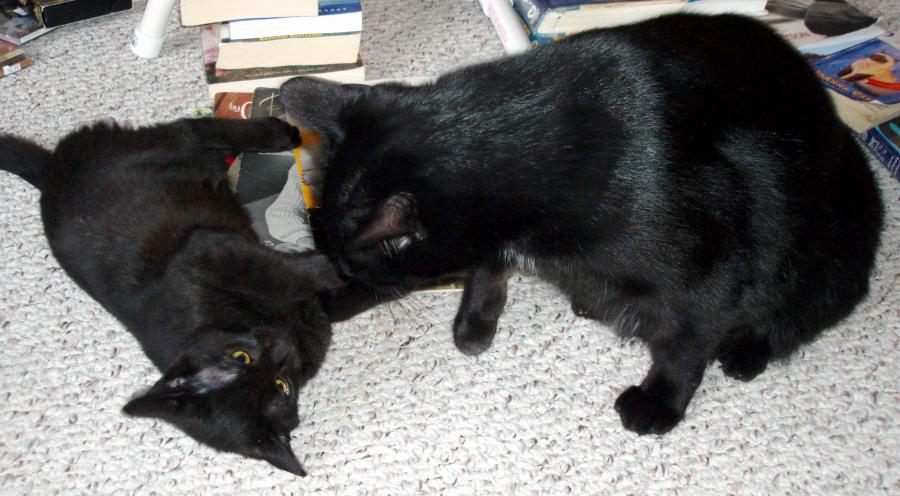 "Ok, winding up the
Paw Of Death
… Don't say I didn't warn you!" -C
And May in my Birkie in mid-October – those are size 43, if that helps you with kitten scale.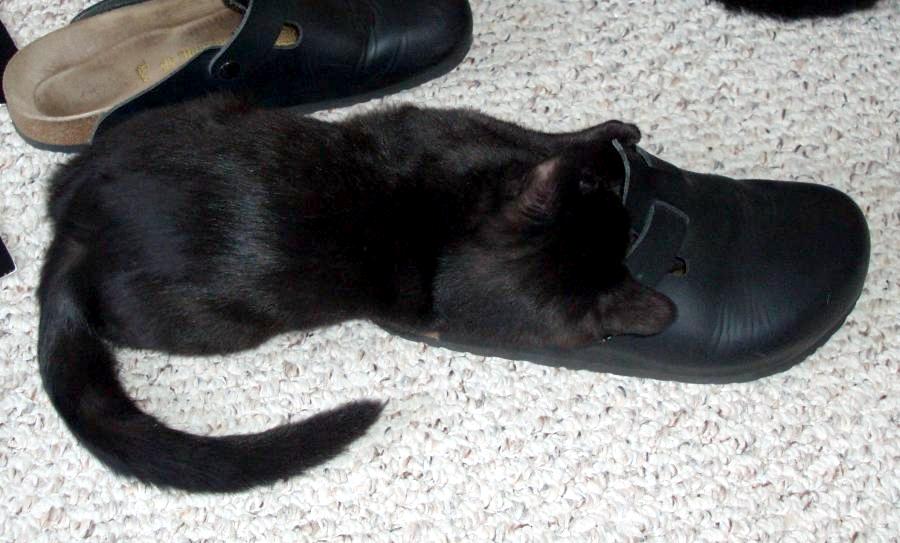 "There was a clever kitten girl who lived in a shoe. She had so many toys, she knew just what to do!" -M