Louise is having a contest to celebrate her birthday. Guess how many skeins of yarn she and her friend Rebecca will purchase while they're in NYC this week and you could win some yarn! Submit your guesses before midnight, CST, January 27.
Abigail is having a contest – the person who submits the 100th photo of a Four Corners Dishcloth (a pattern Abigail wrote) will win a prize.
I was looking at some baby pictures of May and found this ghostly image from September: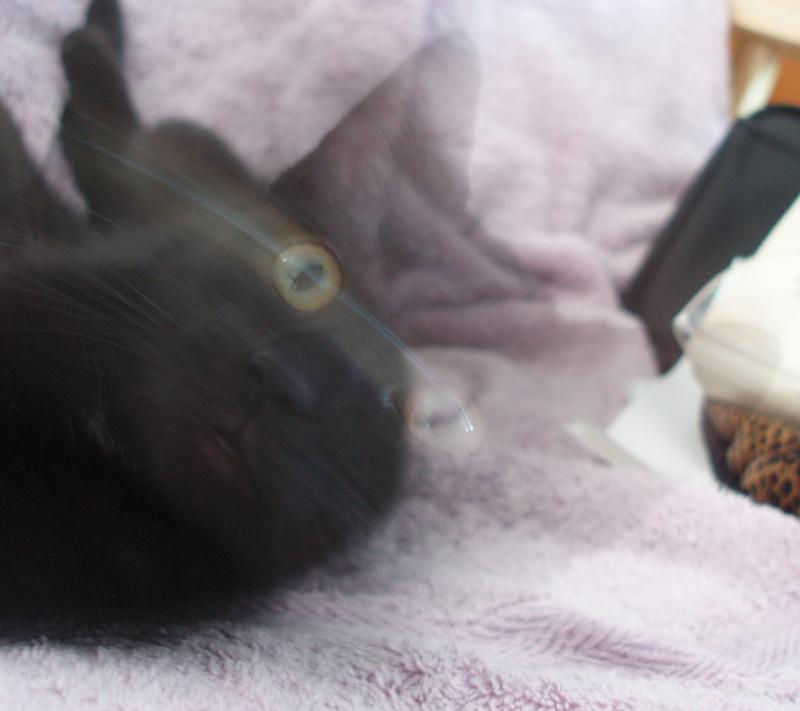 Awwwwww…
In knitting news, I've started another pair of socks – you're all shocked, right?! 😉 This pair isn't for me but will be a gift. The yarn is Cascade's Sassy Stripes Superwash, which, besides having a silly name, splits like crazy if you have to tink at all. Other than that, I like the yarn.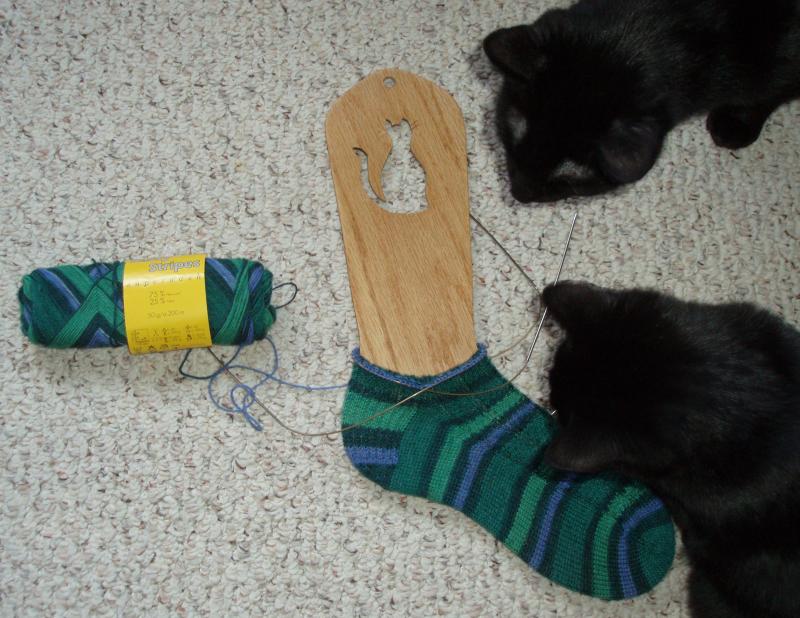 "I don't know, Big Kitty, Mom got awfully mad when I bit through her yarn last time…" -M
The stitch pattern is from Kristi's free Gentleman's Socks and I think it works really well with self-striping yarn.