Congrats to fellow Minneapolitan, Carolyn of the Thrillionth Page, who was lucky number 59 and won the signed copy of The Highwayman. (And since it turns out that Carolyn lives eight blocks north of me, on the same street even, I think I'll be delivering her book in person!)
Stop back Monday for another book contest! I'll be giving away two copies of the collection Eternal Lover (containing stories by Jackie Kessler, Lynsay Sands, Richelle Mead, and Hannah Howell), and one of the copies has been signed by Jackie Kessler.
Pirate sun?! Or Old Man Winter?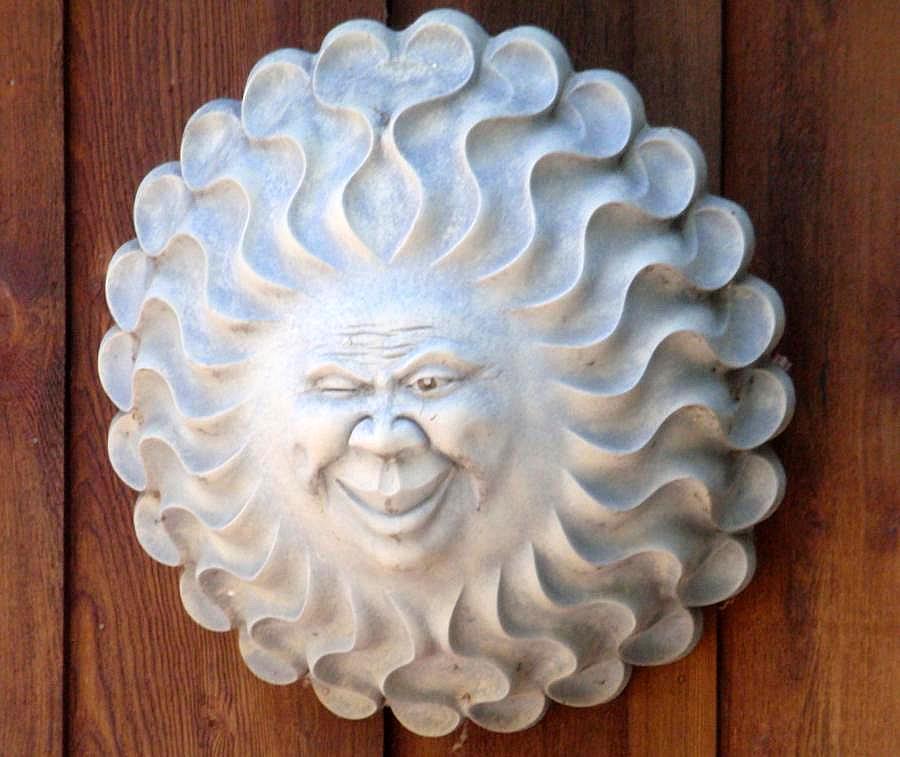 I love this picture. No Camping – in a spot of greenery about four feet wide along an extremely busy commuter trail. Perhaps it's meant in jest?!
Here's a picture of the front of the garage behind the No Camping sign, if that helps you assess the location as a potential camping spot:
And a picture from the garden beside the garage – temptation, anyone?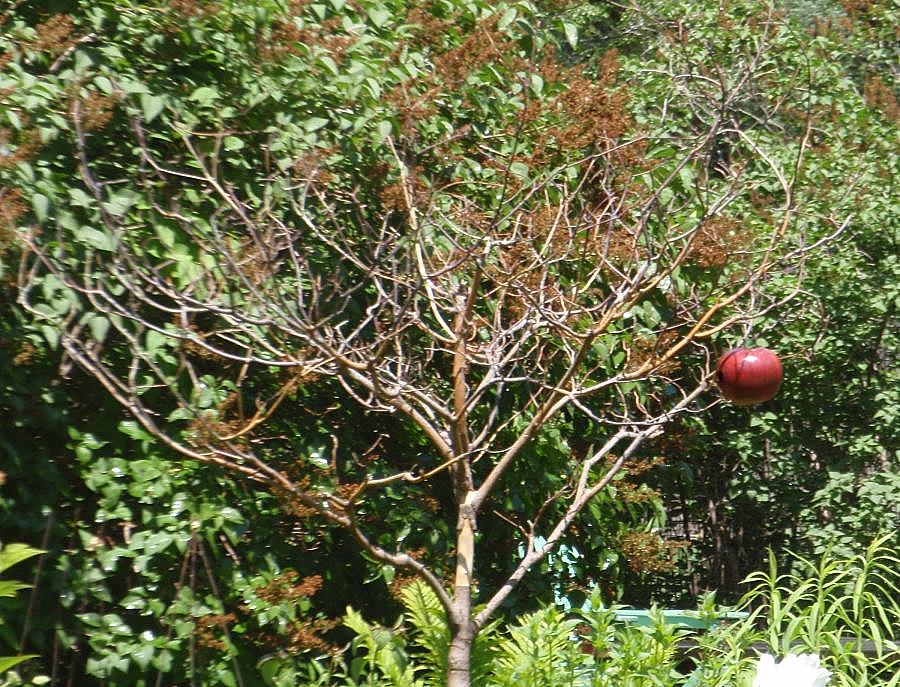 Remember the picture of the egret at Lake of the Isles from last week? I took a second picture of that egret a few minutes later. Notice  the lump in its neck? That would be a frog or small fish, I'm guessing.
---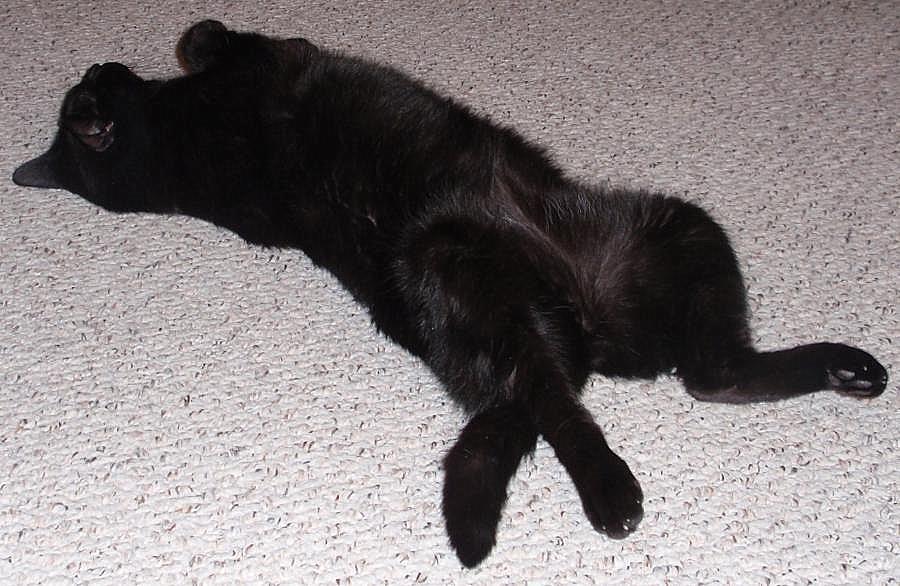 "Yo, woman, bring me a beer!" -Chaos