Because of the complicated way I'm awarding prizes in the Contest of BABEL, I don't have a list of winners to post yet. Next week, hopefully, if I communicate successfully with each winner. (Please make sure your spam filter allows email from stumblingoverchaos.com and that you left a valid email address in your comment.) Stop back on Monday for a your chance to win a signed copy of Minnesota author Michele Hauf's forthcoming release, The Highwayman. (And many thanks to Michele for donating this prize!)
It's time for Ali's Summer Knitting Goals Contest! List your goals on your blog and leave a comment for Ali by midnight, June 21, for your chance to win some pretty nifty goodies. At the rate I'm knitting, my goal is just to finish the pair of Meilenweit Cotton Fun socks I'm knitting right now before fall. I'm past the heel (barely) on the first sock and I've been working on it for… five or six weeks.
Morbid Romantic's giving away five copies of Billie Letts' novel Made in the USA – leave a comment by 11:59 EDT, June 28, for your chance to win. (From the description, this may or may not be an audiobook. YMMV.)
---
I did manage to take pictures around Lake of the Isles last weekend before I messed up my foot. First up,
make way for ducklings
!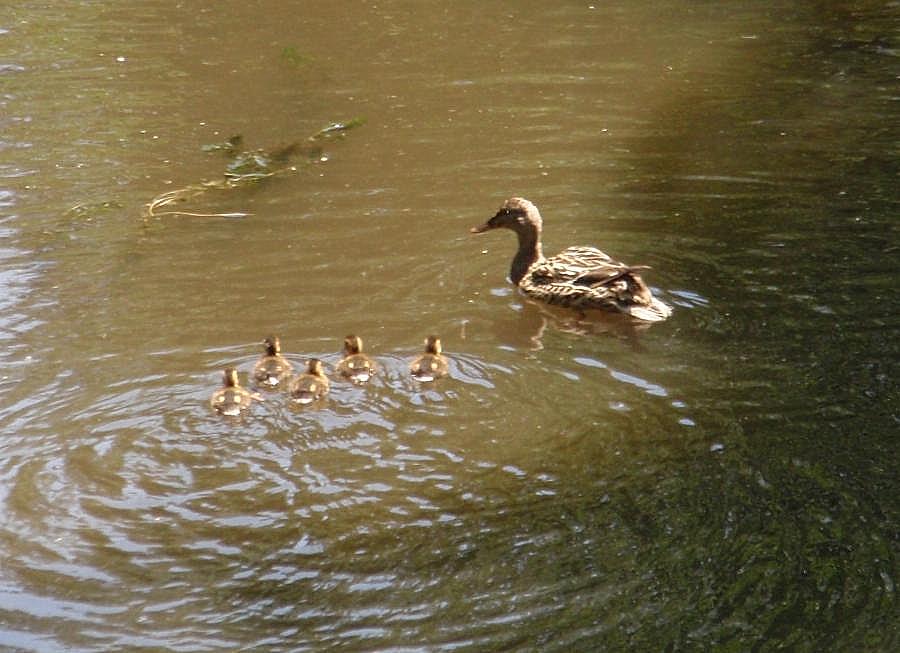 Lake of the Isles is the lowest I've ever seen it – you can easily see where the water line should be in the picture below. We had the driest May since 1934 (hmm… wasn't that during the Dust Bowl?!).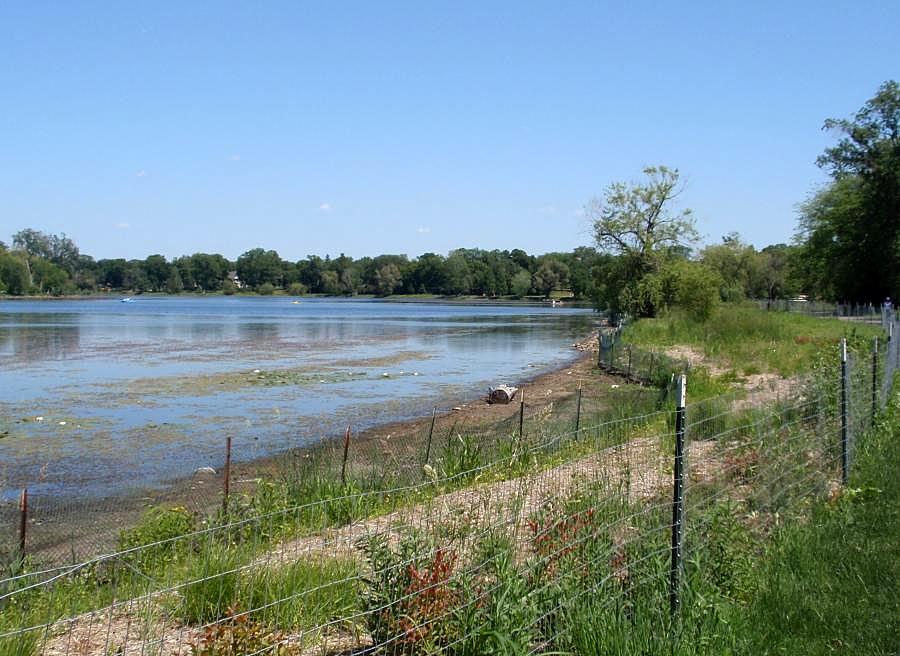 Not quite as easy to tell the water's low in this egret picture, but it isn't usually that muddy/mucky near the shore. (You'll see another picture of this egret next week.)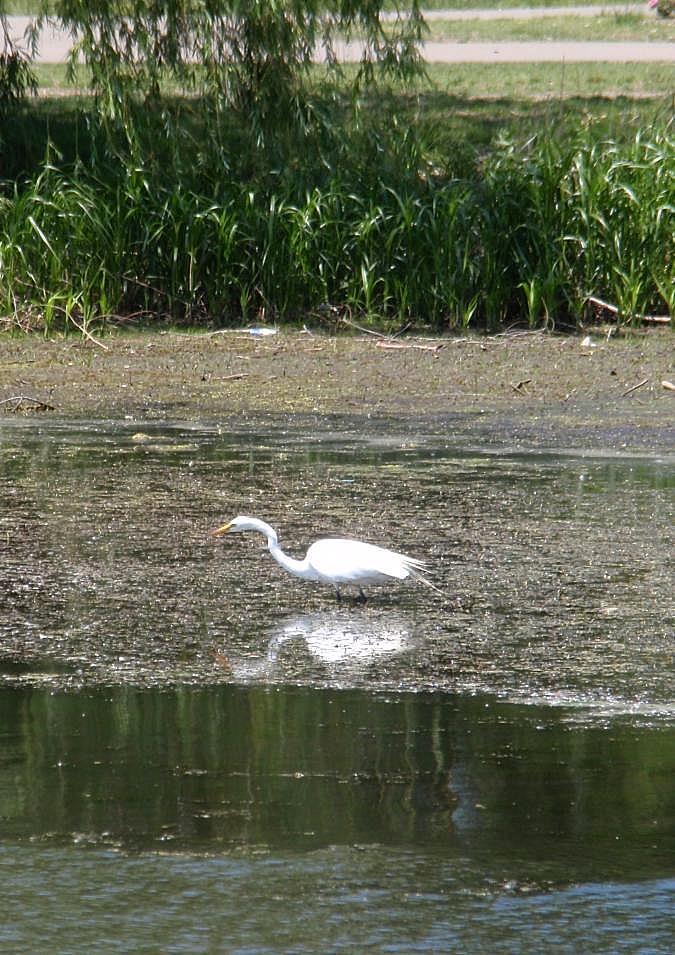 ---
"Did someone mention… birds?!" -Mayhem