I went walkabout on Saturday and got lots of interesting pictures. I'm continually amazed that I can spend so much time walking in the same several mile radius and still discover new things. For example, check out this garden, right off of Lake of the Isles:
Ignore the sculptures of human figures at the next house over (sometime I'll have to go back for shots of those) and focus on the three kitty sculptures in the closer garden.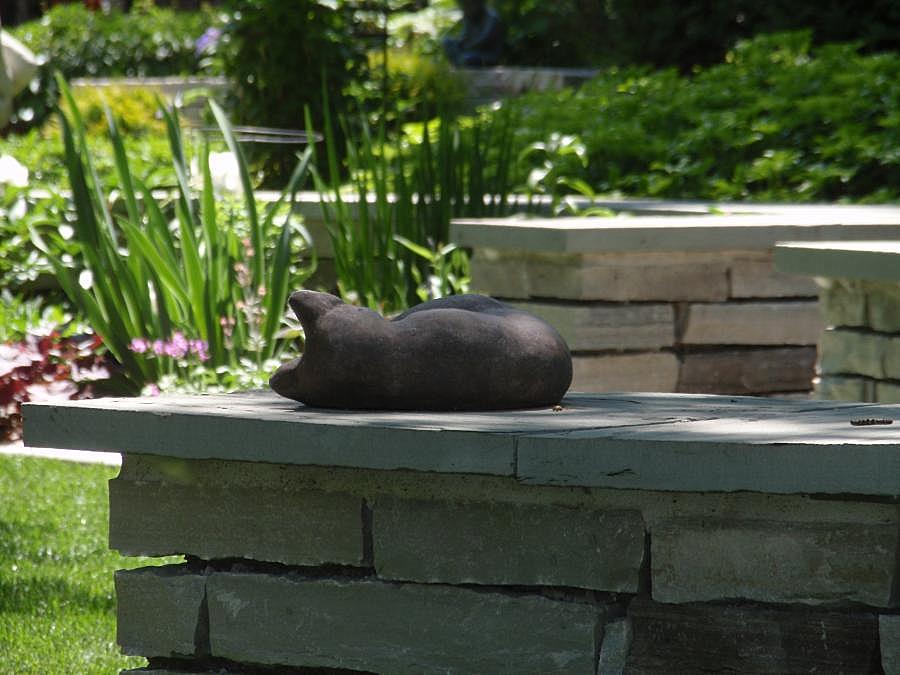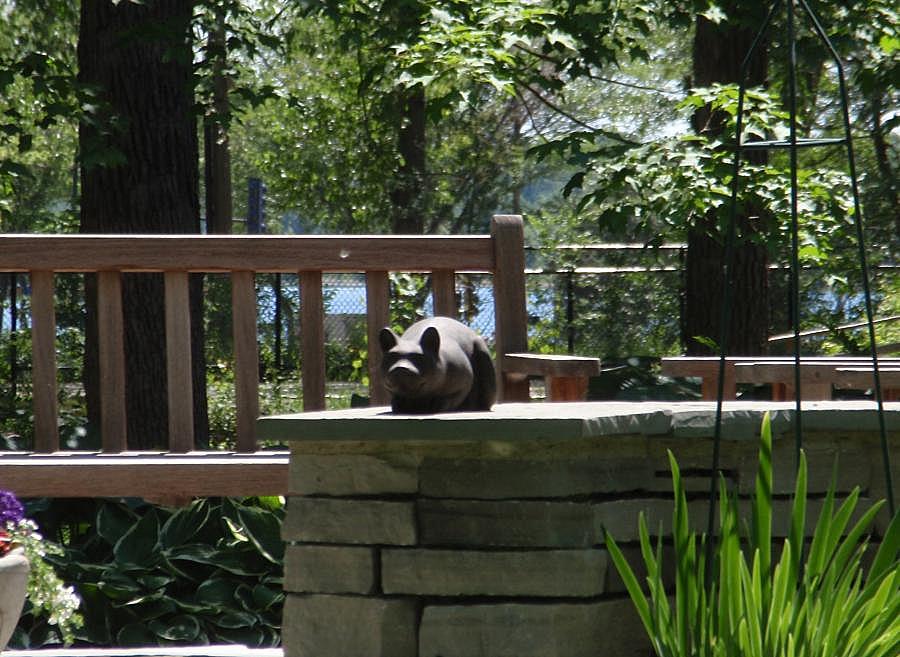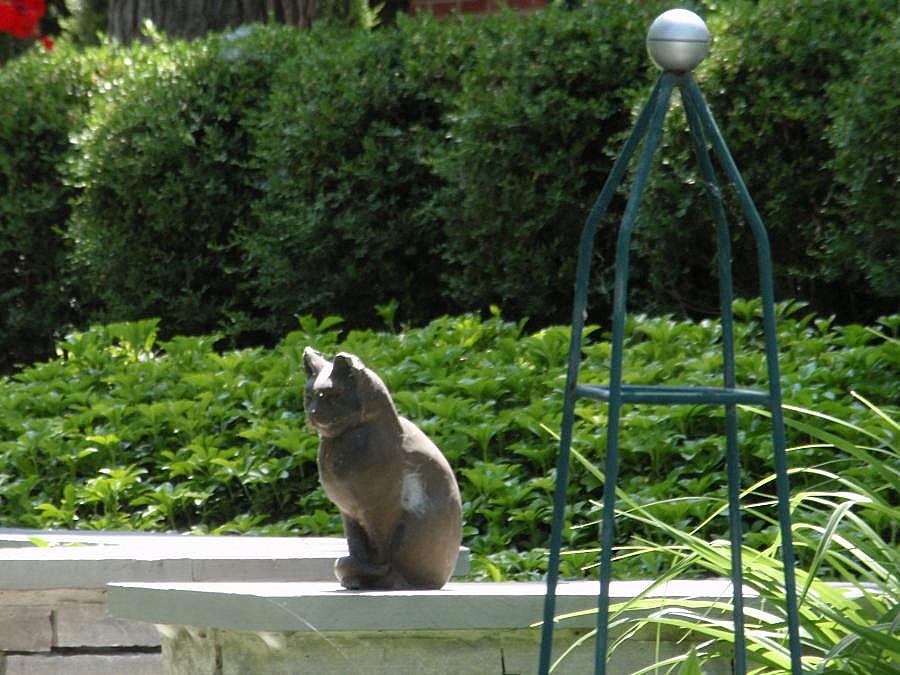 I love them. You are not surprised.
---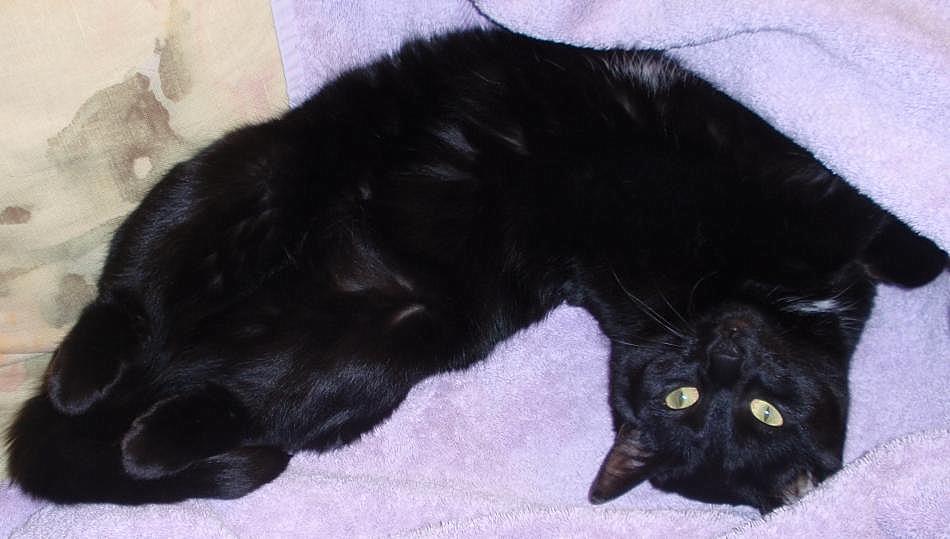 "But can those kitties do this, Mom? I didn't think so! I am way more adorable than them. Plus more flexible." -Mayhem