Anyone going to the Anya Bast and MaryJanice Davidson signing at Uncle Hugo's tomorrow? (I'm totally going for Anya Bast… specifically to get a copy of this book. *ahem*)
---
First up, Jeanne's cat Puddinhead, looking very thoughtful with her crossed paw.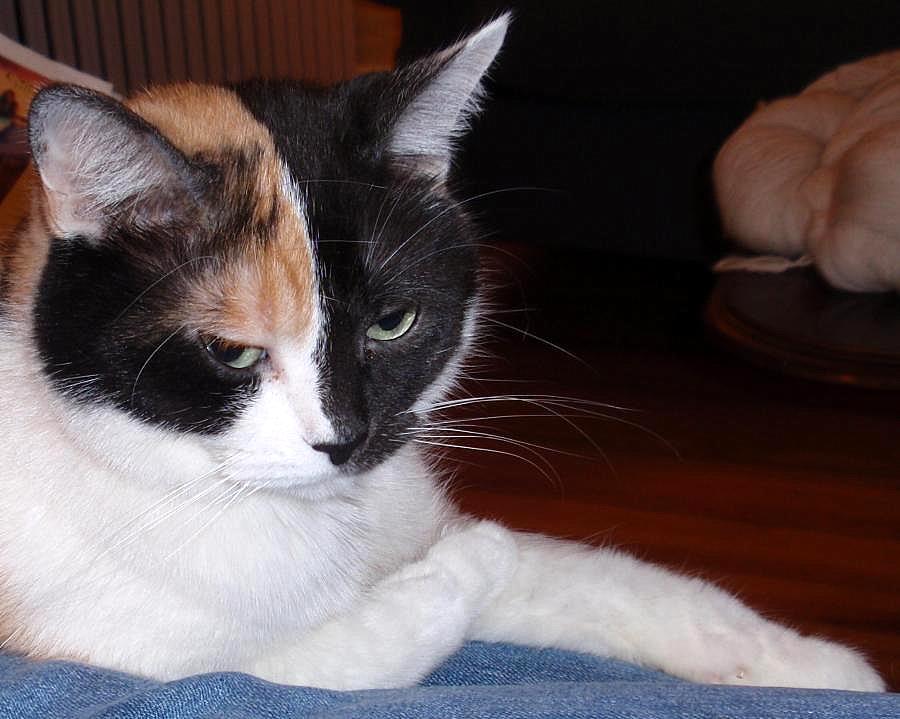 "I have deep thoughts." -Puddinhead
Next up is Deb's kitty, Sammy.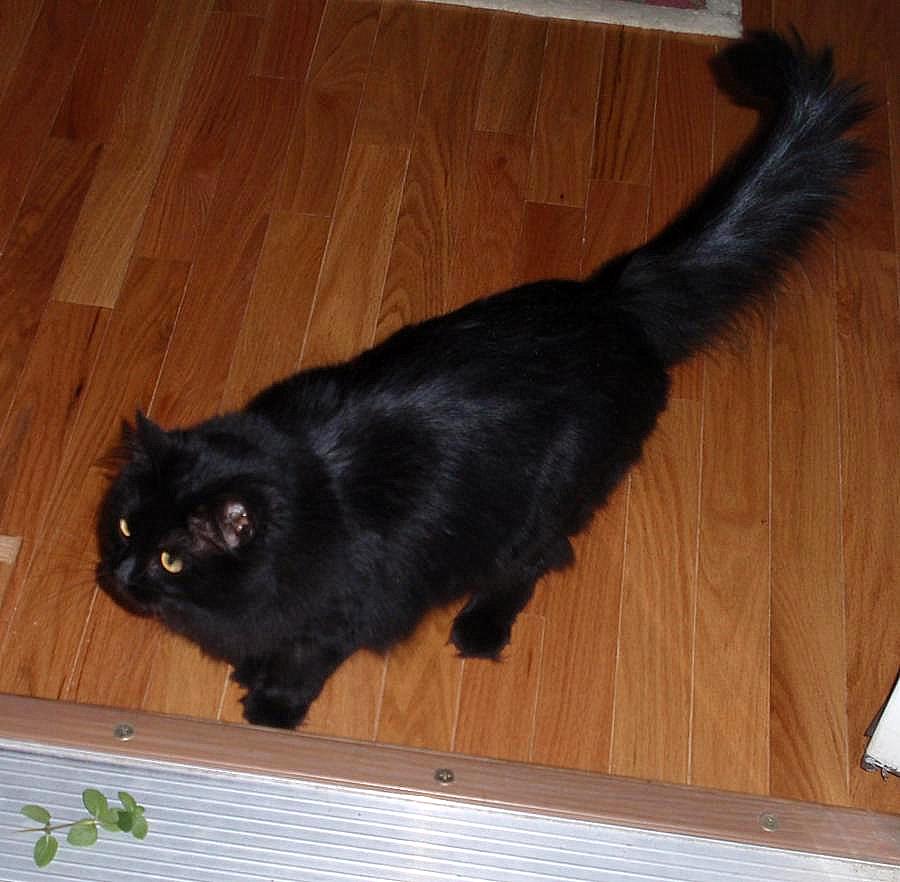 "Yeah, so there's 'nip on the floor – what's your point?" -Sammy
Doesn't Sammy look like a long-haired version of May?
"Just call me Samhem." -Sammy
Deb's kitty Tigger really got into the 'nip.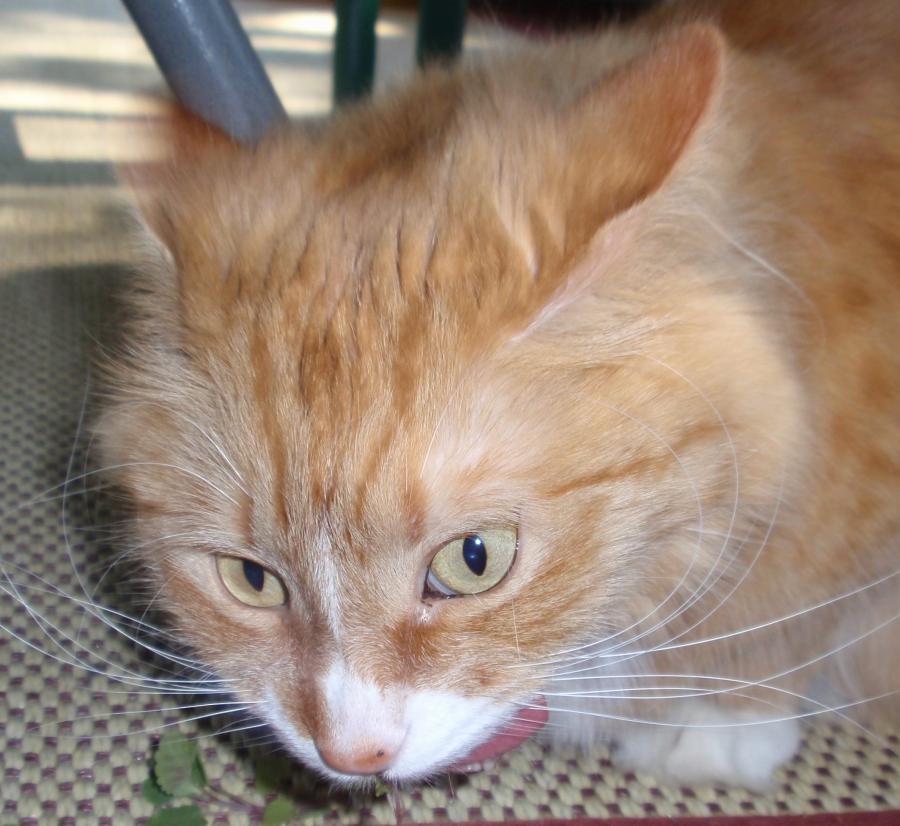 "Dude, this is good stuff." -Tig
Sammy finally did get into the spirit of things.
"Whoa. The room is spinning…" -Sammy
"Yee-haw! Time to paaaaaaaaaaaarty!" -Tig
Meanwhile, back at the ranch… (Because I'm pretty sure I can't get away without including one of my cats in a post!)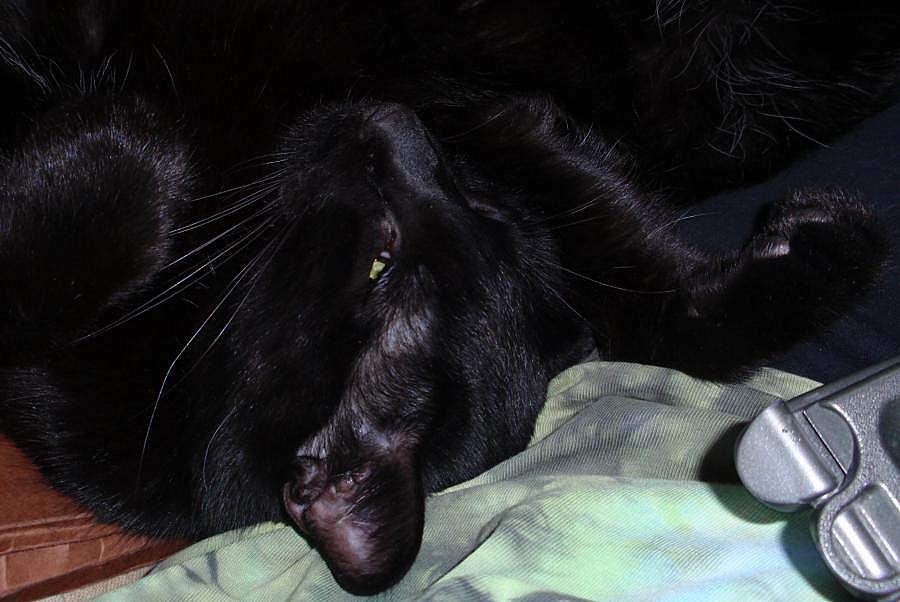 "Who needs 'nip?!" -Chaos
Have a good weekend!