Another picture from my rambles on Sunday: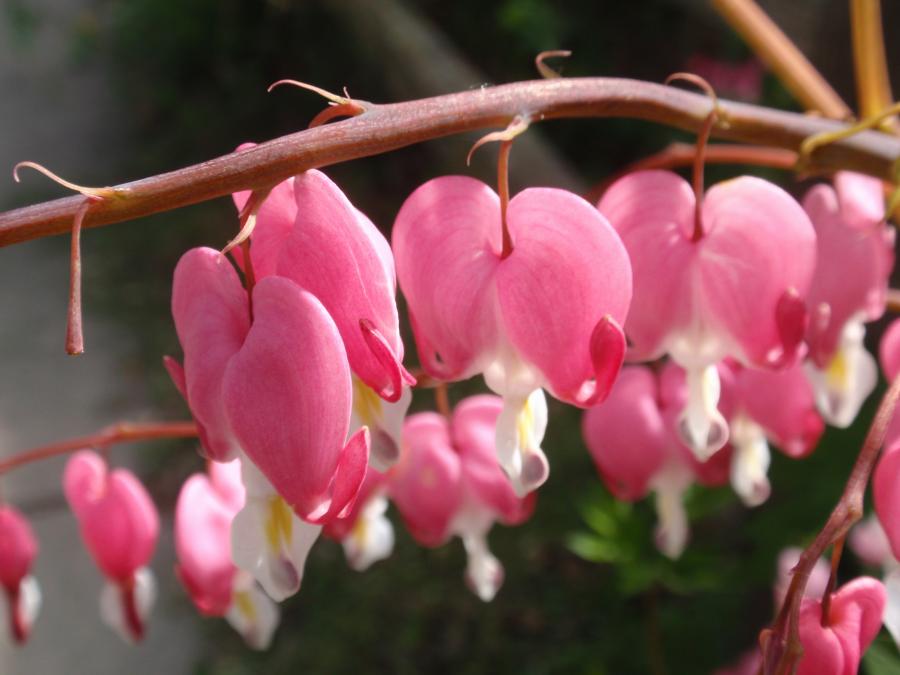 I love bleeding hearts. I can remember being fascinated by them when I was three or four years old.
Any big weekend plans? It's a long weekend here in the US. I'm heading up north to the cabin the tomorrow morning (returning sometime Monday), so I'll be packing tonight when I'd usually be writing a blog post. SoC will resume publication on Tuesday.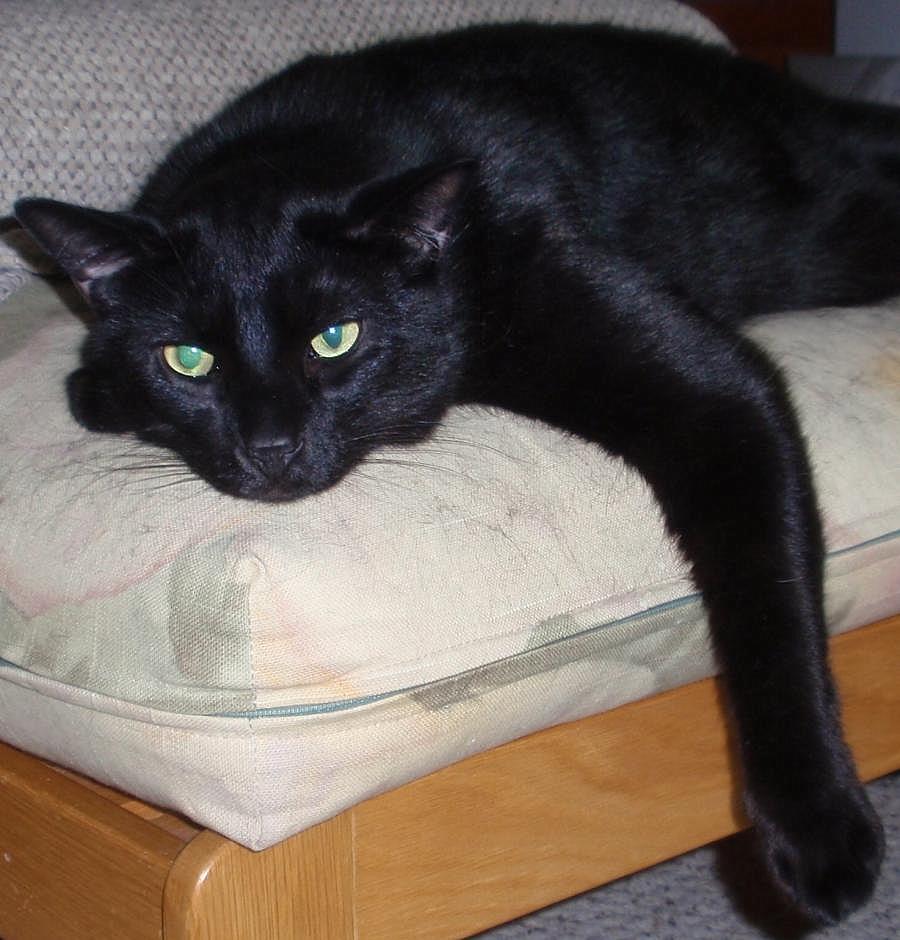 "I'm hot." -Chaos
No surprise, Chaos, as it was in the 90s again yesterday. Since the humidity was only about 16% (i.e., about 70% lower than it usually is at those temperatures here), I just couldn't bear to close the windows and switch on the air. The kitties didn't seem to find the fans as refreshing as did I.