Comments are now on! Thanks for the heads up.
Go read Mary Lou's sad story of a stolen handknit baby blanket and share your knitting/yarn-related sob story with her for a chance to win three skeins of deep olive green Misti Alpaca Chunky.
Amy's having a contest to celebrate the one-year anniversary of the release of her book Minnesota: Land of 10,000 Lakes. Leave a comment before midnight CDT, May 10, for your chance to win a signed copy of Amy's book and some Minnesota goodies.
Win a (discontinued) gluten-free angel food cake mix from Gluten Free Food Reviews. Leave a comment by 11:59 pm, May 9, for your chance to win.
Don't forget that you have until May 23 to donate to help send the Olympia Choral Group to Carnegie Hall. Donations are tax deductible and for every $10 you donate, you'll get an additional entry in Teyani's contest for your chance to win some pretty amazing prizes.
Frank at Chromewaves is giving away a pair of tickets to the 10,000 Lakes Festival, which takes place in Detroit Lakes, Minnesota, from July 22-25. (Let us ponder on a guy in Toronto giving away tickets to a music festival in northern Minnesota…) Anyway, you have until June 23 to send him an email if you're interested in winning the tickets. Musical guests at the festival include Wilco, Gomez, the Dave Matthews Band, and more.
Have you seen Domesticat's Sundara Yarn Print cards? Lovely.
Lifehacker has ten tips to help you get more battery life from your gadgets.
If that origami business card earbud winder didn't work out for you, maybe this one will.
Online social life getting a little hard to keep track of? Here are some suggestions for regaining control.
Yes, there is a science of concentration and understanding it can help you be more productive.
Do you know if your cats are right- or left-pawed? *must go stare at cats to study this and freak them out*
---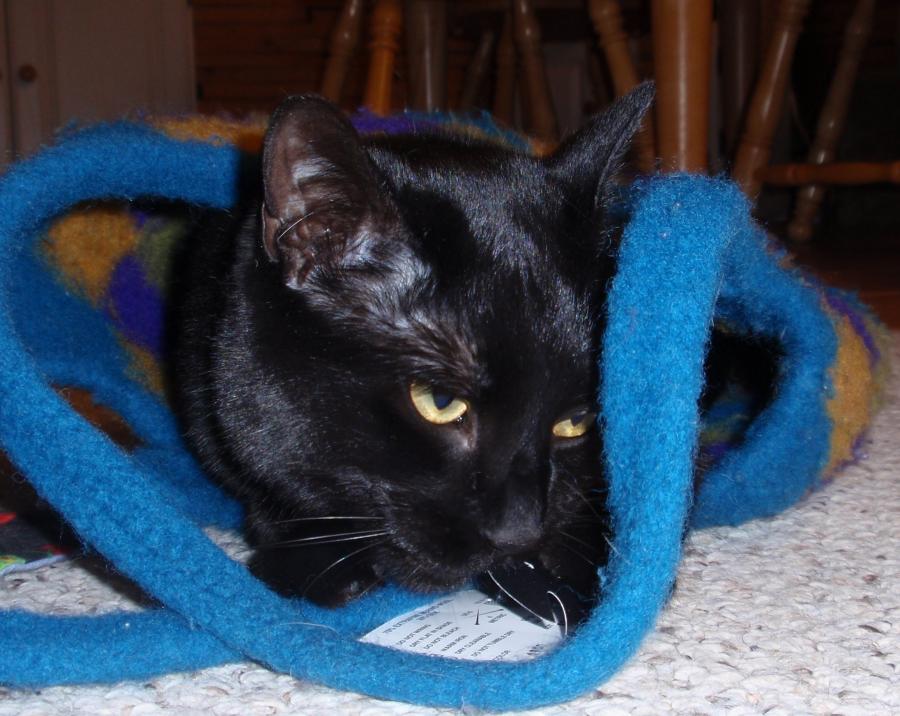 "Mmmmm… yarn label…" -Mayhem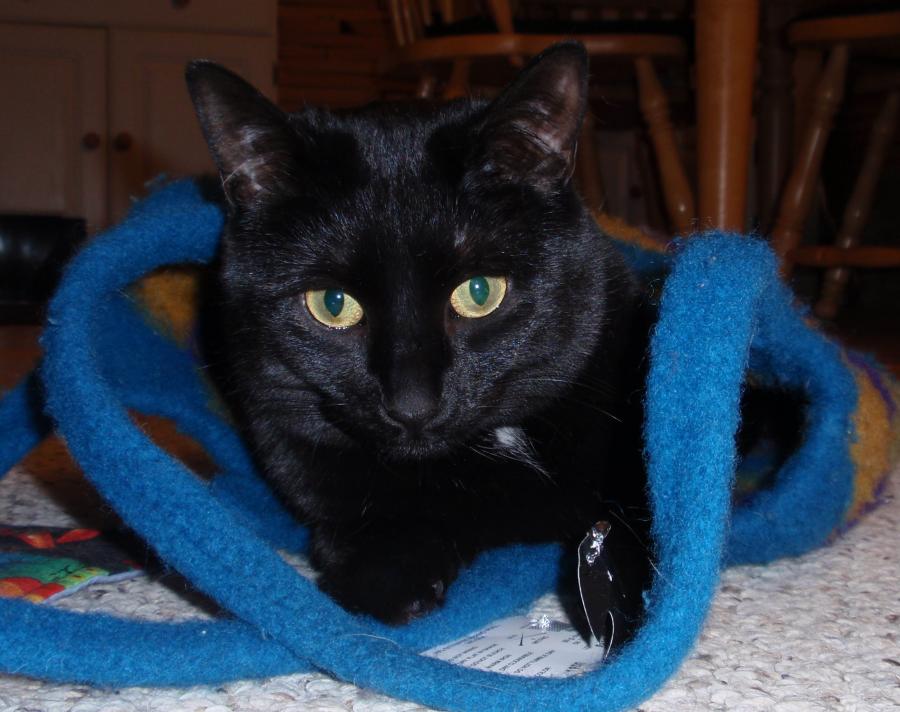 "Thank you for that tasty yarn label, Jeanne. Now, I'll need to sample the yarn to see if it lives up to the label…" -Mayhem