Things are probably going to be a little sparse here in November because I'm going to participate in NaNoWriMo for the first time ever – and I'll be writing on a typewriter! 😀
Bookity
Think, Learn, Do, Make
Cookity
Artsy Crafty
Cool
Cool or Wha…?
Wha…?
LOL
Teh Cute
Reading Update

Bring It On,
Burning Bridges,
Free Fall and
Blood from a Stone (Retrievers 3-6) by Laura Anne Gilman. This continued to be a good series about Wren, whose magic leaves her unnoticed by most people, and her partner Sergei, who isn't magical at all. If you're looking for a series that shows relationship development and isn't filled with explicit sex scenes, this could be your lucky day. 🙂 Lot going on in Book 5 and I put it in time out for a day because I was anxious about how things were shaking out. Book 6 is the last book focused primarily on Wren (and Sergei), but they appear in the background in some of Gilman's other books.

Miles to Go,
Promises to Keep, and
The Work of Hunters (Sylvan Investigations 1-3) by Laura Anne Gilman. Good paranormal suspense series about half faun former cop and current private investigator Danny, who suddenly finds he has an employee – a powerful seer with self-esteem issues.
---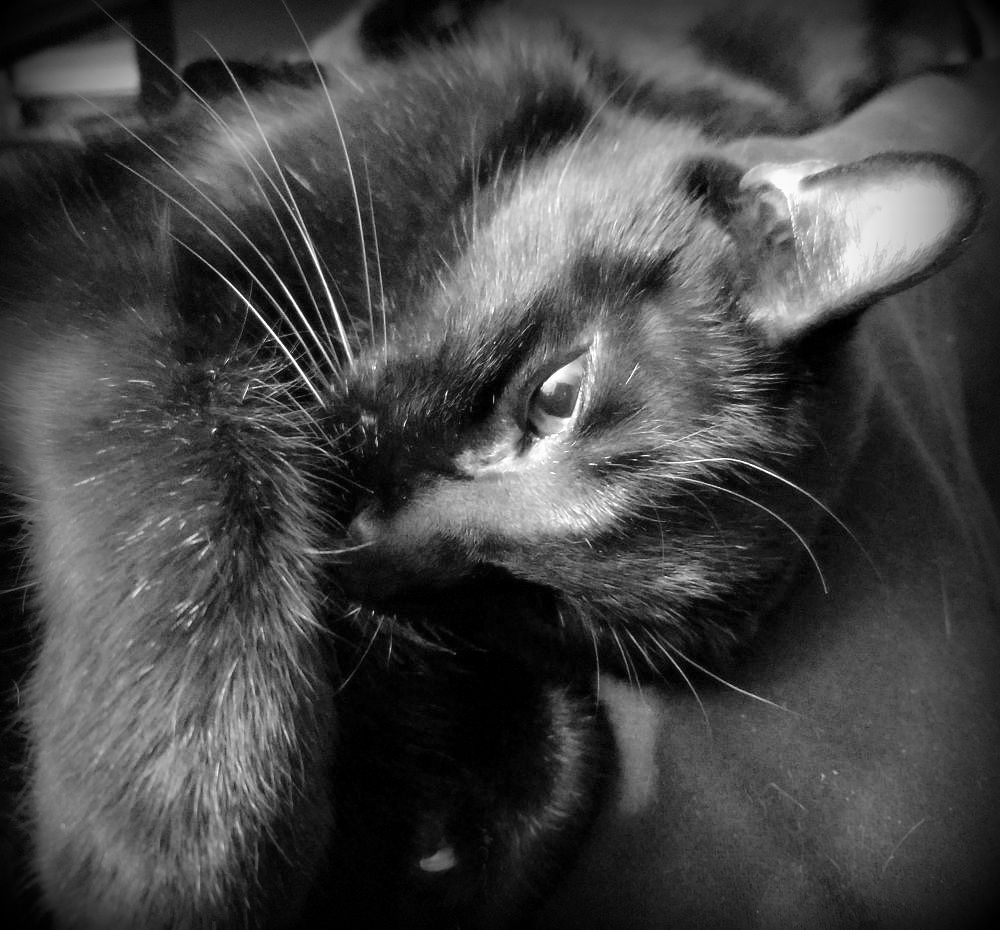 "Look at how kittenish and cute I am!" -Chaos (who is a very non-kittenish 15 years old now!)