My usual mobile feed reader, gReader Pro, went wonky on me last weekend and wouldn't connect to Feedly anymore. I switched to the Feedly Reader, which is ok, except… I keep making some motion that marks chunks of my feed as read and I can't figure out how to turn that off. ARGH.
Bookity
Think, Make, Do, Learn
Cookity
Gluten Free
Artsy Crafty
Cool
Cool or Wha…?
Wha…?
LOL
Teh Cute
Reading Update

Ask Me: 100 Essential Poems of William Stafford by William Stafford (Kim Stafford, ed). I had to jot down many phrases and entire poems in my notebook whilst reading this, and I've already made an art journal page for some of them…

Incredible Good Fortune: New Poems by Ursula K Le Guin. This was really mixed for me – I desperately wanted to love all of the poems, but only a few resonated with me.

Humans Wanted, edited by Vivian Caethe. Probably 2.5 stars. As with most collections, there were good stories and not-so-good stories. However, I don't feel as if the book managed to capture the essence or magic of the "humans are so weird, but in a good way" post on tumblr. So if that's what you're hoping for….. 🙁
---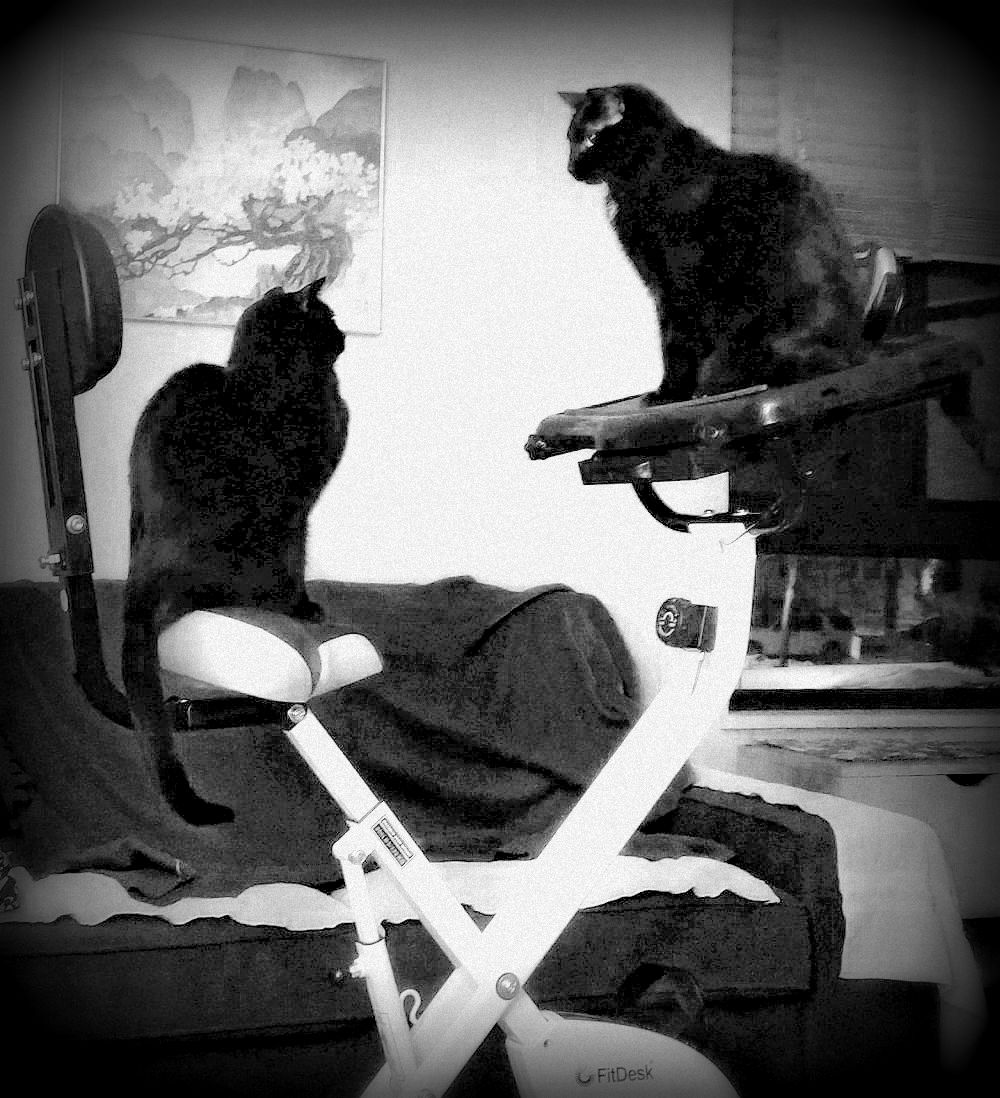 Stand-off/Stare-off on the exercise bike! O, teh dramaz!!!