Gladys of the Yarn Floozies is holding a raffle of some pretty amazing yarn (Wollmeise, anyone?) to support her husband's Ride2Survive cancer fundraising bicycle ride this summer. For your chance to win (and to support a great cause), enter by 8 pm PST, April 26.
Wendy's giving away a copy of One Ball Knits: Purses. Leave a comment by 4 pm EDT, April 16, for your chance to win.
Have you been following the #amazonfail kerfluffle at all? Whoops.
Speaking of online reputation, Lifehacker has some info on how to monitor your own. I'm particularly interested in this topic because I wrote my Master's thesis (Rhetoric) about online ethos (that is, your character and credibility online).
Squee! LMAO. Here's one for the Linux geeks. Hmm – I think you should get very, very nervous at this point.
I don't think we're ready for the Knitputer yet, do you? Unless it's like this way to calculate set-in sleeves, that is.
If you're a garage/yard sale junkie, the Yard Sale Treasure Map should streamline your plan of attack.
Just when you've given up on the future of humanity, there's a story like this.
I recommend that you print this out before beginning your time travel journey.
Turn yourself or your pet (or really, anyone) into a Terminator! (May cause nightmares. Whoops.)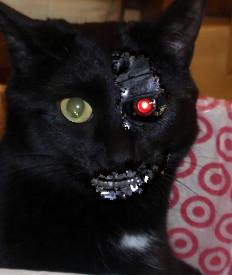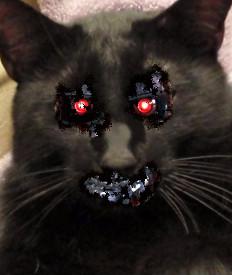 Eeep! Hope I survive the night…