Wendy's giving away several copies of her new sock book – leave a comment by noon EDT, March 29, for your chance to win (although, since there were over 1300 comments by Thursday evening, I suspect you've all already left your comments!).
Author Barbara Bretton's giving away some Elann Pure Bamboo yarn (color Devonshire Cream) – you have until the afternoon of March 28 to participate.
Neil Gaiman's having a Twitter captioning contest with some very cool prizes – you have to submit your Twitter caption by midnight PDT, March 28.
---
Could that second picture be any cuter?! *head explodes from the cute*
These kitteh crayons are pretty darn cute, too.
The Romance Vagabonds celebrated Women's History Month with a post about 12 influential romance writers, from Jane Austen to Nora Roberts.
How come my kittehs never helped me out like this when I was doing the online dating thing?! It might've gone better.
Hey tea drinkers – did you see the spiffy black kitteh tea cozy that Sydney found? (And she also had wildlife depredating her screens!)
Some cool typography tool and font download links from Lifehacker.
Please keep the folks along the Red River of the North in your thoughts as they brace for record-breaking water levels.
---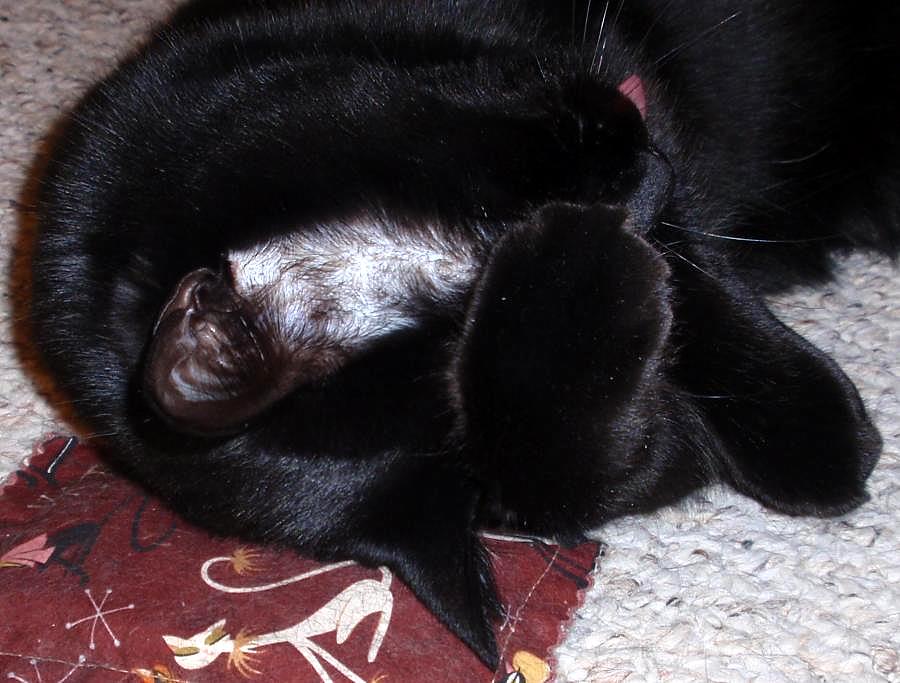 "Go away! I'm still embarassed about yesterday!" -Mayhem
Have a good weekend, everyone! Hopefully the intermittent snow spit we've had here will stop taunting us… but we are dry and warm and in absolutely no danger of flooding, so life is good.