No Misadventures today because art journaling yesterday instead. 🙂
All pages posted from my "Art as Journal" class journal.
These are marker and colored pencil.
The color wheels are from a Kaleidoscopia coloring book, colored in with colored pencils by me. The other writing is unusual words for colors (using gel pen).
The last page and inner back cover.
The assignment for this page was "Connections". Sharpie and watercolor, with some washi tape in the margins.
The inner back cover. The top picture is ballpoint pen doodles of my name. The bottom is some stamped books and colored pencil. Quotes are strewn hither and thither. 🙂
And here's the outer back cover. Very random! The quote on the tiny page of (stamped) paper says, "Everything in this book may be wrong." (Richard Bach, from Illusions: The Adventures of a Reluctant Messiah)
---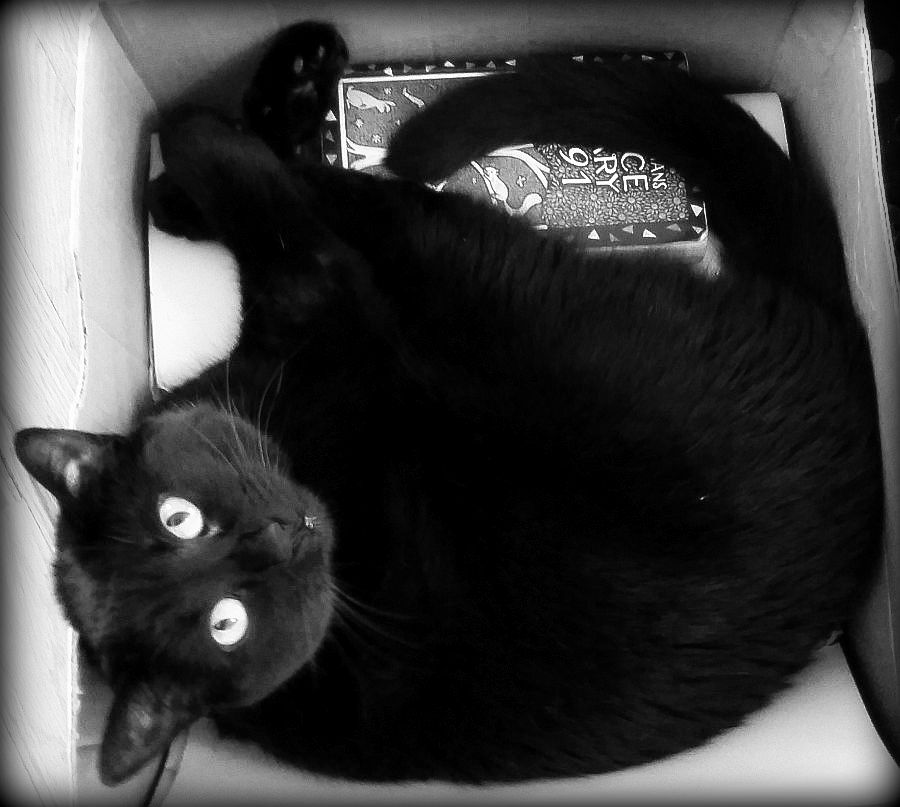 "Really?! No naughty boys today?!? It's an August miracle!!!" -Mayhem