---
---
Congrats to Courtney S, who won Collusion (Diversion #2) (2nd ed) by Eden Winters! Collusion was released by Rocky Ridge Books on June 20.
---
---
But there are plenty of Misadventures in the archives to keep you busy if you start to go into withdrawal or something. 🙂
You've probably noticed I've been reading all sorts of books about art journaling over the past few months. If you're curious, I've included a couple of pages from one of my art journals below, with links to posts with more pictures on my tumblr. I will definitely be posting more pages to my tumblr.
One of the non-abstract pages (newsprint covered with watercolor washes; black pen; watercolor pencil):
And one of the abstract pages (colored pencil and black brush pen):
No big deal, I just forgot I had an artistic streak… for 30+ years. D'oh!
---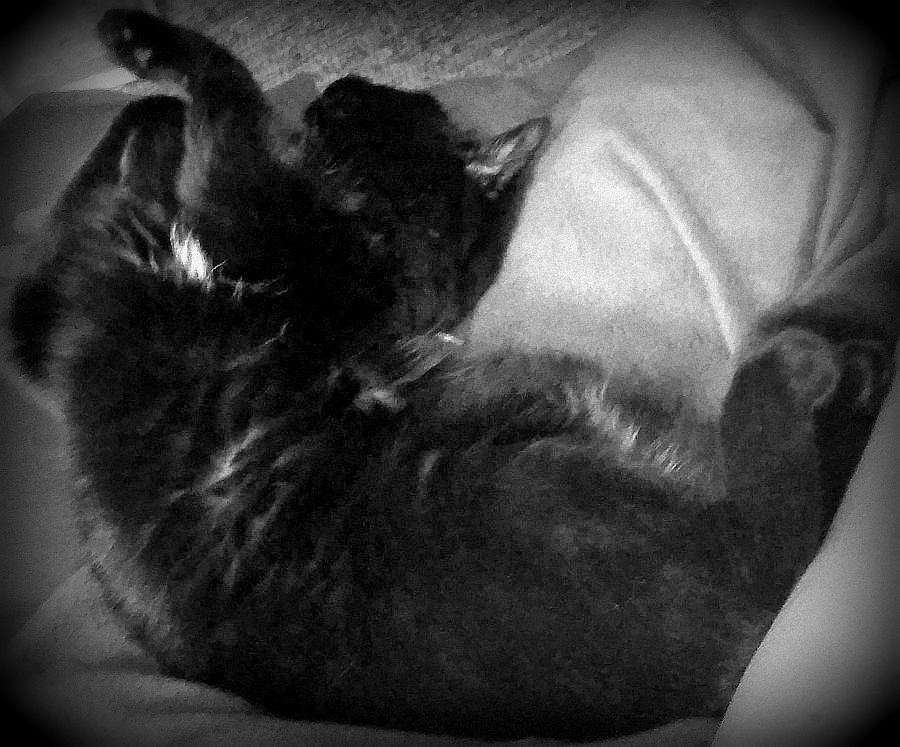 "…zzzzzzzzzzzzzzzzzzzzzzzzzzzzzzzzzz…" -Mayhem
That pose makes my spine cringe.