Bookity
Think, Do, Make, Learn
Recipes
Gluten Free
Crafty
Cool
Cool or Wha…?
Wha…?
LOL
So true! (Hover cursor/long-press for additional text.)
Reading Update

Hounded (The Iron Druid Chronicles #1) by Kevin Hearne. Ok urban fantasy about Atticus O'Sullivan, a 2000 year old druid running an apothecary in Phoenix and hiding from an old enemy. I found Atticus to be kind of annoying, actually…

Discount Armageddon (InCryptid #1) by Seanan McGuire. Ok paranormal romance about a cryptozoologist living in New York City, trying to launch a ballroom dancing career, prove to her West Coast family she can live on her own, and help out the city's cryptid/monster population. This had a couple of particularly amusing bits (the mice!), but I didn't quite gel with the narrator.
---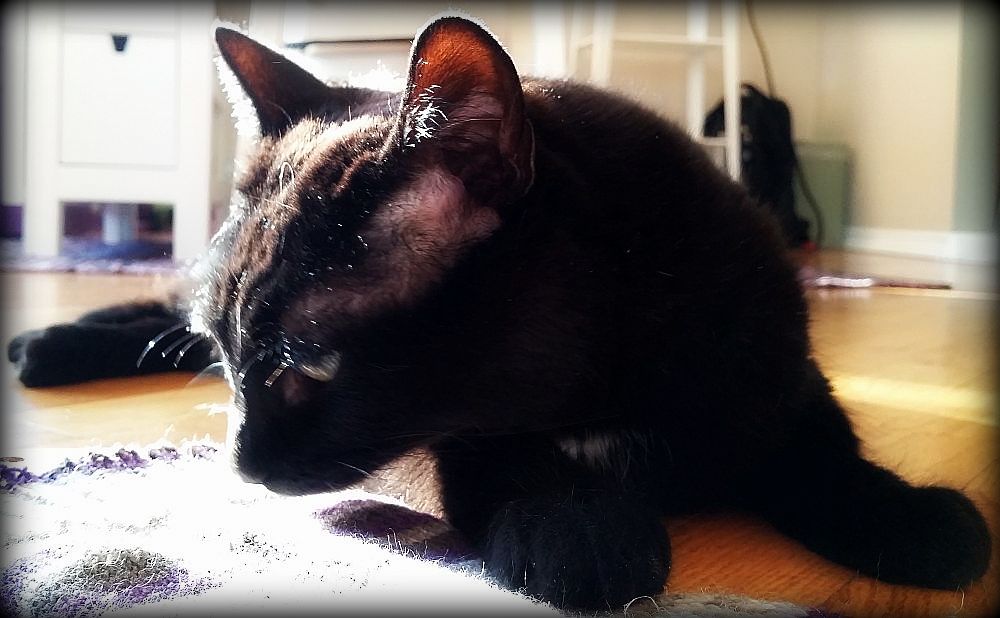 *sniff sniff sniff* "Your woolly wooliness pleases me, sock." -Mayhem
Sock without Mayhem (although that's Chaos's head and foot coming in frame):