---
---
Congrats to Irene, who won Fire and Water by Andrew Grey! Fire and Water will be released by Dreamspinner Press on December 15.
---
---
Bookity
And More Gift Guides…
Think, Do, Learn, Make
Cookity
Gluten Free
Crafty
Cool
Cool or Wha…?
Wha…?
LOL
Teh Cute
Reading Update

Hockey Prospectus 2013-2014 by Timo Seppa, Ryan Schwepfinger, and Jesse Spector. Ok preview of the 2013-2014 NHL season, with a detailed section on each team. Probably most useful for serious hockey number crunchers or for those with a fantasy hockey team.

What If? Serious Scientific Answers to Absurd Hypothetical Questions by Randall Munroe. Delightful, humorous, and thought-provoking read in which Munroe answers a wide array of "what if…?" questions sent to him by blog readers and proves, yet again, that science can be fun. Now, if only Munroe would write a high school physics textbook…
---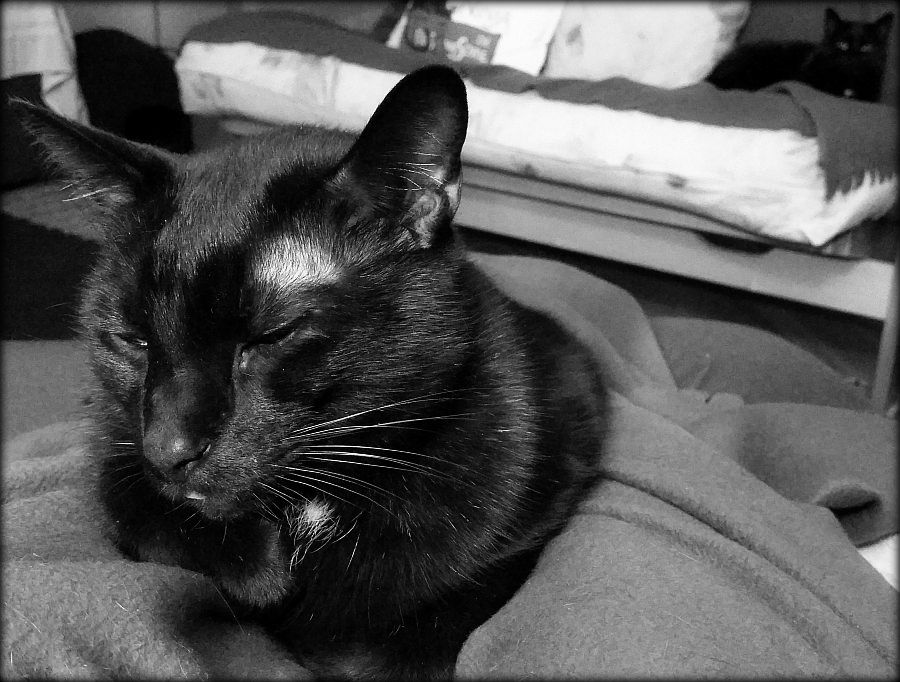 "It is good to be free of the cone." -Chaos (His cornea is completely healed!)
*creepin' in the background* -Mayhem