Randonymity
Last weekend, I actually used something I learned in high school!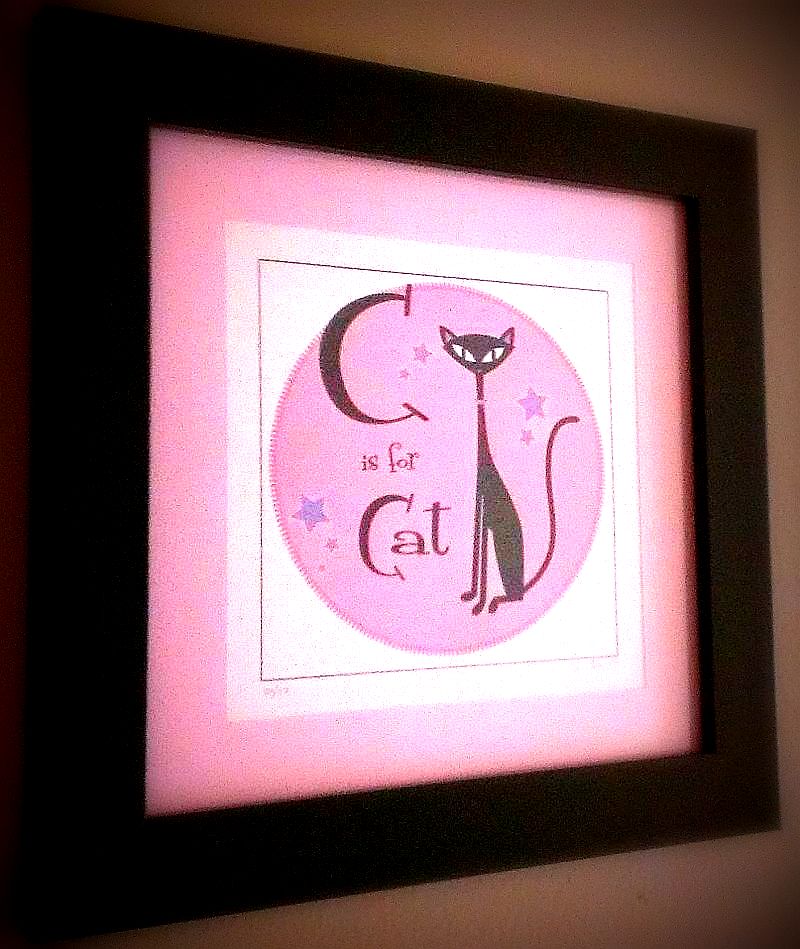 …cutting a mat for a print. 😀 I've had that print for several years, but because it's square and the precut mats that square frames have would covered most of the print, I've put off hanging the print until now. (Print from Kerry Beary's etsy shop.)
Bookity
Do, Think, Make, Learn
Cookity
Gluten Free
Crafty
Cool
Cool or Wha…?
Wha…?
LOL
Teh Cute
Reading Update
Look! Over there! In the sky!
---
"Hmph! Everyone knows that 'C' is for 'Chaos'." -Chaos
"Where is the 'M is for Mayhem' print?!" -Mayhem