---
---
Congrats to Joder, who won Fractured by Mickie B. Ashling! Fractured will be released by Dreamspinner Press on March 24.
---
---
Randonymity
Hey! Leave a comment if you get a chance – sometimes blogging feels like talking into a void… Thanks to all of you who comment regularly, particularly on the Misadventures and Linkity, which take the most time to put together!
Bookity
Do, Think, Learn, Make
Cookity
Gluten Free
Cool
Cool or Wha…?
Wha…?
LOL
Teh Cute
Reading Update
---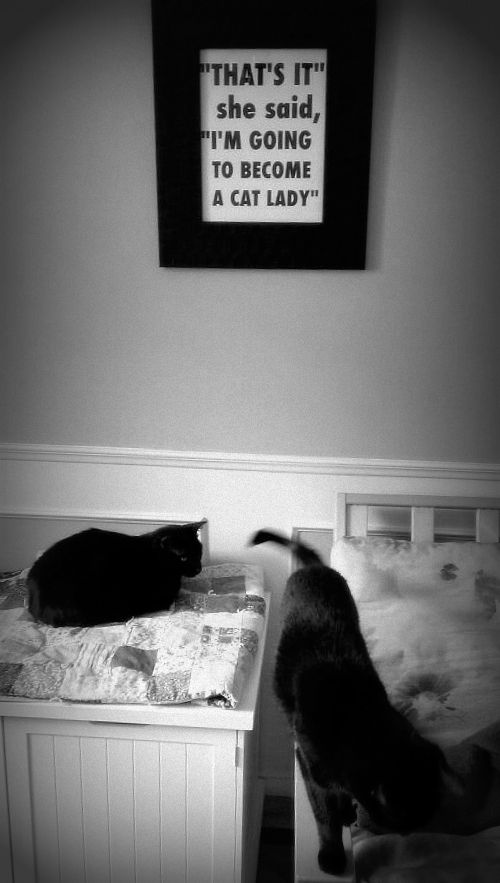 "I'm going to stay here a while, in case Mom's not done vacuuming." -Chaos
"Oh, shiny!" -Mayhem
The sign on the wall (click the pic to embiggen) was a gift from my family… Um, thanks?! 😉