Guess what unexpected color Margene's pantry was painted and you could win a mysterious fibery prize! Leave your comment by February 12, 5 pm MST.
Emily is celebrating her second blogiversary by giving away some gorgeous Mountain Colors Bearfoot. Stop by and say hi before February 12, noon CST.
Breezing Through Books is having an anti-Valentines Day contest and is giving away three new romance novels. Head on over for the details. Contest closes February 13.
Book Binge is giving away copies of Kill For Me, the final book in Karen Rose's For Me trilogy. Head over for details before the contest closes February 13.
---
Let me assure you that I am not knitting what it looks like I am knitting.
Not that I can tell you what I'm knitting, because it's a secret. But it really isn't what it looks like.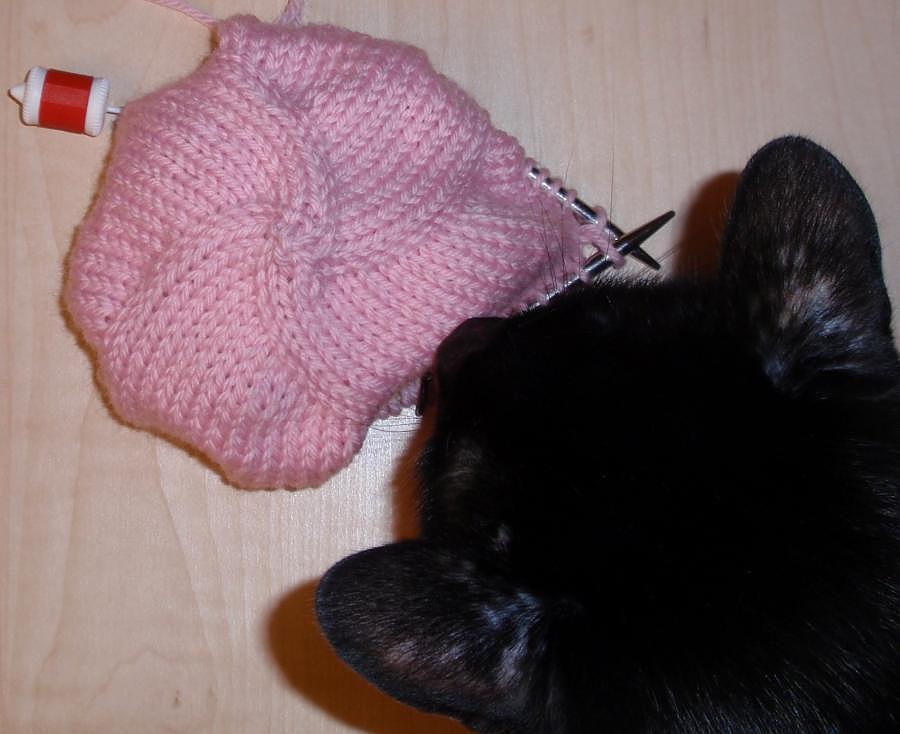 "Ummm, I really hope that isn't a kitty toy, Mom. Really hope." -Chaos