Jeanne's yarn from Saturday turned out great, although it seems as if Bugsy now thinks I'm a bad influence, keeping Jeanne out late. How come he doesn't think Deb is a bad influence?!
Christine is having a contest to name her new dachsund boy with a "B" name. The contest ends Sunday, July 30, 2006, at midnight, CST. Bonne Marie is having a contest in honor of fictional Chicago private eye V.I. Warshawski's 50th birthday.
Chaos won a contest at Trek's. Too funny! I wonder if it will be catnip or tuna? 😉
This purple house is only a few short blocks away from me. I still have to get pictures of a few other purple Minneapolis houses before the end of the Project Spectrum purple month – houses that are far more luridly purple than this one!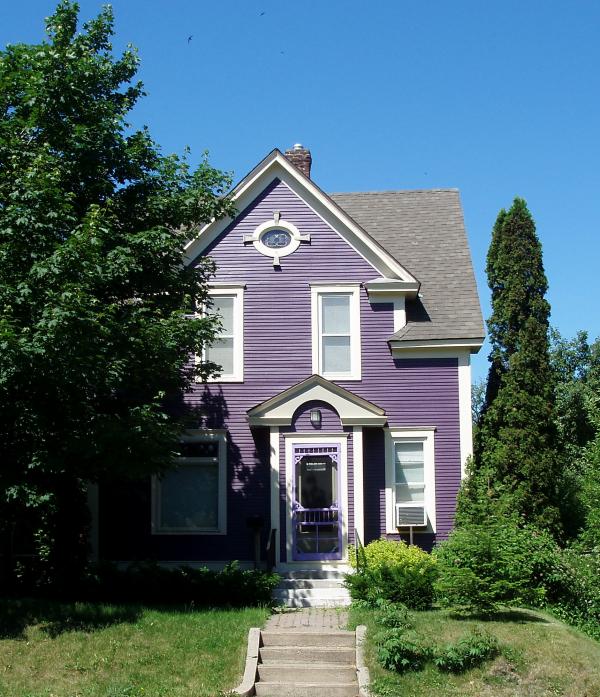 In the spirit of Project Spectrum, here's my first completed Trekking sock. I'm just finishing the toe increases on the second sock, so I doubt I'll be done with it before the end of the month. I'm also back to working on my moderne log cabin baby blanket – no bibs on the needles! *twitch twitch* Bibs bibs bibs bibs bibs! Whoops – sorry about that lapse..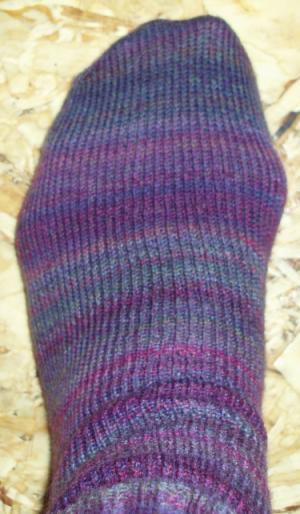 Chaos spends a fair amount of time on top of the fridge or dangling over the edge – hopefully he doesn't fall off onto his head… (That black kitten card on the front of the fridge? Not Chaos, but how could I resist it??)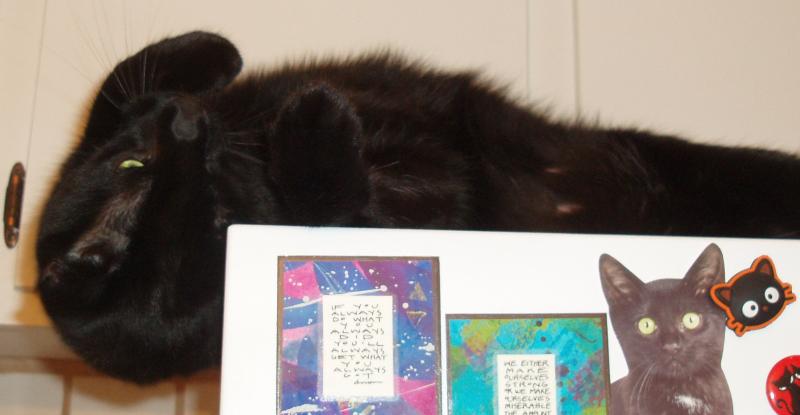 "A cat falls off the fridge once! Only once! And gets grief about it forever. Sheesh."