---
---
Congrats to Emily, who won Show and Tell by Kate McMurray! Show and Tell is being released today by Loose Id.
---
---
Many thanks to Geoff Laughton for donating an ebook copy of his forthcoming contemporary gay young adult novel, By the Creek, for a lucky commenter to win! By the Creek will be released by Harmony Ink Press on January 15.
Soon-to-be high school junior David Harper hates his family's move to the country. There's nothing to do, and he misses his friends in the city. But he doesn't have a choice. His mother's job is in Mason County now, so David and his mom are too, and he has to make the best of it.

At first, the only redeeming feature of David's new home is the swimming hole across the field from his house. Then David meets Benjamin Killinger, and suddenly life stops being so dull.

Benjamin is Amish, and cooling off in the swimming hole is one of the few liberties he and his brothers enjoy. A friendship with an English boy is not – but that doesn't stop him and David from getting to know each other, as long as it's on the neutral ground by the creek. After David risks his life to save Benjamin's father, the boys' friendship is tolerated, then accepted. But before long, Benjamin's feelings for David grow beyond the platonic. Benjamin's family and the rest of the community will never allow a love like that, and a secret this big can't stay secret forever…
About Geoff
Geoff Laughton grew up very near the locations he writes about. Raised in western Michigan, he attended high school outside Muskegon and Ludington. After college Geoff moved a lot, traveled a lot, and ended up living at one time on both coasts. He currently works for a major corporation and writes in his spare time. Together with his partner of almost twenty years, Geoff still travels, collects antiques, reads all kinds of old crap, and loves to get his hands dirty in the garden. He currently lives in Carlisle, Pennsylvania. You can find out more about Geoff and his books on Facebook.
Contest Rules
To enter, leave a comment below stating that you are entering the contest. Contest closes 7 pm CST, Monday, January 14.
By entering the contest, you're confirming that you are at least 18 years old.
If you haven't commented before, your comment will not be visible until after I moderate it. Please do not leave a second comment because your first doesn't show up! The blog gnomes will decide your comments are spam and then only luck and counterintuitive espionage will salvage your entry…
If your comment is actually an advertisement or if your CommentLuv link turns it into an advertisement, your comment will be deleted. (Most of you do not need to worry – this refers to some pretty clever comment spam.)
Winner will be selected by random number.
You must leave a valid email address in the "Email" portion of the comment form.
Please make sure that your spam filter allows email from stumblingoverchaos.com!
If a winner doesn't respond to my congratulations email within 48 hours, I will select another winner.
If you win, please respect the author's intellectual property and don't make copies of the ebook for anyone else.
This contest is open worldwide!
---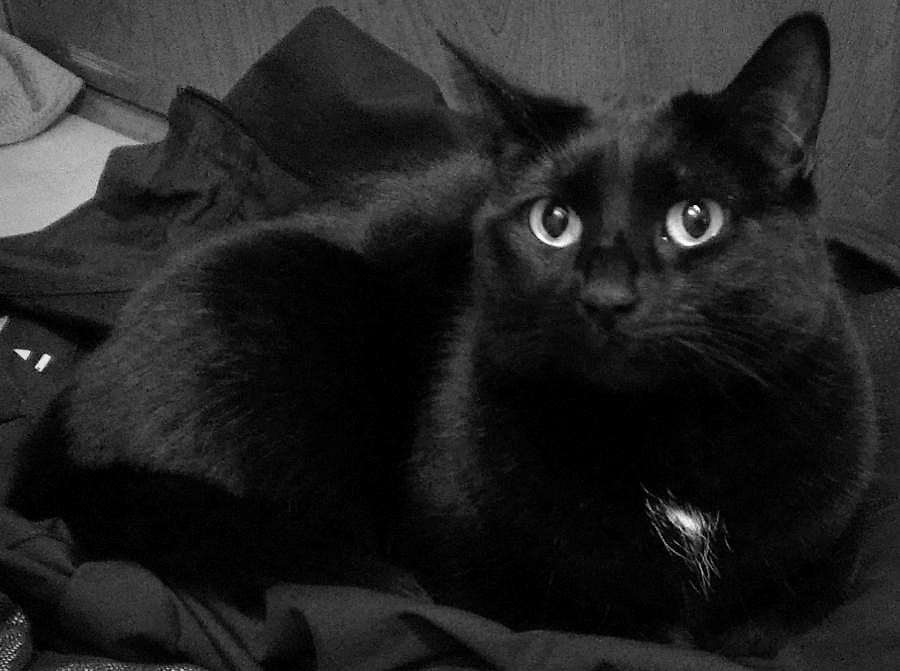 "Jacket? What jacket? All I see is a new kitty bed in the hallway." -Mayhem