Tuesday night Deb and Jeanne came over for knitting (which we did remarkably little of) and birthday celebrations (ur doin it right). Deb took some great pictures (including a really nice one of Jeanne and I, although it does illustrate how desperately I need a haircut). Deb gave Jeanne and I those nifty cabled Starbucks mugs – and mine came with a super duper black Sharpie because I'd fussed about the lack of color options in the mugs a week or so ago. 🙂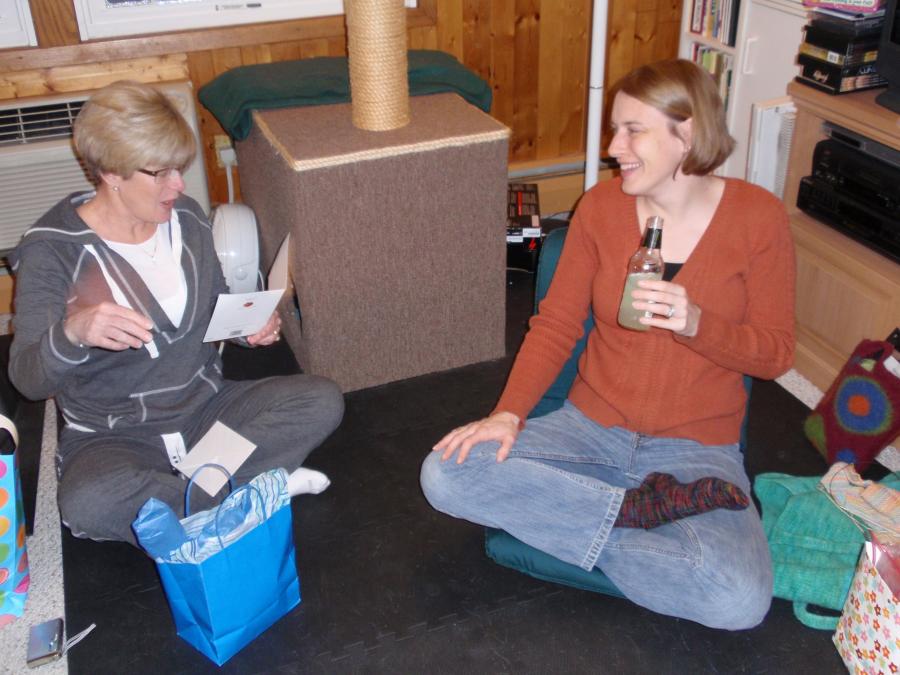 Mayhem took quite a liking to Deb.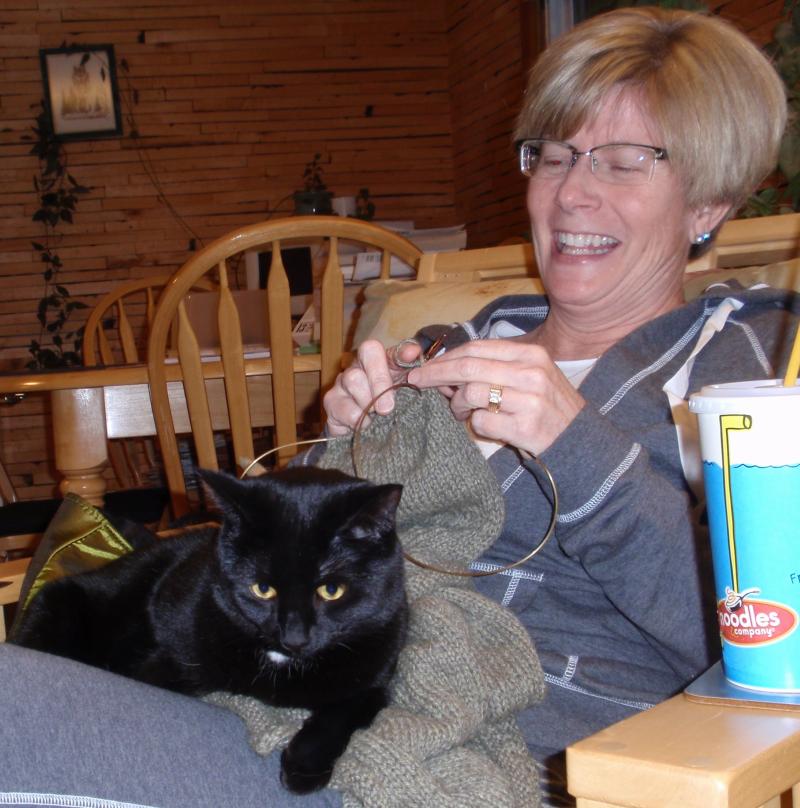 "Mom, this nice lady doesn't have that pesky bookholder in her lap like you always do." -Mayhem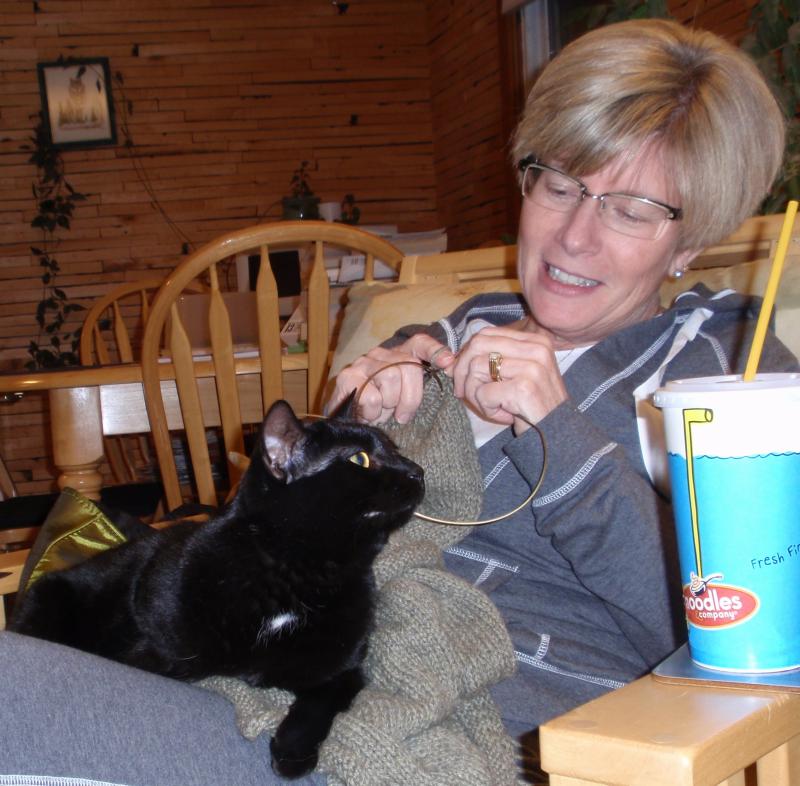 "I like you, nice lady! Plus I suspect you might not be as attentive to your yarn as Mom is. Bwa-ha-ha!" -Mayhem
Although if you go over to Deb's, you can see that Mayhem might just have been lurking around waiting to send a text message and not planning to create extra ends for Deb.
Have a great weekend, everyone! Here in Minnesota, we're looking forward to some much warmer temperatures (this is, of course, relative), which will bring snow.