Nashwauk, Minnesota. Can you see me in the first picture?! (Clicking on a picture will open a new window with a larger version of the pictures.)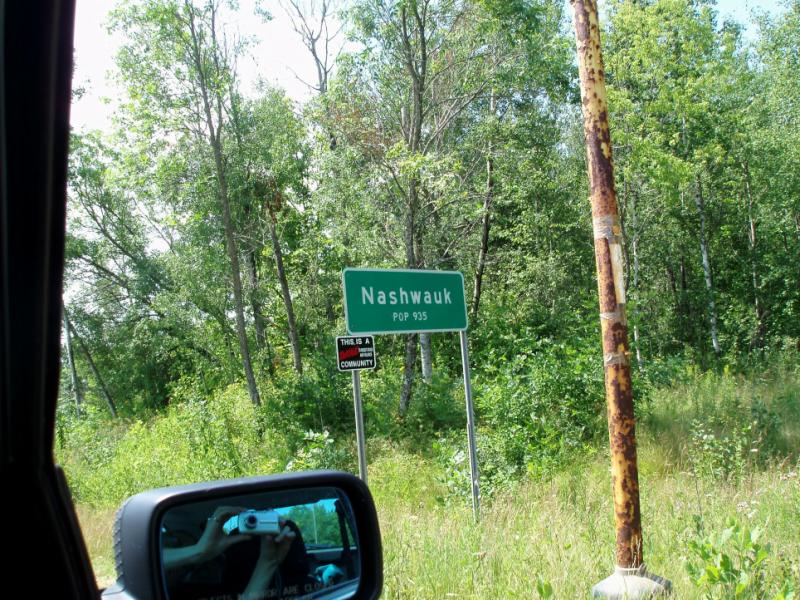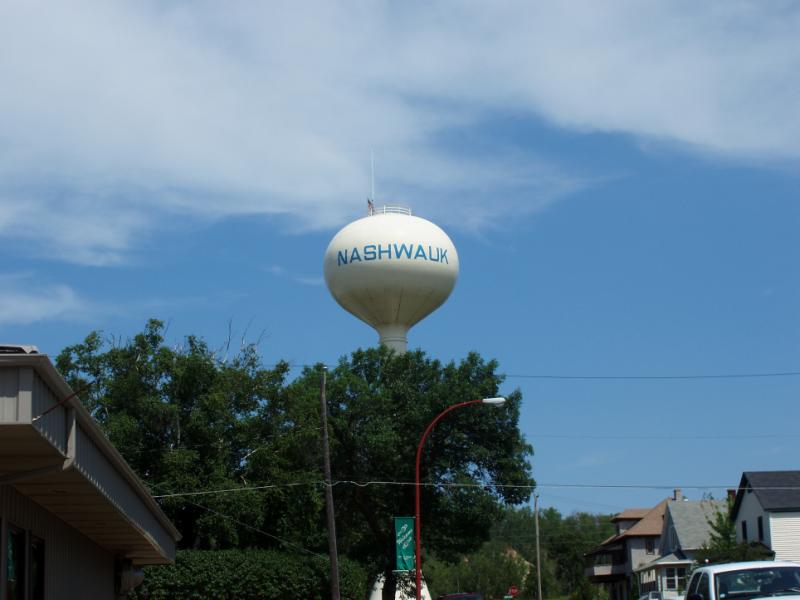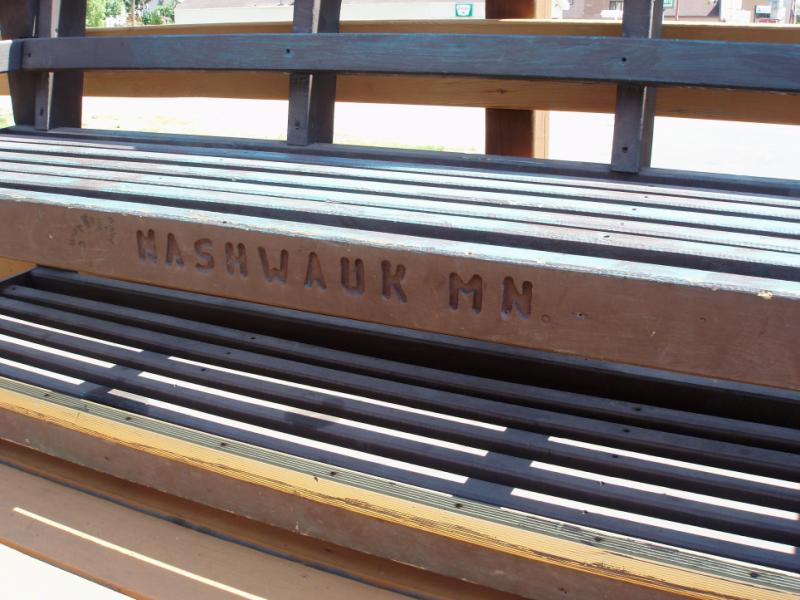 Nashwauk is located about four hours north of the Twin Cities between Hibbing (boyhood home of Bob Dylan) and Grand Rapids (birthplace of Judy Garland). It's deep in the heart of "Da Range" (aka Minnesota's Iron Range), which you can tell by the "From Timber to Taconite" bit on the sign below: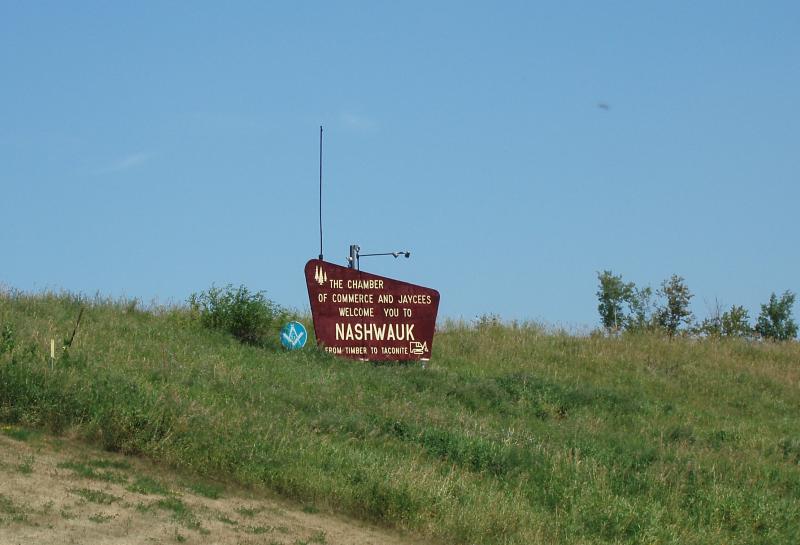 The Hawkins mine, which abuts the eastern edge of the town, was the first mine in Itasca County.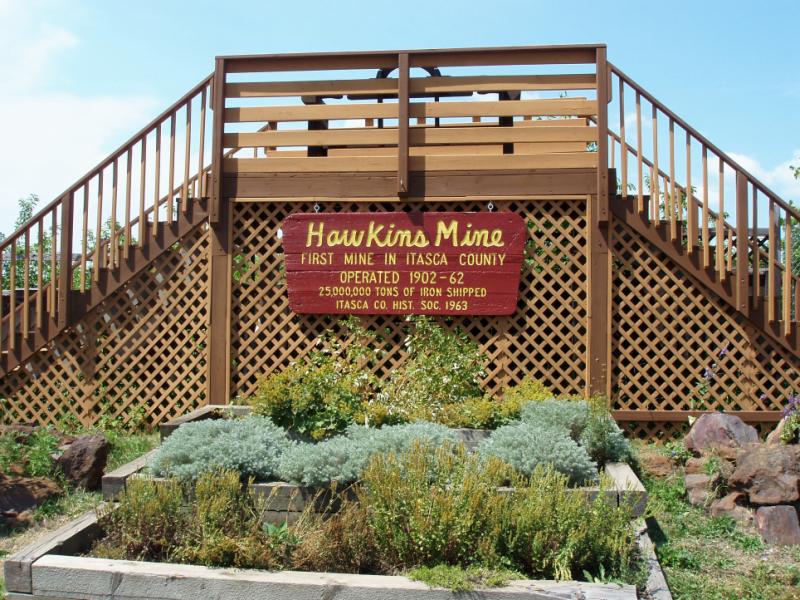 The old mine is surprisingly beautiful. They didn't fill in the huge open pit when they closed the mine; instead, they turned off the pumps that were keeping it dry.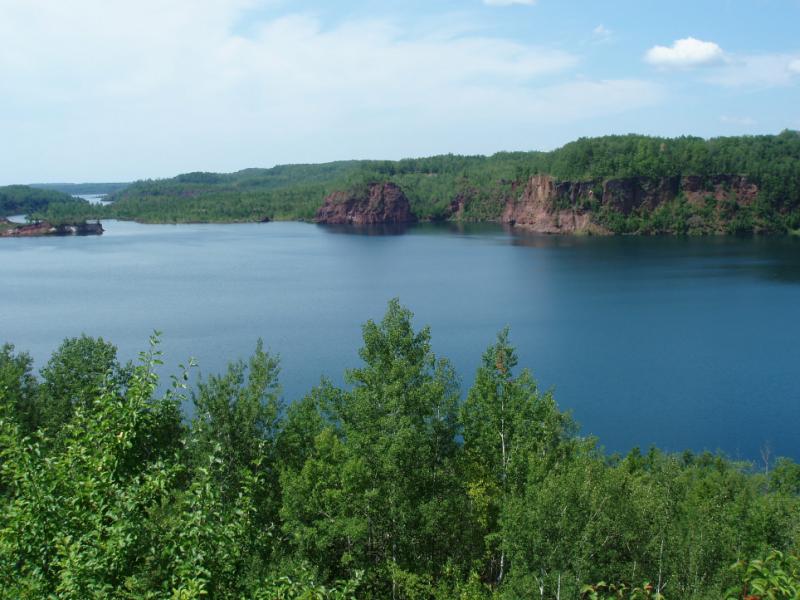 Some of the hills of taconite tailings are not quite so lovely, alas.

Just outside of town, this structure always mystifies me – some sort of radar installation?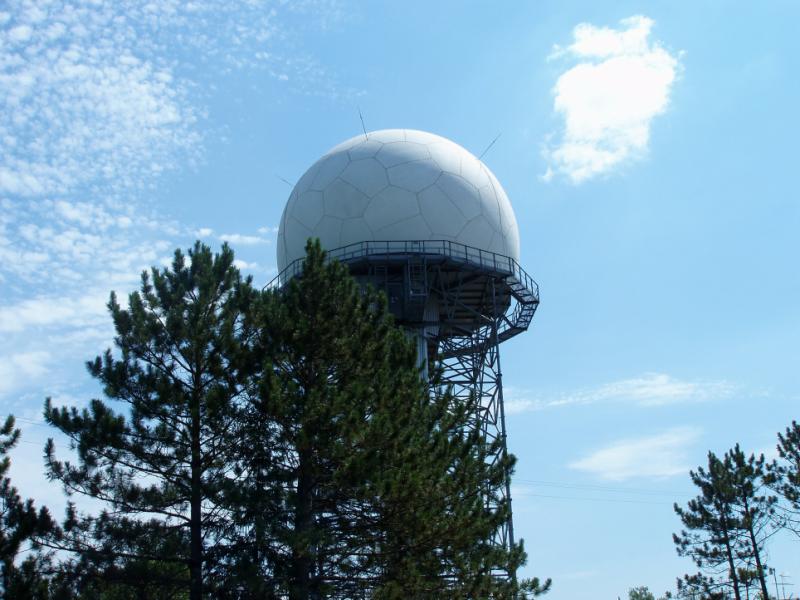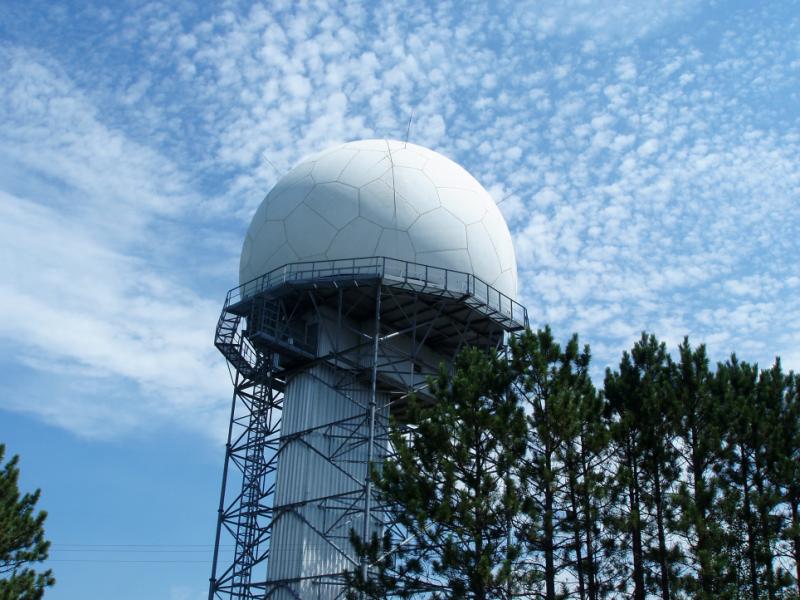 Isn't it amazing how different the sky looks in those two pictures? Yet they were taken within a few hundred feet of each other.
Edit: I was just informed that I somehow missed the wonderful sign "Nashwauk, Gateway to North of Nashwauk." (The Boundary Waters? Canada? The North Pole? The mind boggles.) Drat!