Many thanks to Theo Fenraven for donating an ebook copy of his forthcoming m/m romance, The Blue Paradise, for a lucky commenter to win! The Blue Paradise will be released by Dreamspinner Press on June 20.
Pro baseball player Devin Carter is set to break a home run record until a knee injury puts him on the bench. With nothing to do but wait for recovery, Devin impulsively treats himself and his dog to a vacation in the Florida Keys. He checks in at a family-run hotel called The Blue Paradise – and that's where things get interesting.

Sparks fly when Devin meets Jim Dellwood, the resort owner's grandson, on the beach. Though Devin's time in Islamorada is limited – and he's still in the closet to his teammates and the media – they decide to give the budding relationship a shot. Once he returns to Sarasota, Devin and Jim find ways to make their long-distance love affair work, but the team's new outfielder has other plans for Devin. Can Devin make his way back to The Blue Paradise – and Jim?
Excerpt (scroll down and expand)
Other Books
About Theo
Theo Fenraven grew up in rural Ohio, and so, early writing featured horses, cows, and pirates in tree houses. An occasional cowboy or astronaut sometimes showed up by accident. Then he hit puberty and everything changed. His focus shifted to love, romance, and sex, and it's pretty much remained there ever since. He currently lives in St Paul, MN, has an okay job doing relatively unimportant things, and writes every chance he gets. His stories now reflect the drama and adventure of people exploring themselves and others. He apologizes in advance if the occasional cowboy or astronaut show up. You can find out more about Theo via Twitter or his blog.
Contest Rules
To enter, leave a comment stating that you are entering the contest. Contest closes 7 pm CDT, Tuesday, June 19.
By entering the contest, you're confirming that you are at least 18 years old.
If you haven't commented before, your comment will not be visible until after I moderate it. Please do not leave a second comment because your first doesn't show up! The blog gnomes will decide your comments are spam and then only ritual dust bunny sacrifice will salvage your entry…
If your comment is actually an advertisement or if your CommentLuv link turns it into an advertisement, your comment will be deleted. (Most of you do not need to worry – this refers to some pretty clever comment spam.)
Winners will be selected by random number.
You must leave a valid email address in the "Email" portion of the comment form.
Please make sure that your spam filter allows email from stumblingoverchaos.com!
I am not able to reliably contact people with aol.com and netscape.com email addresses – please use a different email address if at all possible!
If a winner doesn't respond to my congratulations email within 48 hours, I will select another winner.
If you win, please respect the author's intellectual property and don't make copies of the ebook for anyone else.
This contest is open worldwide!
---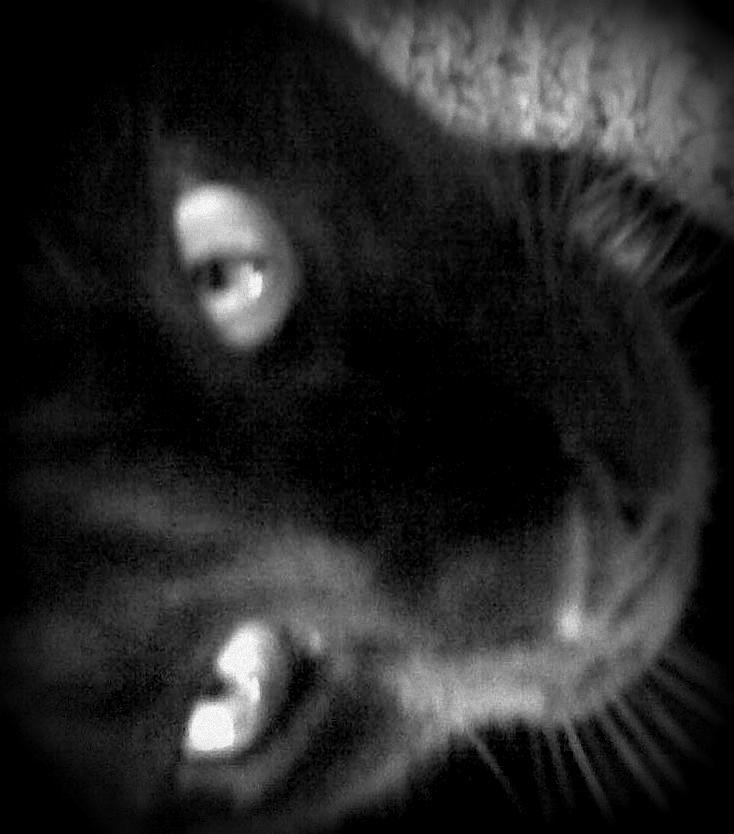 "You wouldn't have to worry about me being blurry if you just stopped annoying me with that camera." -Chaos