No, Marina, not that radical. 😉
But first, some announcements.
Check out Eryka's new Etsy portal for knits called Knitsy.
Trek was hit with a surprise Box Tops for Education request and is begging looking for all the help she can get to fulfill it!
Please let Ms. Concateknit know if you've donated to any cause recently. Non-profits such as pet rescue organizations and food banks are seeing a lot of use these days and need all the help they can get. On December 31st, Ms. Concateknit will randomly select a lucky donor to win a New Year's gift from she and her adorable rescue dogs.
KitKatKnit's giving away some really ugly Lorna's Laces (um, can you tell I love the yarn and don't really want you to enter?!) and other goodies. Leave her a comment by 4:04 PST, December 21, about your favorite holiday candy tradition – and watch this spot for a whole bunch of holiday candy goodness later this week.
Ok, back to the knitting stuff. A few weeks ago, MaryLou asked for test knitters for her gorgeous new Tendrils Rib Socks. I looked at the pictures and saw twisty little stitches. I love twisty little stitches! So I volunteered. MaryLou quickly sent the pattern and I realized… the socks were top-down. Now, I've easily knit 70 pairs of socks over the past eight years… and every pair was toe-up. But since being a test knitter means knitting the pattern as written, I forged ahead (with Jeanne snickering in the background).
I dug out two skeins of Original STR in Beryl and cast on. And cast on. And cast on again. Moving right along, I've finished the leg and done the heel flap. (I'll try not to mention the trauma of knitting a heel flap that just… flaps there. Unattached to anything. *shudders* Well, I guess I'll try not to mention the trauma too many times at least…) My mind boggles at what has to happen next for this to become a sock!
Fortunately, the twisty stitches are making me very happy and I'll definitely knit this pattern again… toe-up. 😉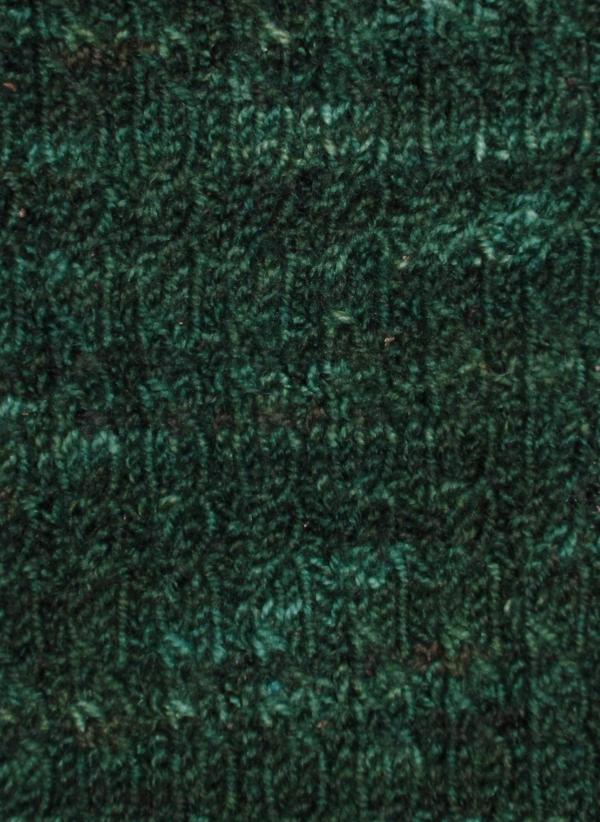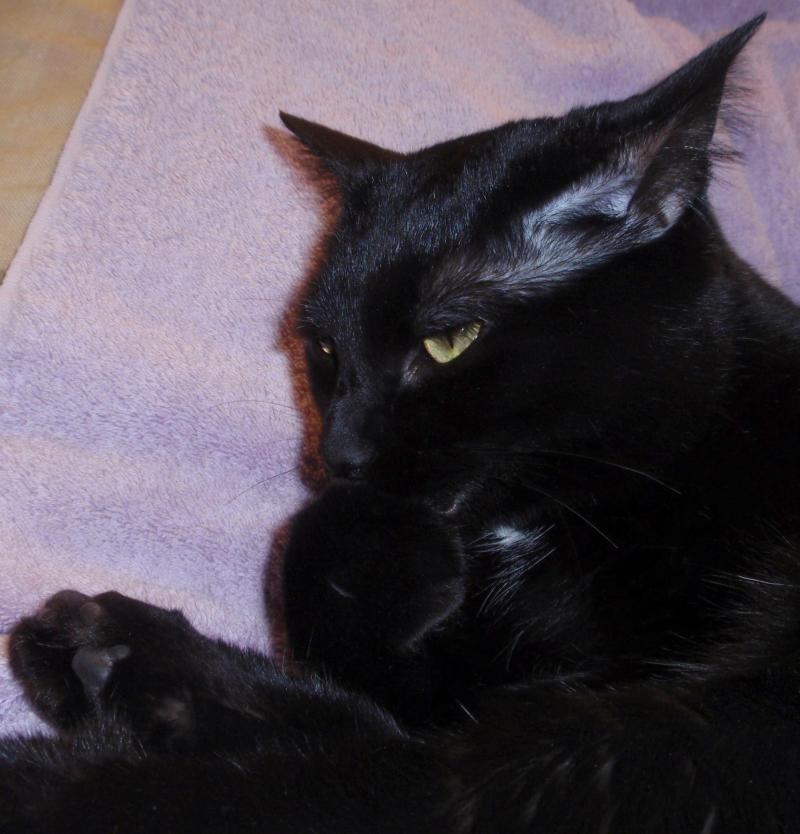 "Hmm. I wonder how I can get at those socks again? Mom's been excessively careful with them since I added four extra ends last week. Curses." -Mayhem