Thanks, all – the "my grain" was pretty much gone on Friday. Let us pause to honor good drugs and sleep… Turns out I couldn't entirely blame that impaired cognitive function on work – it was pre-migraine fun. And of course, discovering Friday that I won two contests (one at Pickled Beef and one at Bookwyrm Knits) certainly contributed to my recovery. 🙂
Speaking of contests, don't forget about Chaos's birthday contest, which closes at 6 pm CDT today!
Valerie and Donna are knitting a blanket for their friend Michele, who is going through radiation treatment. If you'd like to contribute a 9″ square knit from fingering weight sock yarn, they would really appreciate it.
Do you remember my little flamingo houseplant "lawn" ornament (bottom of the linked post)? Hmm. This is mysterious. I wonder where that flamingo's wandered off to?
Hmm. Curiouser and curiouser. Perhaps a suicide attempt?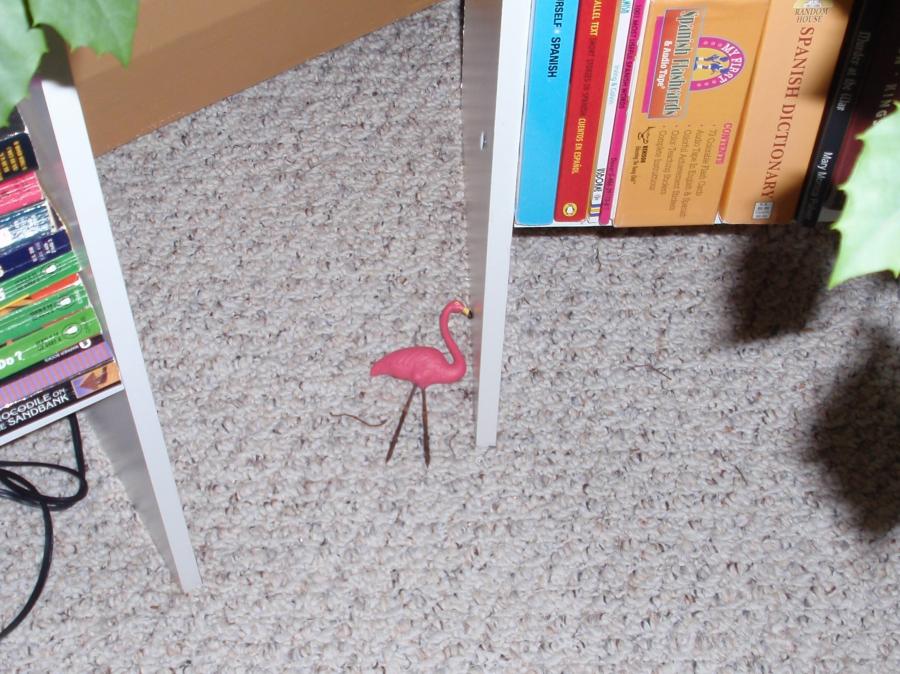 Or maybe not…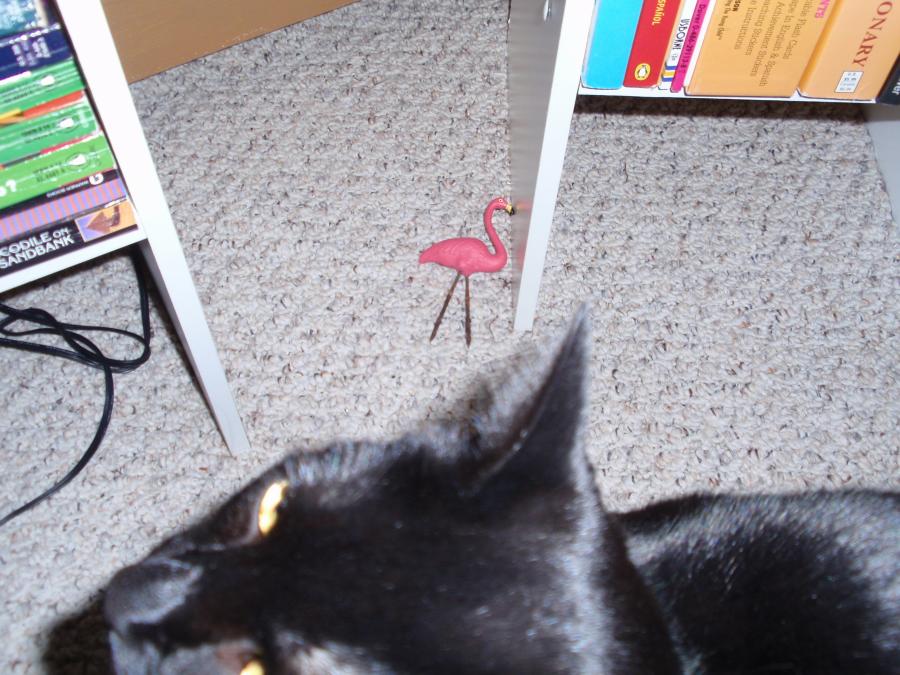 "Really, nothing to see here, Mom. Move along, move along." -Mayhem