---
---
Congrats to Lauren, who won Between Sinners and Saints by Marie Sexton! Between Sinners and Saints was released on May 29 by Amber Allure.
Congrats to Melanie M, who won A.J.'s Angel by L.A. Witt! A.J.'s Angel is being released by Samhain Publishing today.
---
---
Happy fifth birthday, Mayhem!
---
---
Welcome to another edition of the Misadventures in Stock Photography! Today we'll be meeting the Profiles that Pass in the Night Guys. If you remember the Staring Contest Guys, you might think these are the same guys. Nope. Similar, but not the same.
One
,
for dealing with the
,
, and
the
, who all were afraid of
, was to distract them using
and
, then show them pictures of
from the
before they started their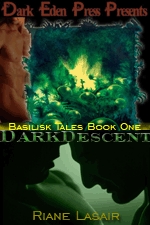 as part of
.
*blink blink*
---
"I can't believe you had naughty boys on my birthday, Mom…" -Mayhem