---
---
Congrats to SusieQ, who won The Fitzwarren Inheritance trilogy by Chris Quinton, RJ Scott, and Sue Brown!
---
---
Many thanks to Lee Brazil for donating an ebook copy of her forthcoming m/m/m romance, Telling the Truth (Truth or Dare #2), for a lucky commenter to win! Telling the Truth will be released by Breathless Press on June 24.
The Blake brothers have upped the ante in their weekly poker game. The week Terry loses, he finds that paying his debt of telling the truth sets him free to pursue a fantasy he never dreamed could be reality.

Terry has lived his life according to the guidelines, by studying accounting, getting an MBA, and working for the family business. And while his work has its own rewards, something has been missing, and his eyes have only just been opened to what – or rather who – that could be.

Terry's brothers have upped the ante in their weekly poker game. A Truth or Dare challenge. Terry can handle any dare his brothers dish out, but the demand for Truth is a different matter. Unable to hide behind his pristine reputation and fancy business suit, Terry is honor bound to divulge secrets he's been ashamed to admit even to himself in the privacy of his own bedroom.

Twins Dex and Trick have finally found acceptance for their relationship in the homes of their friends. They would never do anything to jeopardize that newfound sense of belonging. Fooling around with Mischa's prissy, domineering, oh-so-sexy older brother is risky. A one night stand might be okay, and the boys happily indulge, but then close ranks afterward, pushing Terry aside.

Terry isn't going to back down without a fight. He's convinced that Dex and Trick are meant to be his, and he'll do whatever it takes to make them realize all the safety and protection they need can be found in his arms.
Excerpt (scroll down)
Other Books
About Lee
I'm an avid reader and former teacher of grammar and composition who believes that falling in love is the grandest adventure anyone can have.  In a nutshell, that's every story I have to tell.

Relocating from the crazy pace of life in Southern California's Orange County to the beautiful and leisurely atmosphere of the Illinois countryside has given me the time to indulge the desire to write that I set aside when I started teaching fourteen years ago. Readers can find out more about me and my writing by visiting me at my blog, finding me on Facebook, or sending me an email.
Contest Rules
To enter, leave a comment below stating that you are entering the contest. Leave your comments by 7 pm CDT, Thursday, June 23.
By entering the contest, you're confirming that you are at least 18 years old.
If you haven't commented before, your comment will not be visible until after I moderate it. Please do not leave a second comment because your first doesn't show up! The blog gnomes will decide your comments are spam and then only luck and counterintuitive espionage will salvage your entry…
If your comment is actually an advertisement or if your CommentLuv link turns it into an advertisement, your comment will be deleted. (Most of you do not need to worry – this refers to some pretty clever comment spam.)
Winner will be selected by random number.
You must leave a valid email address in the "Email" portion of the comment form.
Please make sure that your spam filter allows email from stumblingoverchaos.com!
If a winner doesn't respond to my congratulations email within 48 hours, I will select another winner.
If you win, please respect the author's intellectual property and don't make copies of the ebook for anyone else.
This contest is open worldwide!
---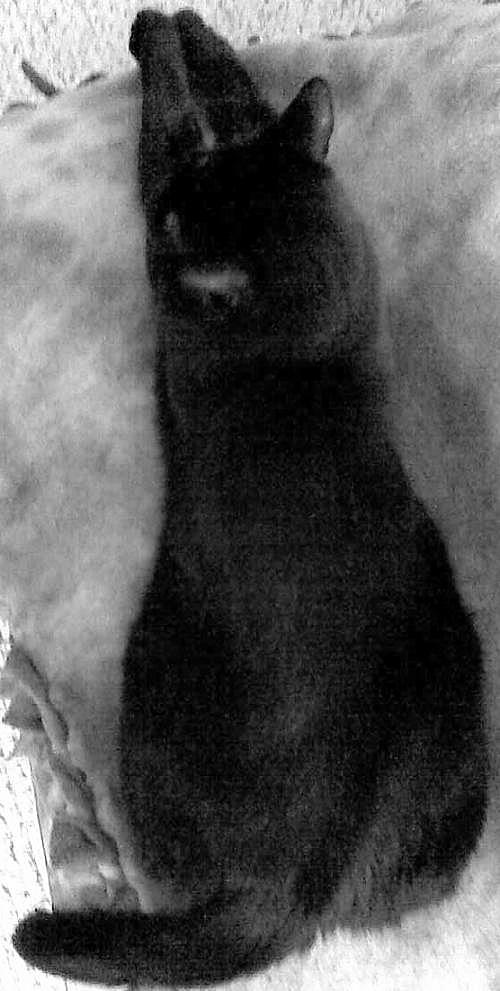 "Mom?! Now how are you going to insult me?!" -Mayhem